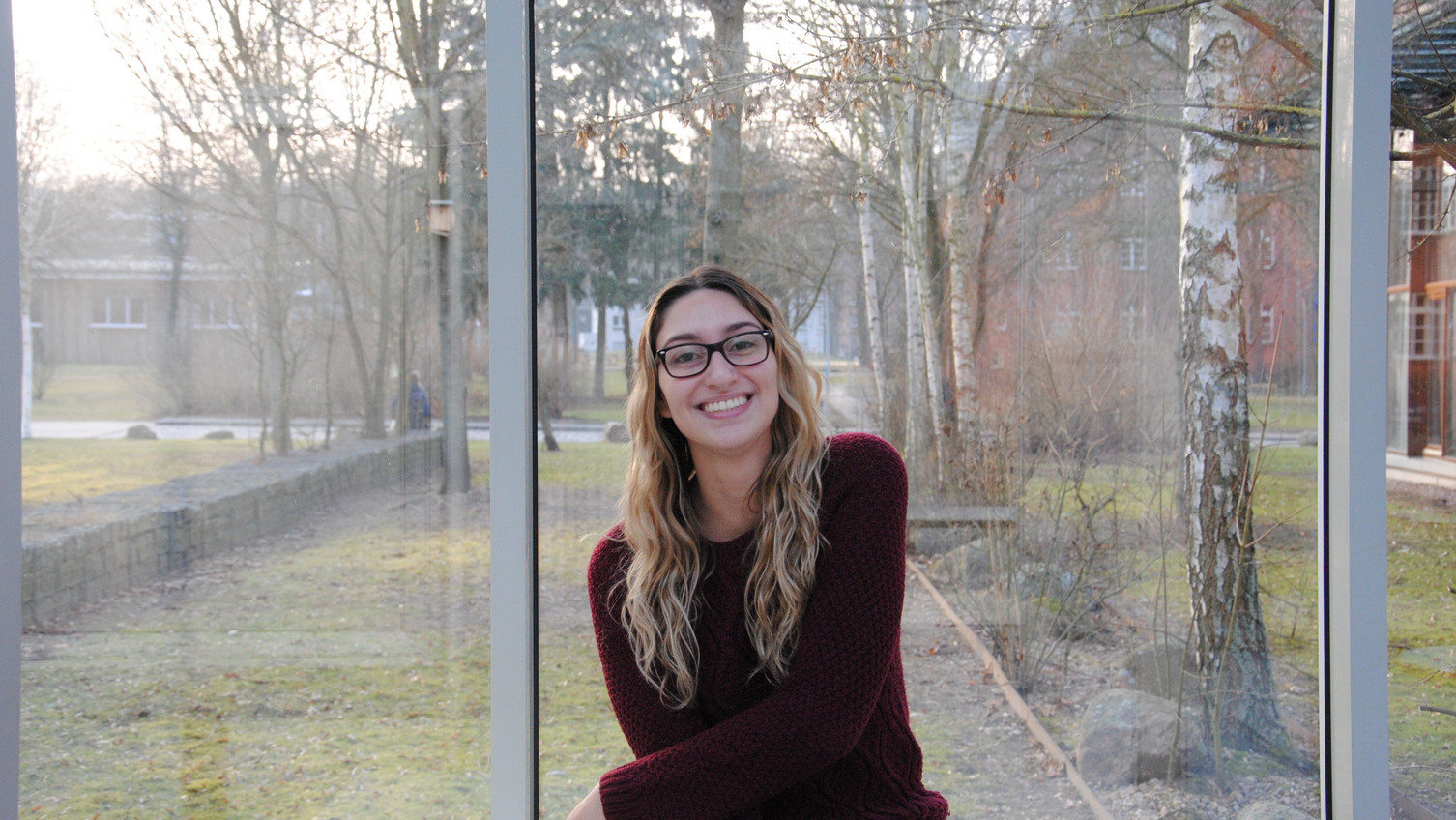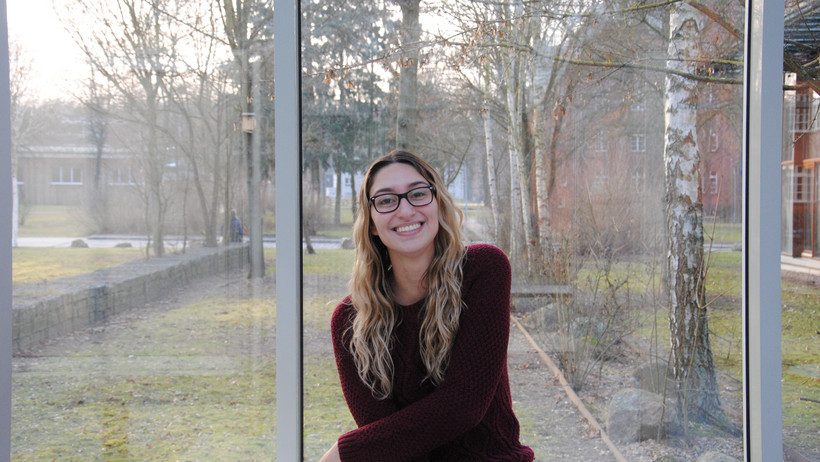 What do you study at the Leuphana College and why did you choose this major and minor?
I study International Business Administration and Entrepreneurship and Business Psychology as a minor. I chose the International Business major because I am very interested in cultures and languages. Therefore, I thought it would be optimal for me. I am also interested in economics. In Brazil, I attended a school for business. In the future, I would like to work in a human resources department or in marketing. But I don't know exactly yet, and that's why business psychology as a minor is very good for me.
Why did you decide to study in Germany?
Here in Germany I have more freedom to study what I really want. In Brazil, for example, there is also business administration, but the programme is much more general. I really wanted to study International Business Administration so that I could study with people from all over the world and so that I could learn how to deal with people from other cultures. I didn't have that opportunity in Brazil.
Why did you choose the Leuphana College?
The decision was easy for me: the other study programmes in Germany were too general and too similar for me. At the college, I have the opportunity to choose a minor subject. That was decisive for me. As were the complementary studies and the Leuphana Semester, because it allows me to study different things that I otherwise wouldn't have been able to combine in one degree programme.
You have just completed the Leuphana Semester. What did you do in your first semester at the college?
I took a seminar on psychology. It was about the social psychology of climate change. That was very interesting because I realised that I am very interested in psychology. In the first semester, I had very little International Business Administration, so this module was the most exciting for me. I also had a seminar on Shakespeare. I would never have had that anywhere else, but I also found it very interesting. So I finally read Shakespeare.
What content / topics have you dealt with in the major so far?
In the first semester, I did statistics and maths. I didn't find that so exciting, even though it's very important. Starting in January, I had the introduction to International Business Administration: we learned about marketing, about human resources, about management, about the different departments in a company. It was also about how to deal with people from different cultures. This is very important, especially because of globalisation. We have to work with people from all over the world, so it is very important that we learn all this.
What has been your experience of studying at the college so far?
I have had little theory and instead more group work and practice. I found that very good because I don't like theory that much. There are also many seminars, not just lectures. The seminars are small and I have more contact with the professors and the other students.
Have you already taken modules in the complementary studies programme?
No, not yet. That's only from the second semester on.
For whom is studying at the college recommendable?
For everyone, but especially for people who prefer practice and group work and this close contact, and not just pure theory.
German language requirements
You speak German very well. When did you start learning German?
I started learning German here in Germany two years ago. I attended a language course in Germany.
Do you also need the German skills for your studies here at Leuphana?
Yes, I needed German in the first semester. During group work, the others didn't always want to speak English. So it was important that I could understand and speak German. From the second semester onwards, the Business Psychology Minor is entirely in German. So German is also important there, even though my International Business Administration major is in English.
How did you experience the application and admission process at the college?
It was a bit different for me because I come from abroad. At first I thought it would be very complicated. But I just had to apply online and send some documents to the university. And then I was admitted directly. So, it was very easy for me.
Commitment and leisure in Lüneburg
Have you already completed internships during your studies?
No, not yet. I have only completed one semester so far. But I work here at the university as a student assistant, as an ambassador for the university. That's a very good opportunity for me because I can speak a lot of German there and I've met new people. It's very good that you have this opportunity to work as a student assistant here at the university.
Besides the first semester, did you still find time to get involved in an initiative, a student council or an association?
Not really. I only took part in university sports. I did jazz and contemporary dance there. That was a lot of fun.
How do you like Lüneburg as a place to study?
Very much. Well, Lüneburg is not that big, but I find it ideal for me. I like big cities, but not for living. Here I have a short way to the university, which is good. And although Lüneburg isn't that big, there are people from all over the world here. It's not as boring here as you might think. There's always something going on and there are lots of events organised by the university and lots of pubs.
What's next for you after graduating from college?
In the future, I would like to work in an international company, in the human resources department or in marketing. I haven't decided that yet. That's why it's also important that I learn a lot of languages and that I have a lot of practice and not just theory, and that I gain experience with people from other countries during my studies. That's why I think that studying here can really prepare me for my future career.