Student portaits
On this page you will find testimonials about the Bachelor of Cultural Studies at Leuphana College.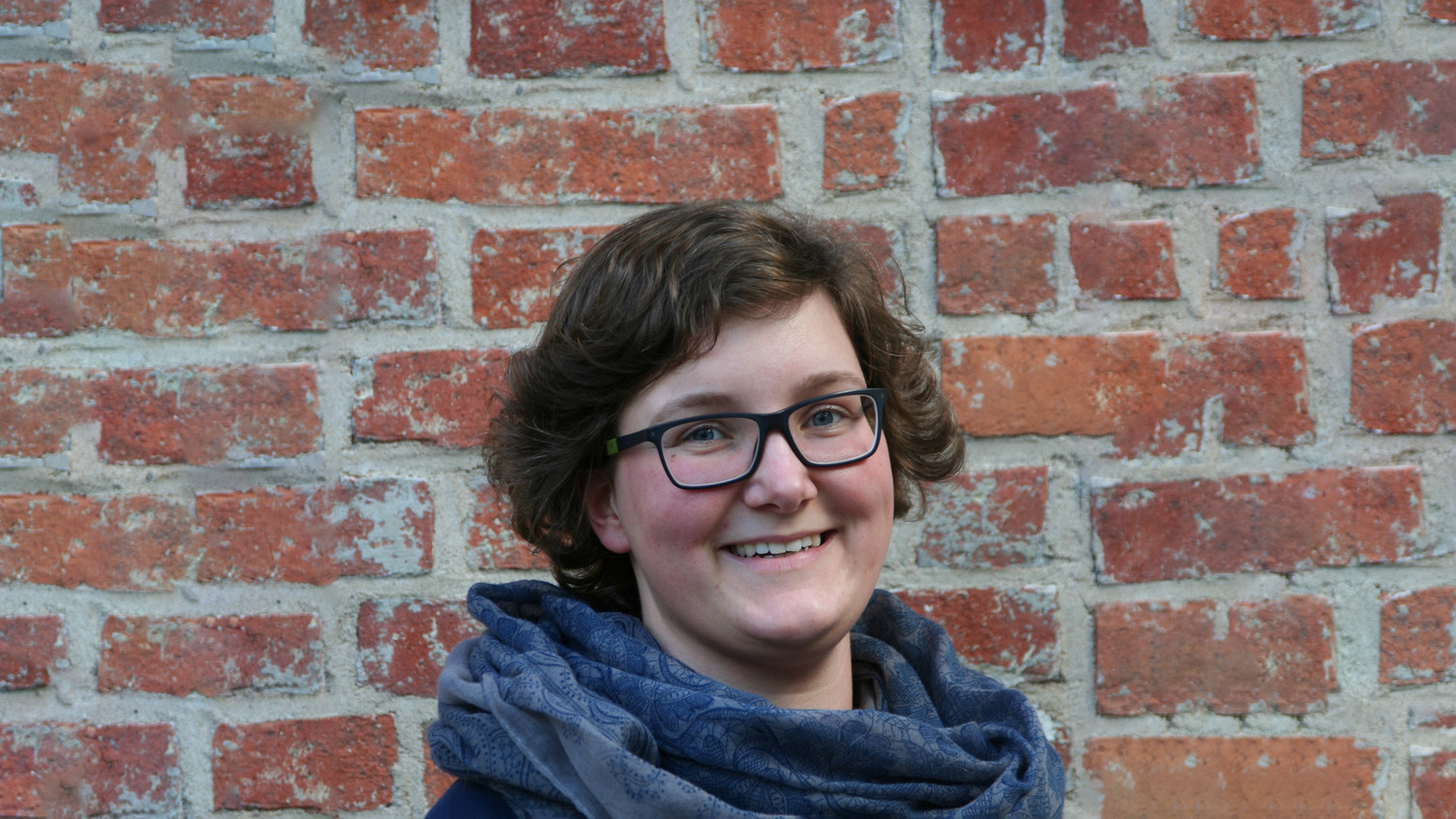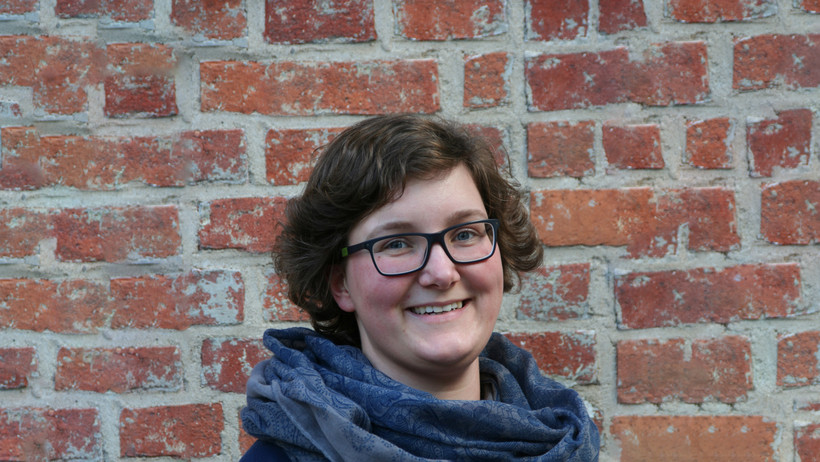 I study cultural studies with a major in music and auditory culture and cultural organisation and communication. My minor is business studies.
I chose this combination because before I started studying I didn't really know where I would like to work later on and what professions there are in the cultural sector. I had the feeling that I felt completely at home in the field of classical music. I chose business studies because I thought it would be good to learn some kind of "classical tools of the trade". What this will lead to professionally only became clear in the course of my studies. I'm not studying for 6 semesters, as is the standard period of study, but I'm already in my 8th semester. That's because I spent a year in France to study there. In addition, as a cultural studies student, I don't have a fixed module plan and don't have to fulfil a prescribed timetable every semester, as I did at school. In the course of my studies, I thus acquire a certain area of expertise. This is also how my individual focus "cultural management with specialisation in classical music" crystallised.
Why the Leuphana College?
I don't just study with my cultural studies peers, but with all the Bachelor students at Leuphana. There are interdisciplinary study areas, such as complementary studies and the Leuphana Semester. This brings me into contact with other opinions and other people that I don't know from my subject studies. That often sheds new light on things and I find that very interesting.
I really enjoyed the Leuphana Semester. I chose seminars that interested me but did not necessarily have anything to do with my major. My favourite seminar was "The Family in Modern Times". It was about family history, family politics - a topic that has nothing to do with classical music.
Another advantage of the Leuphana Semester is that you are really taught how to do scientific work. We wrote a term paper, an essay, a written exam, in other words, we learned most of the examination requirements at once. After that, I had the feeling that now I can start well into the second semester.
Internship and study abroad
I did a year of Erasmus with an internship in the south of France. Since the university is a partner university of Leuphana, the organisation was very simple and straightforward. I can only recommend a stay abroad to everyone.
I work for the university and don't get Bafög or a scholarship. I have worked as a tutor, for marketing and in administration. There is also a lot of work outside of the university in Lüneburg, so everyone can find something.
Commitment alongside studies
I was active in Kulturrausch e.V. as a board member. Kulturrausch is an initiative in which you independently design and organise concerts and cultural events. This activity also fitted in very well with the content of my studies. I was also in the orchestra at the university and in the choir of the city of Lüneburg.
Lüneburg as a city to study
I think Lüneburg is great. It's close to Hamburg and has this beautiful Nordic flair, everyone is relaxed. People know each other and know where to go. The city and university are very well connected, and if you want, you can meet someone everywhere for a chat or a coffee.
I will continue my studies in Weimar and do a Master's degree in cultural management there. I want to specialise further in cultural management and then work, maybe at festivals or in a concert hall.
Whom would you recommend the Leuphana College?
I think I would actually recommend studying at Leuphana to everyone. The standard Abitur student can look beyond the horizon and see and experience things that you might not get to see at another university and meet lots of people. I also know people who worked or did an apprenticeship before their studies, which was very easy to combine here.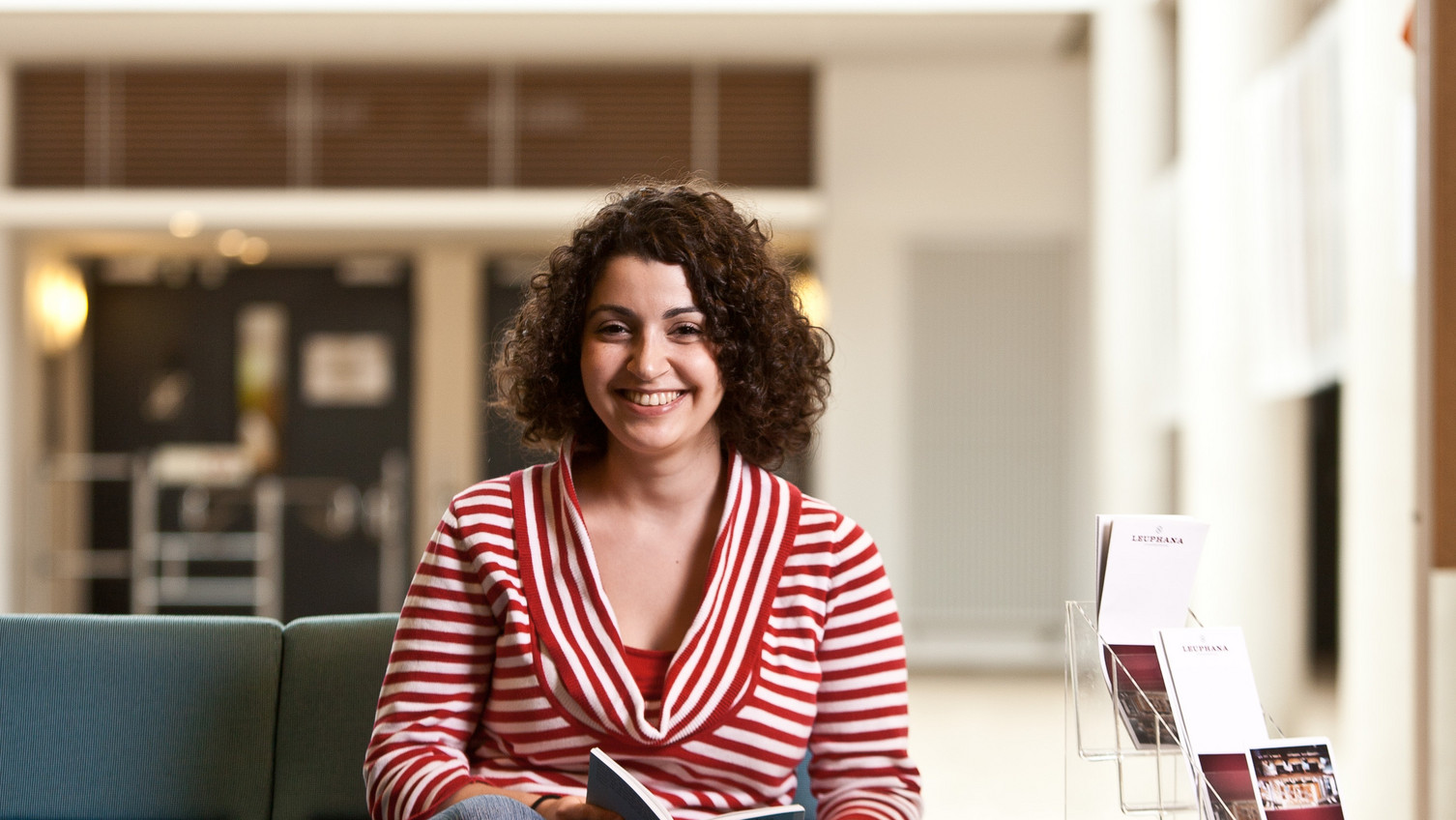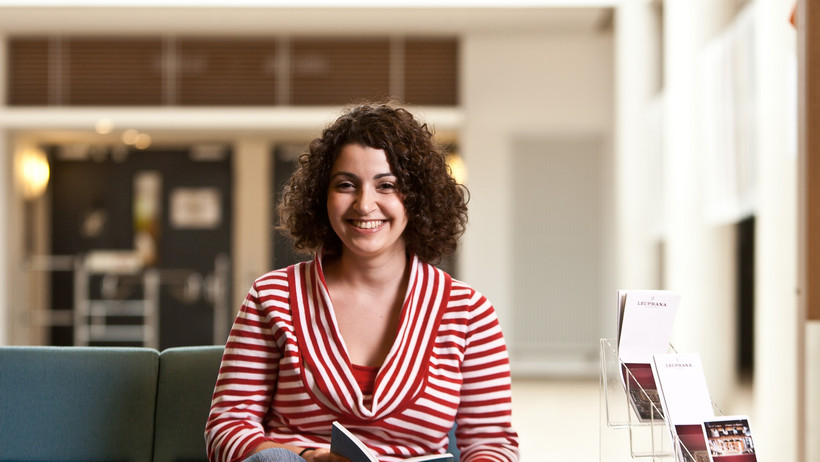 I found the study model at Leuphana with the two selectable subjects and the complementary studies, in which you can further your education outside of your subjects, very appealing. This way you think in different directions and don't become a "subject idiot" later on. I would therefore recommend studying at Leuphana College to anyone who enjoys getting a taste of other fields. What I liked most about the Bachelor of Cultural Studies at Leuphana was the diversity. I chose the digital media minor because I see it as good preparation for a possible job as an online editor.
At Leuphana College, I can adapt my studies to my own life plans and not vice versa. Life and studies can be combined well thanks to the flexible choice of modules. Regardless of whether you want to study quickly or take your time: you don't have to make any compromises.
Leuphana Semester & complementary studies
I studied in Kiel before and was thrown in at the deep end. At Leuphana, I am taken by the hand in the Leuphana Semester so that I can study independently from the second semester onwards. In addition, the Leuphana Semester allows me to make contact with students from other subjects and gives me time for orientation. I find the complementary studies to be an additional enrichment. I recommend other students not to be afraid to take a maths or health seminar, because thinking outside the box can turn your whole perspective upside down.
Admission tests are commonplace in other countries and also give applicants with poorer Abitur/ A level grades the chance to show what they can do. That's why it's good that other skills such as special language skills are also taken into account.
I already have my career goal clearly in mind: I want to become a journalist. To prepare for my career in journalism, I want to do as many editorial internships as possible during my studies, which is why I'm also active in the university magazine "Univativ". After my Bachelor's degree, I would then like to apply for journalistic traineeships.
Information Office (Infoportal)
Building 8, ground floor
Universitätsallee 1, 21335 Lüneburg
Fon +49.4131.677-2277
infoportal@leuphana.de
Opening hours
Term time & term break:
Mon - Thu 9.30 - 12 h & 13 -14.30 h
Fr 9.30 - 12 h
College's Student Counselling Service
Buil­ding 8, ground floor
Uni­ver­sitätsal­lee 1, 21335 Lüne­burg
Open Con­sul­ta­ti­on Hours
Wed 11 – 13 h (on campus)
Thu 16 – 18 h (via Zoom)