Student Portrait: Alicia White - That One - or None
2020-01-31 After intensive student counselling, the Munich native applied to only one university after passing her Abitur: Leuphana. Now in her third semester, she is still highly satisfied with her choice of studies.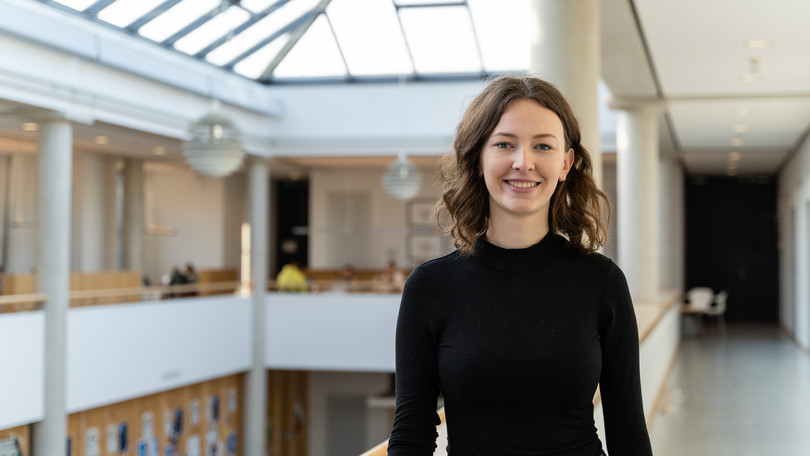 ©Patrizia Jäger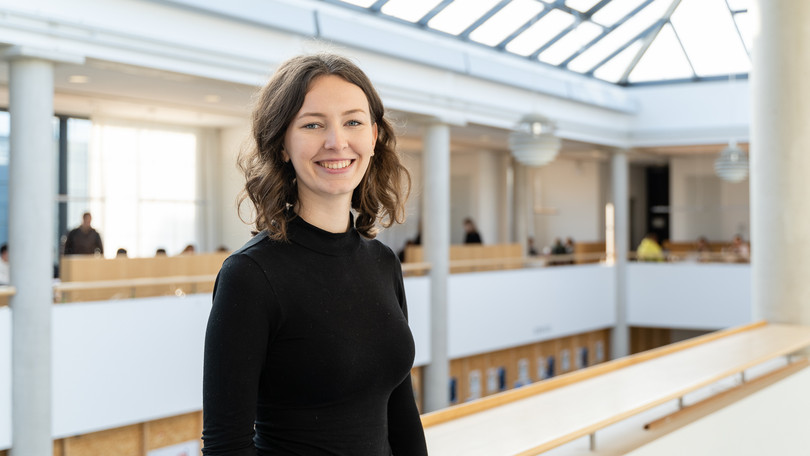 ©Leuphana/Patrizia Jäger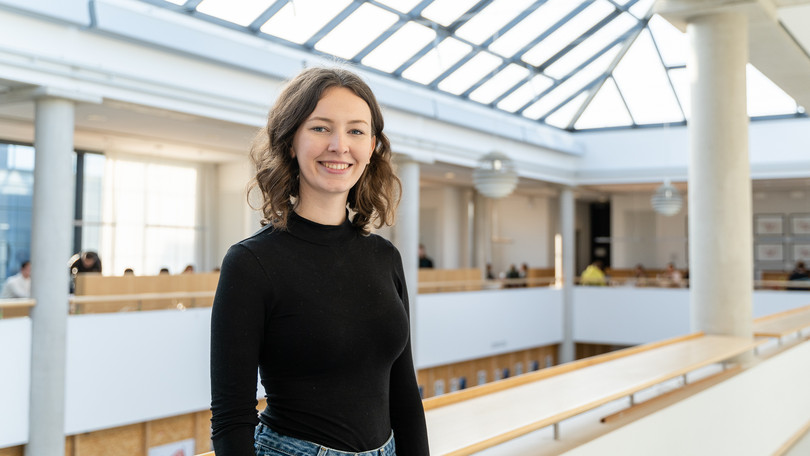 ©Patrizia Jäger
Alicia White's father is familiar with this from his home country: In Great Britain, many school-leavers do not study close to home, but look for a suitable university regardless of location. "That's why I was very open in my search," the 20-year-old recalls. But she also found choosing a university very difficult: "There are so many options. I was overwhelmed." Alicia White came across a professional student counsellor through friends: "We sat together for hours, talking about my areas of interest." Natural sciences and environmental protection, but also social issues are important to Alicia White. At school, for example, she was involved in an initiative for addiction prevention. Younger pupils were encouraged to think about their mobile phone and media habits. In addition, Alicia White is conscious of her own consumption and increasingly lives vegan.

"Unique for sustainability in Germany"

During the conversation with the student counsellor, the word 'sustainability' was therefore mentioned more and more frequently. At this point the die was cast. "Leuphana is unique in Germany when it comes to sustainability. The course of studies in environmental sciences could be suitable for you," said the counsellor. Alicia White obtained further information and took an unusual step: She applied exclusively to Leuphana. "I was and still am convinced that my decision was right," says the student. She is now in her third semester of environmental sciences with a minor in business administration: "Thanks to the study model and the many options available, I can effectively contribute my interests here." For some time now she has been involved in the student initiative "Enactus Lüneburg". The association wants to improve the standard of living and the quality of life of people in need. According to the principle of social entrepreneurship, they develop entrepreneurial projects that generate long-term economic benefits. The students want to develop a "HörBar". The idea is to create a meeting place for hearing and non-hearing people. "I used to think: "Sustainability is only for the greenies. Today I know that it affects all areas of life," says Alicia White. That's why she chose the psychology profile in her complementary studies: "This content does not appear in my major. But the study model at Leuphana gives me many opportunities to set my own priorities. Lüneburg was exactly the right decision."