Opening & Final
On this page you find further information about the guests as well as the musical arrangement of the Opening Ceremony and the Final.
Interreligiöses Willkommen
Leevke Johanna Stürmer, Studentin Kulturwissenschaften
Jona Simon, Rabbiner des Landesverbandes der Jüdischen Gemeinden Niedersachen
Roberto Abdurahim Pera, Islamwissenschaftler
Oliver Petersen, Buddhistischer Lehrer
Dr. Barbara Hanusa, Mentorin für Lehramtsstudierende ev. Theologie
Silke Ideker, ev. Hochschulseelsorgerin
Michael Hasenauer, kath. Hochschulseelsorger
Opening Dialogue with Diana Kinnert
Diana Kinnert is a politician of the CDU and an independent entrepreneur, consultant and publicist. She also works for various research institutes and think tanks. Since 2016 Kinnert has been advising various actors in the political process. Since 2018, her political work has focused in particular on the topics of technology, demography, anti-isolation, urbanisation and participation.
Guests of the opening ceremony
Sascha Spoun, President of the Leuphana
Ulrich Mägde, Mayor of the City of Lüneburg
Steffi Hobuß, Academic Director of the Leuphana College
Moderation: Christian Brei, Vice-President of Leuphana
Leuphana Esembles and Music Director Rebecca Lang
ROTHKO STRING QUARTET
HANS ABRAHAMSEN | STRING QUARTET NO.1 – 10 PRELUDES FOR STRING QUARTET | PRELUDE NO. 2
[1'17"]
***
PHILIP GLASS | STRING QUARTET NO. 3 MISHIMA | 1. SATZ
[3'32"]
HILDEGARD VON BINGEN | O IGNEE SPIRITUS
[2'04"]
PHILIP GLASS | STRING QUARTET NO. 3 MISHIMA | 4. SATZ
[1'40"]
The works of Abrahamsen, Glass and von Bingen have been chosen to catapult the listener into a realm free of clichés and expectations. Upon seeing a string quartet on a stage in an auditorium, one could perhaps expect the music of Haydn or Beethoven – here, however, we are confronted with an unexpected explosion of sound, immediately dispelling preconceptions and stereotypes associated with the string quartet genre. This first short moment – combining a typically traditional visual picture with a very contemporary aural experience represents taking aspects from our past and redesigning, rethinking and reconstructing them for our future. Abrahamsen is considered one of the representatives of the Danish movement toward "new simplicity" (ny enkelhed), which developed in the 1960s and 1970s. His pieces, mostly quite short, are marked by very light, finely orchestrated textures, a lack of harsh dissonance, and the use of collage and pastiche [David McCarthy]. To create future cities we must first recognise what we have inherited and, like Abrahamsen, learn to think outside the square.
Combining the music of Philip Glass and Hildegard von Bingen allows us to be immersed in two sound worlds. Here we are presented first with Glass' first movement from his MISHIMA QUARTET. Through use of minimalistic compositional conventions (motivic repetition, cross rhythms, layers), we are invited into a seemingly simple yet unsettling and busy urban atmosphere. How does this make you feel? What images appear for you? Relentless, breathless, motoric – each voice has a specific and different function, yet together they combine to create a clockwork- like sense of perpetual motion. Born in 1098, Hildegard von Bingen is one of the first well-known female composers. In a deliberate juxtaposition, here we are invited to delve into our past. Beginning with a lilting solo melody, O IGNEE SPIRITUS (O Fiery Spirit) gives us the chance to contemplate. One by one the other voices join in, creating the feeling of a conversation. Although they converge upon each other, at the end of each musical sentence all instruments find consensus in the arrival at the tonic (home). Combining this ancient composition with improvisation allows us to experience the notion that we can experiment with things learned from our past, try out ideas and hear what works by listening to each other – individuals functioning as necessary components of a greater whole. Returning to Glass' MISHIMA QUARTET, in the fourth movement we experience again the repetition and circular motion of Glass' compositional style. This time, with the hindsight of von Bingen's work still fresh in our ears, perhaps with greater clarity, less anxiety and more perspective.
Rebecca Lang 2020
"Unequality in the Urban Space" by Elijah Anderson
Moderation: Steffi Hobuß and Leonie Schmitt
Elijah Anderson is the Sterling Professor of Sociology and of African American Studies at Yale University. He is one of the leading urban ethnographers in the United States. His publications include Code of the Street: Decency, Violence, and the Moral Life of the Inner City (1999), winner of the Komarovsky Award from the Eastern Sociological Society; Streetwise: Race, Class, and Change in an Urban Community (1990), winner of the American Sociological Association's Robert E. Park Award for the best published book in the area of Urban Sociology; and the classic sociological work, A Place on the Corner (1978; 2nd ed., 2003). Anderson's most recent ethnographic work, The Cosmopolitan Canopy: Race and Civility in Everyday Life, was published by WW Norton in 2011.

Future::Cities
Students contributions: 4 videos, 2 commentaries
Hosts: Daniel Lang, Ursula Kirschner and Monika Schoop

Handover Leuphana Semester
Laura Picht-Wiggering, Julius Rathgen and Annika Weiser

Opening Week - The Movie

Moderation: Cornelius Gesing, Farina Paetz
Leuphana Esembels and Music Director Rebecca Lang
ROTHKO STRING QUARTET SADIE WEIS | VISUAL ARTIST
FLORIAN HERMES | LIGHT DESIGN
MARIA VAN ALST | VIDEO PROJECTION
LET A NEW EARTH RISE
AN ARTISTIC STATEMENT FOR FUTURE::CITIES LEUPHANA UNIVERSITY LÜNEBURG
9 October 2020
JESSIE MONTGOMERY | BREAK AWAY
LILTING SONG BIRD SMOKE QUICK PASS BREAK AWAY
ROTHKO STRING QUARTET | FLORIAN HERMES
INTI FIGGIS-VIZUETA | TEA EN MI CASA ROTHKO STRING QUARTET | MARIA VAN ALST
CAROLINE SHAW | PLAN & ELEVATION
THE ELLIPSE
THE CUTTING GARDEN THE HERBACEOUS BORDER THE ORANGERY
THE BEECH TREE
ROTHKO STRING QUARTET | SADIE WEIS
FUTURE::CITIES | LET A NEW EARTH RISE
»Let a new earth rise. Let another world be born. Let a bloody peace be written in the sky. Let a second generation full of courage issue forth; let a people loving freedom come to growth. Let a beauty full of healing and a strength of final clenching be the pulsing in our spirits and our blood. Let the martial songs be written, let the dirges disappear. Let a race of men now rise and take control.«
Margaret Walker [African-American Poet, 1915-1998]
As artists working in the classical music world, we, the members of the Rothko String Quartet,
believe there are many reasons to widen the lens of our industry.
In a time when society is grappling with issues such as social injustice and gender-inequality, in addition to the long term effects of white supremacy and racism, we want to contribute by providing a platform for the ideas and works of living artists. We seek to actively consider and include these themes in our artistic work. Our goal is to participate in shaping a musical world in which all artists are able to claim their space – regardless of ethnicity, gender or sexual orientation.
Margaret Walker's poem Let A New Earth Rise has inspired us to sharpen our focus towards this goal and serves as a manifesto in our work as an ensemble. We are extremely excited to perform the music of three female composers of our generation, who, in their unique and fascinating ways, offer new ideas and ways forward for classical music.
FUTURE::CITIES need new mindsets - this is our contribution.
THE ARTISTS IN THEIR OWN WORDS
»I have always loved drawing the architecture around me when traveling, and some of my favourite lessons in musical composition have occurred by chance in my drawing practice over the years. While writing a string quartet to commemorate the 75th anniversary of Stravinsky's Dumbarton Oaks, I returned to these essential ideas of space and proportion — to the challenges of trying to represent them on paper. The title, Plan & Elevation, refers to two standard ways of representing architecture — essentially an orthographic, or bird's eye perspective (plan), and a side view which features more ornamental detail (elevation). This binary is also a gentle metaphor for one's path in any endeavour — often the actual journey and results are quite different (and perhaps more elevated) than the original plan.« Caroline Shaw [born 1982] carolineshaw.com
»Stories focusing on childhood and experiences growing up, the voice of women of color and queer people of color make up most of the playback track accompanied by string quartet. Set within the sound environment of making tea, the water boiling, the kettle whistling, and eventually the pour, the stories appear as if being spoken in dialogue or concurrently in different parts of the same space. The stories and sounds are offered uncut, with only their placement and fades prescribed.« Inti Figgis-Vizueta [born 1993] www.inticomposes.com/bio.html
»The score calls on the quartet to both play with and break away from the score at various points, thereby attempting a seamless dialogue between the written score and the whims of the quartet, in which the piece takes on further transformation at each performance. The first movement, Lilting, is an homage to Anton Webern with a focus on gestural dialogue. The second movement, Songbird, is an image of an individual's voice trying to emerge against a harsh facade and includes the first improvised passages in the work. The third movement, Smoke, is loosely based on the form of a jazz tune of my own design. The 4th movement, Quick Pass, serves as a transition to the final movement Break Away, in which the quartet incorporates it's most open improvised sections.«
Jessie Montgomery [born 1981] https://www.jessiemontgomery.com/biography
»I always find my interpretation of the universe to be a magical and enchanting one but paradoxically dystopian and futuristic. My philosophy in creating comes from the spiritual restoration of the journeys of the mind in relation to the life surrounding you – like a mental odyssey.« Sadie Weis [born 1980] www.sadieweis.com
ROTHKO STRING QUARTET
»A picture lives by companionship, expanding and quickening in the eyes of the sensitive observer. It dies by the same token.« - Mark Rothko
The Rothko String Quartet (RSQ) was founded in Lüneburg, Germany in 2017 and consists of Marc Kopitzki (viola), Jakob Nierenz (cello), Joosten Ellée (violin), and William Overcash (violin). Both Ellée and Overcash have specialized in early and contemporary music – this has informed the group's flexibility in its approach to different genres and allows for the most versatile programming. With diversity of style inherent to their nature, the quartet finds it imperative to perform music by marginalized composers and to bring lesser-known works to light.
Their collaborative spirit inspires not only the work they do with living composers and artists of various disciplines, but also the approach they take towards working with each other. In addition to performing newly written classical music, the RSQ is interested in exploring the possibilities of crossing genres from jazz to techno and working with producers, composers and improvisers in these fields. Important partners to date have included composer Kaan Bulak, the techno-band dOP, and the jazz-focused HOLON Trio.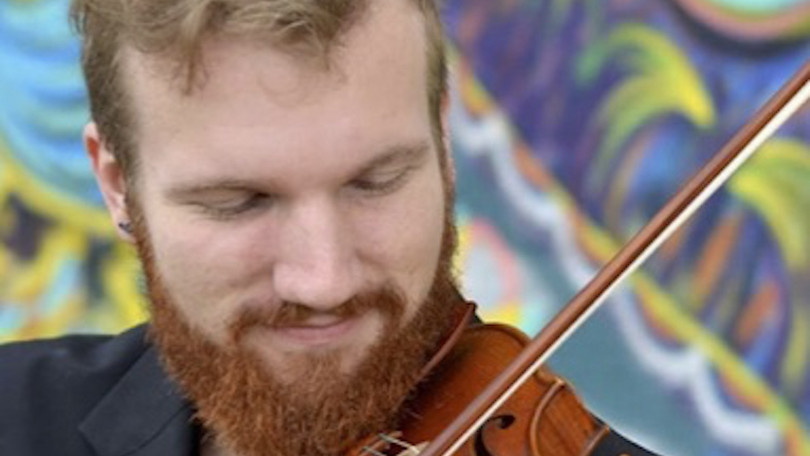 ©Natalie Lin Douglas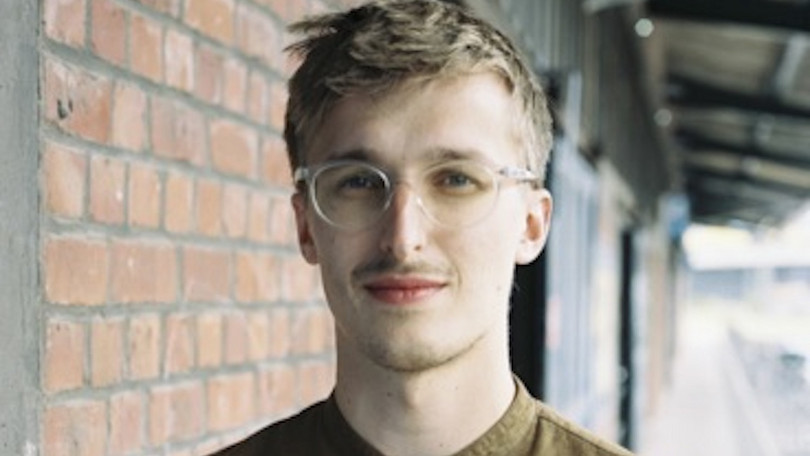 ©Heide Benser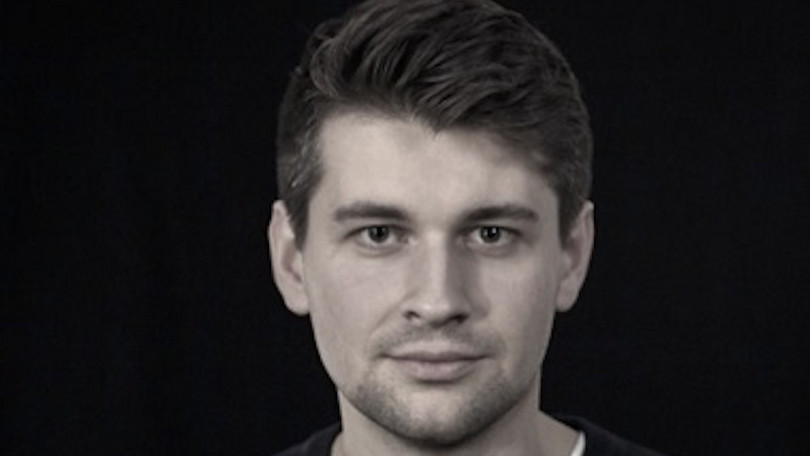 ©Winfried Hieronymus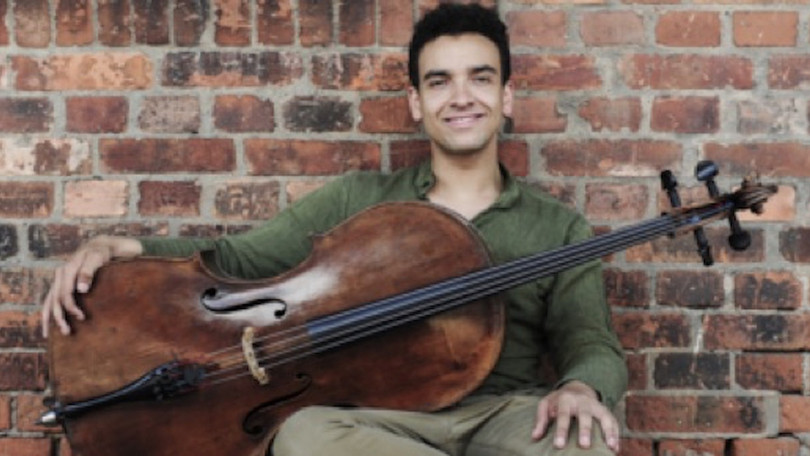 ©Heide Benser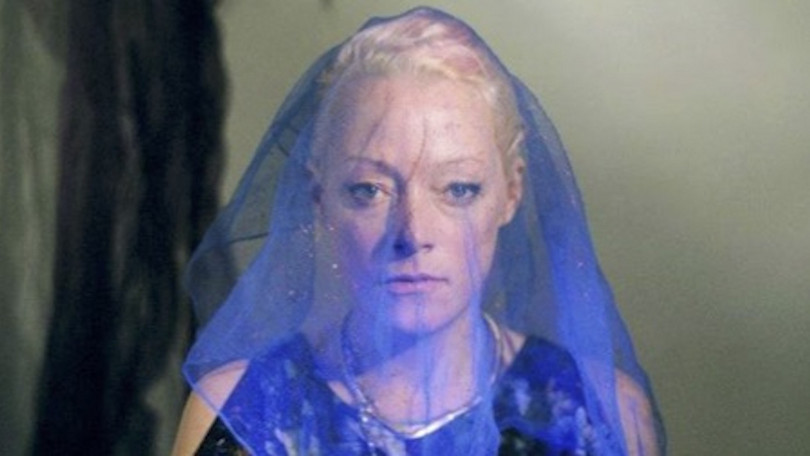 ©Simon Williams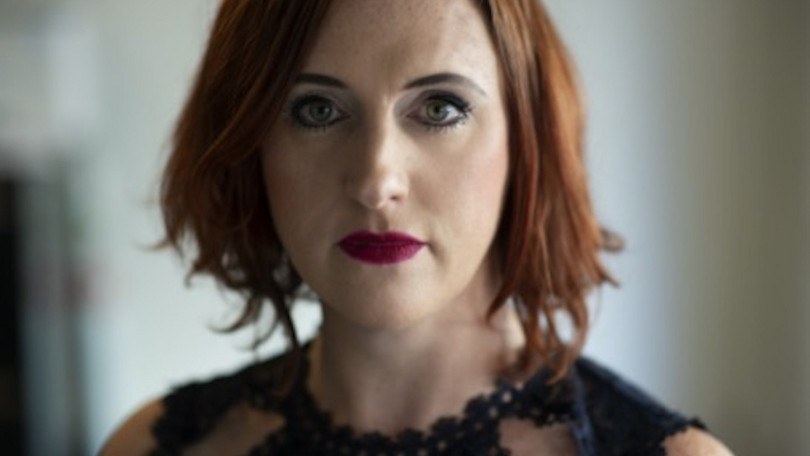 ©Detlef Eden