"The Future of Graduate Education" Conference. Interview with Peter Maassen.
"The Future of Graduate Education" Conference. Interview with Peter Maassen.
2019-12-02 To coincide with the conclusion of the tenth anniversary of the Graduate School, on 29 November, a conference on "The Future of Graduate Education" took place. The guest speakers included the education expert Prof. Dr Peter Maassen from the University of Oslo (Norway).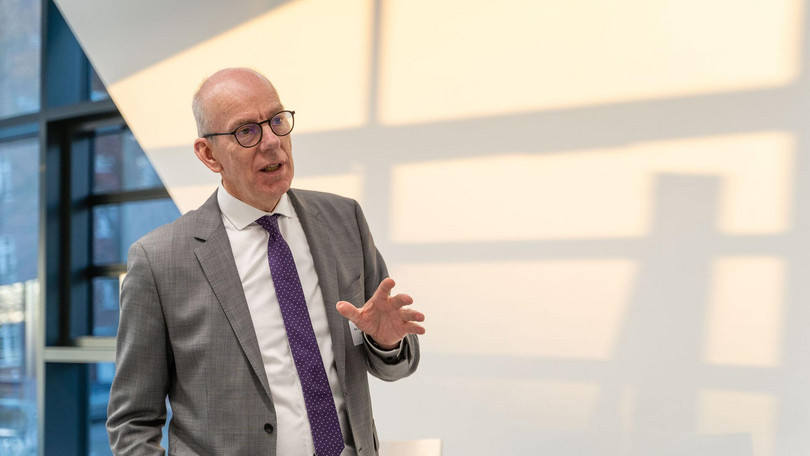 ©Leuphana/Patrizia Jäger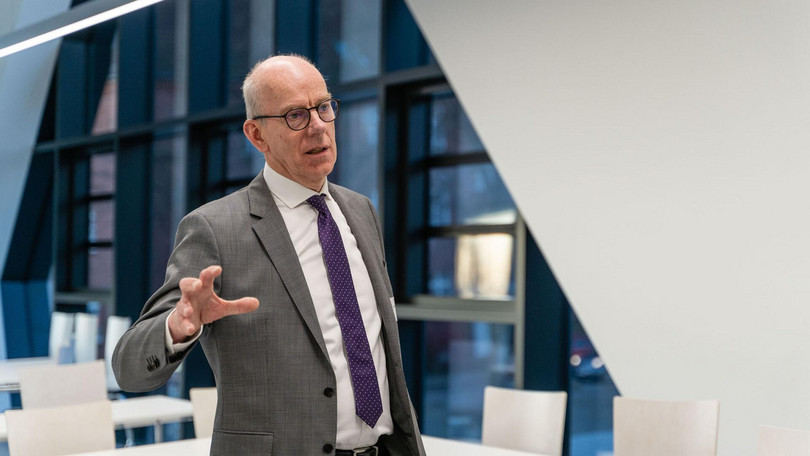 ©Leuphana/Patrizia Jäger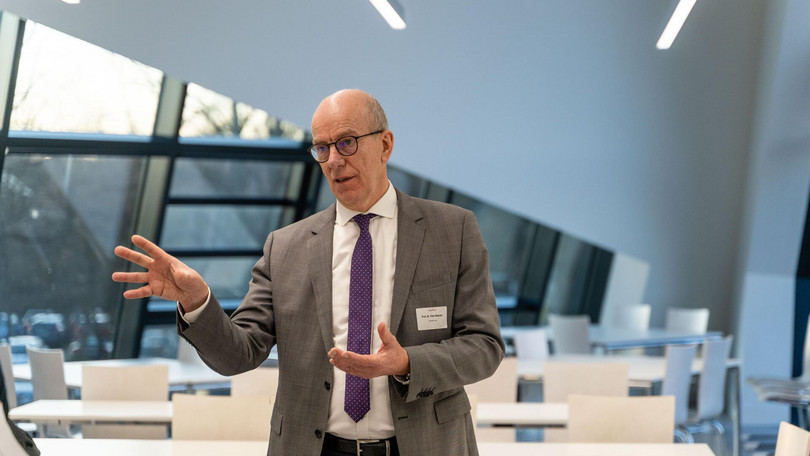 ©Leuphana/Patrizia Jäger
How do you view the current situation regarding the internationalisation of German universities?
My experience of German universities is that their internationalisation tends to be one-sided, and focuses on Anglo-Saxon countries and parts of Asia (especially China), and not so much on the countries in Germany's immediate neighbourhood. This applies to German universities, however, and not to German students. At universities in Northern Europe, Switzerland, Austria and the Netherlands, for example, German students make up the majority of foreigners. It is striking that there is little interest on the German side in bringing more students from these countries to German universities in return. This not only applies to exchange programmes; there also seems to be little interest in introducing these countries to the German language and culture.
Why is that a problem? You might as well say, "Well, that's just the way it is."
At present, due to the increasing global rivalry, a European position regarding academic policy needs to be developed, which should also aim to emphasise shared European values and principles. There isn't any support for this in China or the USA, or even in England, though. If Germany wants to have a perceptible and influential global academic voice, it won't be able to achieve this on its own. In addition to this, Europe as a whole is too big and too diverse. Therefore, Germany needs strategic European partners who represent the same basic academic ideas, values and principles as the countries referred to above. To win them over, however, would require a far more proactive approach.
You are also committed to the "Third Mission", or for forging contact with the non-university sector. Why?
Why do universities carry out research? Research isn't an end in itself. What happens to the results? The question that could be asked is: are there any specific social problems, challenges or interests that would benefit from this research? A modern interpretation of the "Third Mission" is of a strategic partnership between universities and private businesses and/or civil society which helps to reconcile the needs of both. To develop these partnerships, universities should pursue an open-door strategy, with "meeting places" for university staff, students and external partners. These open contacts can be used to develop networks, and in the longer term, to forge strategic partnerships in selected areas.
What will digitalisation bring?
Large parts of the labour market will change, that's pretty clear. In the financial sector, for example, significantly fewer people will be needed as staff in the future. At the same time there are at least two areas in which digitisation will not lead to fewer jobs: care and education.
What does that mean for universities?
Universities now have an important responsibility for those who are being forced out of the labour market due to globalisation and automation. Many people currently see universities and the research there as part of the problem rather than part of the solution. This must change. The crowding-out effect surrounding automation as well as the research that drives automation are not individual responsibilities, they are collective responsibilities.
And for the teaching content?
In brief: in terms of teaching content, the objective should be to teach adaptability, flexibility and the ability to learn.
What advice would you give your children about their studies?
Two of my children are already studying. I told them: "Study what you are genuinely interested in."
Would you recommend an academic career?
It depends on what and where. The "New Public Management" trend, which, at least, has not been as fatal in Germany and Scandinavia as it has in England or the USA, has led to academics becoming, figuratively speaking, "service providers". To a certain extent, academics have been functionalised: students have become a product, teaching has become a service, and evaluation has taken centre stage. This has made an academic career less attractive to graduates who are looking for individual freedom and the opportunity to follow their curiosity, for example.
What should be the key focus of universities instead of this?
For people to gain knowledge.
Thank you.
The world-famous Educational Scientist Peter Maassen is Professor at the University of Oslo (Norway), Associate Professor at Stellenbosch University (South Africa) and Fellow of the Steinhardt Institute for Higher Education Policy at New York University (USA). His most recent publication is entitled "From organised anarchy to de-coupled bureaucracy: The transformation of university organisation".
The Graduate School of the University celebrated its 10-year anniversary in 2019, an occasion on which it looked back with pride – but above all else, looked forward. For one year, The Future of Graduate Education was the key focus of various events. Its conclusion and climax was the Conference. Here, the further development of graduate education was addressed from differing perspectives: interdisciplinary, non-university, networked.