Students in Portrait: Jonas Kernein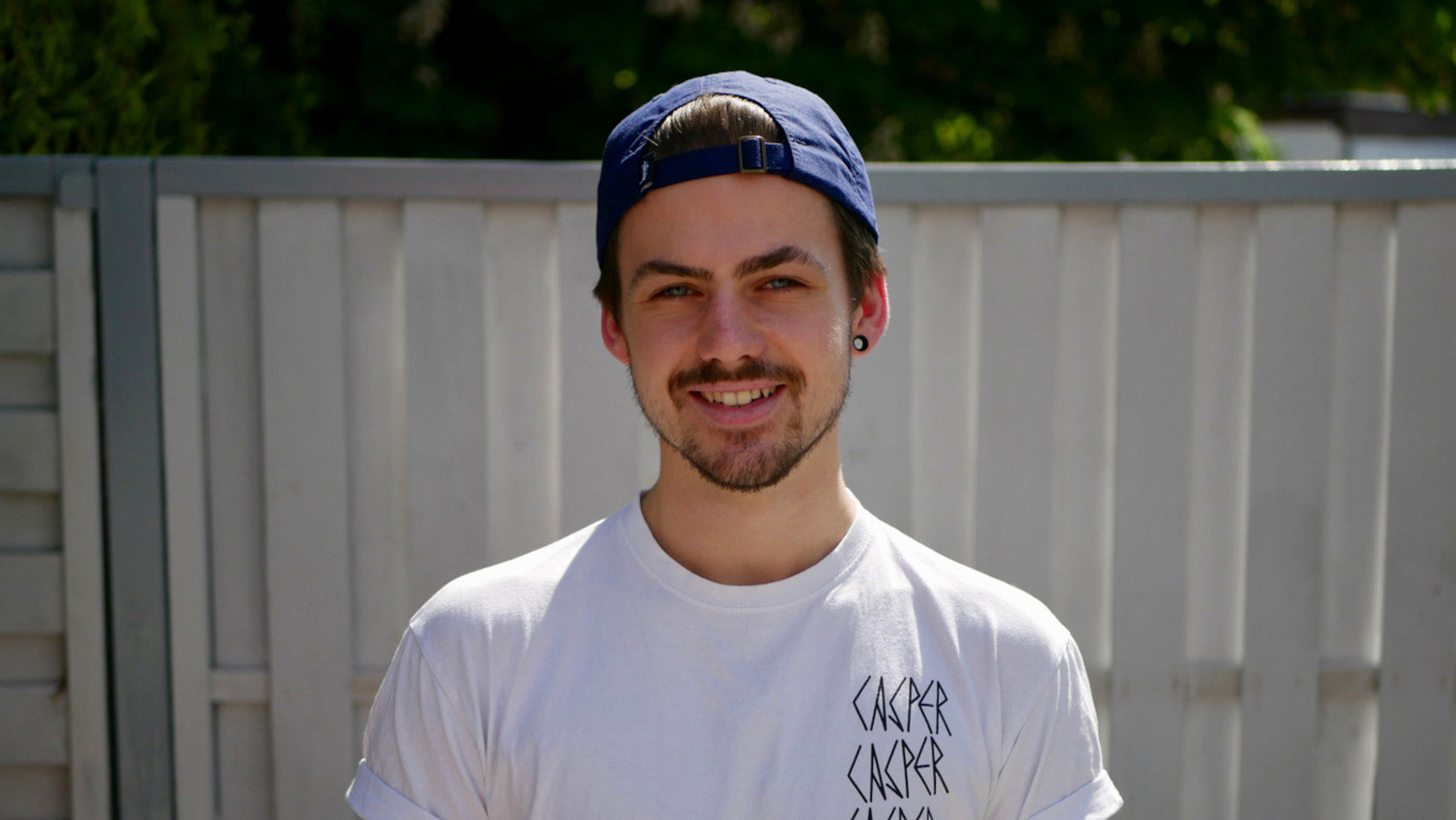 Jonas Kernein first heard about Leuphana in a youth club in Nienburg an der Weser. A local rock group playing there had won the band contest at the lunatic festival at Leuphana. "After that, I went to the festival with friends. It was very different from the other concerts I had attended until then: more sustainable and organised by students." Jonas Kernein became curious, found out about the study model at Leuphana and learned that the festival was accompanied by a seminar in the complementary studies programme: "I would like to work in cultural organisation or marketing later. The possibility of combining practice and academic theory is exciting for me." In the meantime, Jonas Kernein has co-organised several lunatic festivals and has his Bachelor's degree in the bag. Now he is studying the Master's programme "Cultural Studies: Media and Digital Studies" in the first semester and is helping to organise the Graduate School's Masters Information Day on 18 March as a student assistant. "For me, Leuphana was the right choice. There are a lot of opportunities to get involved here and we are a good community. That's why I stayed here after my Bachelor's degree." Jonas Kernein is able to put his experience in event organisation to good use in the preparation of the Master's Info Day and, among other things, he takes care of the maintenance of the website and social media channels and is the student contact person for external partners.
He wrote his Bachelor's thesis on digital music media and their influence on Fidelity. "My Master's programme follows on from this thematically. I like the modern approach. We deal with cultural theory, among other things, but the topics almost always have to do with my life world." Jonas Kernein is interested in contemporary and pop culture, among other things, and most recently completed an internship at a well-known hip-hop magazine in Hamburg. "I would like to work in the music industry later," says the student. That's why he is deepening his studies in Sound Studies: "I already took additional courses on music and auditory culture in my Bachelor's degree. I find many intersections between music and media in my studies. For me, Lüneburg is a real upgrade."