International Cultural Management
International Cultural Management in Transition: Certificate course
Further education Arts & Cultural Management at Master level
Worldwide, current transformation processes such as digitalisation and globalisation are impacting on cultural institutions and their work. By acquiring the two-semester, English-language certificate "International Cultural Management in Transition", culture professionals from around the world can qualify to deal with these new challenges. Depending on their individual preference, students of the online distance-learning programme choose from module topics such as transformation processes, international partnerships, participative approaches and sustainable cultural management. The module topics of this certificate were developed by the Goethe-Institut.
Degree: Certificate of Advanced Studies (CAS)
Credit Points: 15
Length of study: 2 semesters
Language: English
Start date: in April
Application deadline: January 31
Costs: 2.460 EUR plus the current term contribuation of 210 EUR
Programme Director: Prof. Dr. Sigrid Bekmeier-Feuerhahn, Prof. Dr. Volker Kirchberg
Continuing education International Cultural Management: Contents
In International Cultural Management you can choose a total of three modules from the five available:
Goethe-Institut module: Culture & Transformation (5 CP) - elective
Goethe-Institut module: Culture & Cooperation (5 CP) - elective
Goethe-Institut module: Participation, Diversity & Empowerment (5 CP) - elective
Goethe-Institut module: Culture & Sustainability (5 CP) - elective
Goethe-Institut module: Culture & Digitalitiy (5 CP) - elective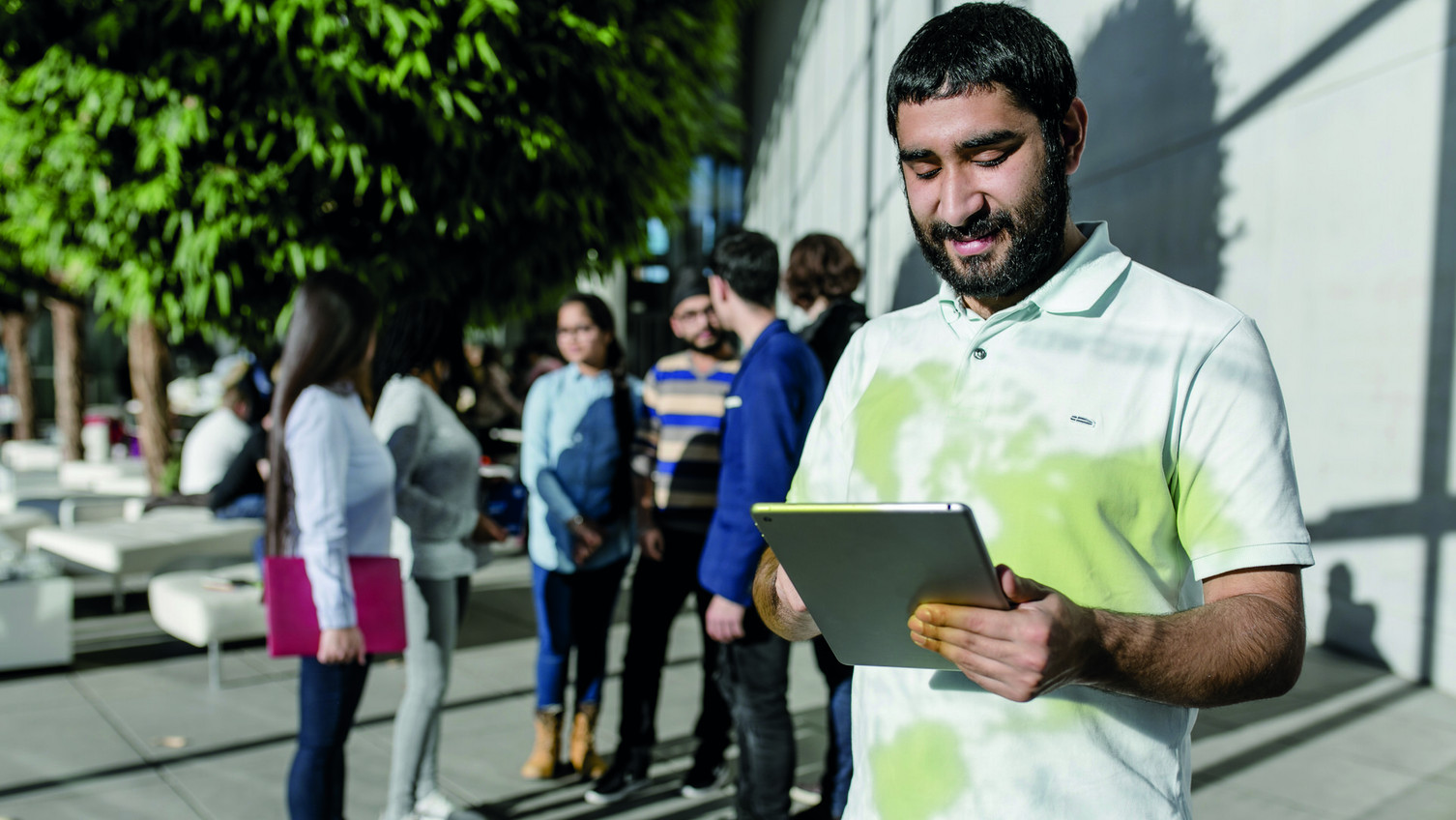 Continuing Education International Cultural Management: Course of study
Distance-learning cultural management programme
A key aspect of the certificate is honing your practical skills. An integral part of the programme are case studies and projects in which you develop solutions to real scenarios in global practice. This way you also get the opportunity to raise and explore problems from your everyday work. Students are therefore not just learners but also share their knowledge of practice with others on the course.
Discussions, group work and interdisciplinary projects further promote the exchange of knowledge, and teaching staff with experience in international roles and experienced culture managers from the Goethe-Institut will provide valuable practical insights.
The degree for your certificate programme
You can choose whether you want to take exams as part of the certificate programme and thus acquire a university certificate and proof of credit points at the end. You can also take the certificate without taking exams and receive a certificate of attendance at the end.
Good reasons for the certificate programme
extra-occupational training at Master level
Distance learning for maximum flexibility in your learning schedule and location and for combining work and study
diverse networking opportunities
practice-oriented qualification on a part-time basis
current topics and challenges in cultural management
innovative online didactics
only two semesters
Personal counselling and support
Strong partner: the Goethe-Institut provides comprehensive expertise in international cultural management
Resources and events for prospective students
You are interested in the International Cultural Management certificate but still have questions? Please feel free to arrange a personal counselling interview or take advantage of one of our other information and counselling services:
Application: Your path to the certificate International Cultural Management
The certificate programme starts in the summer semester each year (April) and lasts 2 semesters. Applications are to be submitted online by 31 January.
In addition, it is possible to take individual modules and have them subsequently credited to the certificate programme. You can apply for the individual modules until the respective module start date.
You must meet the following admission requirements to enroll in the certificate programme:
a university degree at least two years of professional experience in the field of arts management OR at least five years of professional experience if no university degree is available
advanced English language skills