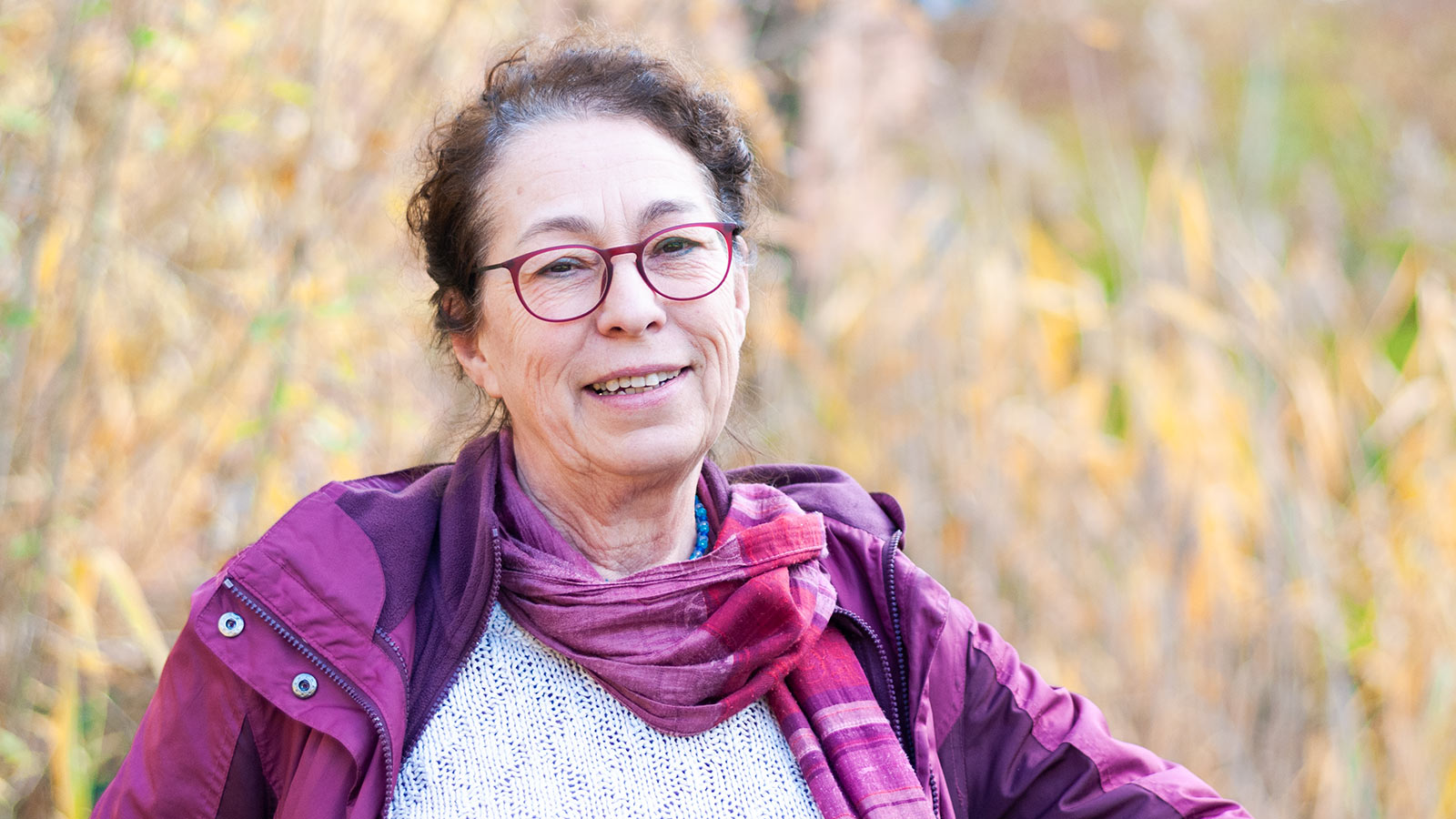 ©Leuphana/Marie Meyer
Open Lecture Hall: Tamara Zügel - New Town, New People
Open Lecture Hall: Tamara Zügel - New Town, New People
2021-11-09 Expand knowledge and meet new people: Tamara Zügel has been a guest student at the Professional School's "Open Lecture Hall" since the summer semester of 2021.
"I often heard about the 'University of the 3rd Age' in my hometown of Frankfurt and told myself that I would like to do that someday," recalls guest student Tamara Zügel. Born in Hessen, she moved near Lüneburg in November 2020. A new area, with no acquaintances. "I was keen to make new contacts. I first wanted a discussion group about philosophy or religion," says Zügel. After a brief search on the internet, her interest was awakened. The Leuphana Professional School's "Open Lecture Hall" programme, in which guest students can attend events at Leuphana College and Graduate School together with regular students, reminded her of the model she already knew from her hometown. It appealed to her to participate in university life again: "I used to study and know student life. Moreover, I've already heard of many who have gone back to study properly in their old age."
Tamara Zügel started in the summer semester of 2021. With its various bachelor's and master's programmes, Leuphana offers a wide variety of courses, so it was not easy for the guest student to make a choice at the beginning. After a short time, however, the direction was clear: religion. Zügel attended one seminar on the Old Testament and one on the New Testament last semester. "It was a lot of history, a lot of content that I hadn't known before," says the guest student. She was also excited by the interactive nature of the course: "The lecturer was very approachable. People often asked questions and got detailed answers.
However, the lecture hall is not only an exciting place in terms of content, but also a place for social interaction. For Tamara Zügel, the desire to make new acquaintances came true. "I met privately with another guest student and explored the beautiful city centre of Lüneburg together. On my own, without the Open Lecture Hall, I wouldn't have experienced it like that," Zügel says happily. For the guest student, participation has already paid off after one semester. Summing up, she recommends the Open Lecture Hall to others: "It always makes sense to broaden your own knowledge and horizons. The university offers a lot. That's why it's worth looking up what you like. Then all you have to do is get started!"