Introducing the Leuphana Professional School
Do you wish to get into shape for the challenges of today's professional world? At the Professional School, an interdisciplinary, subject-overarching CPD programme of study, impeccably tailored to your needs and slender time budget, awaits you as active practitioner and student. Besides the latest know-how, with us, you learn how to expand your horizon: Relevant subject-related issues, generic competency content and integrated coaching sessions round up the whole package that will fully qualify you for the future.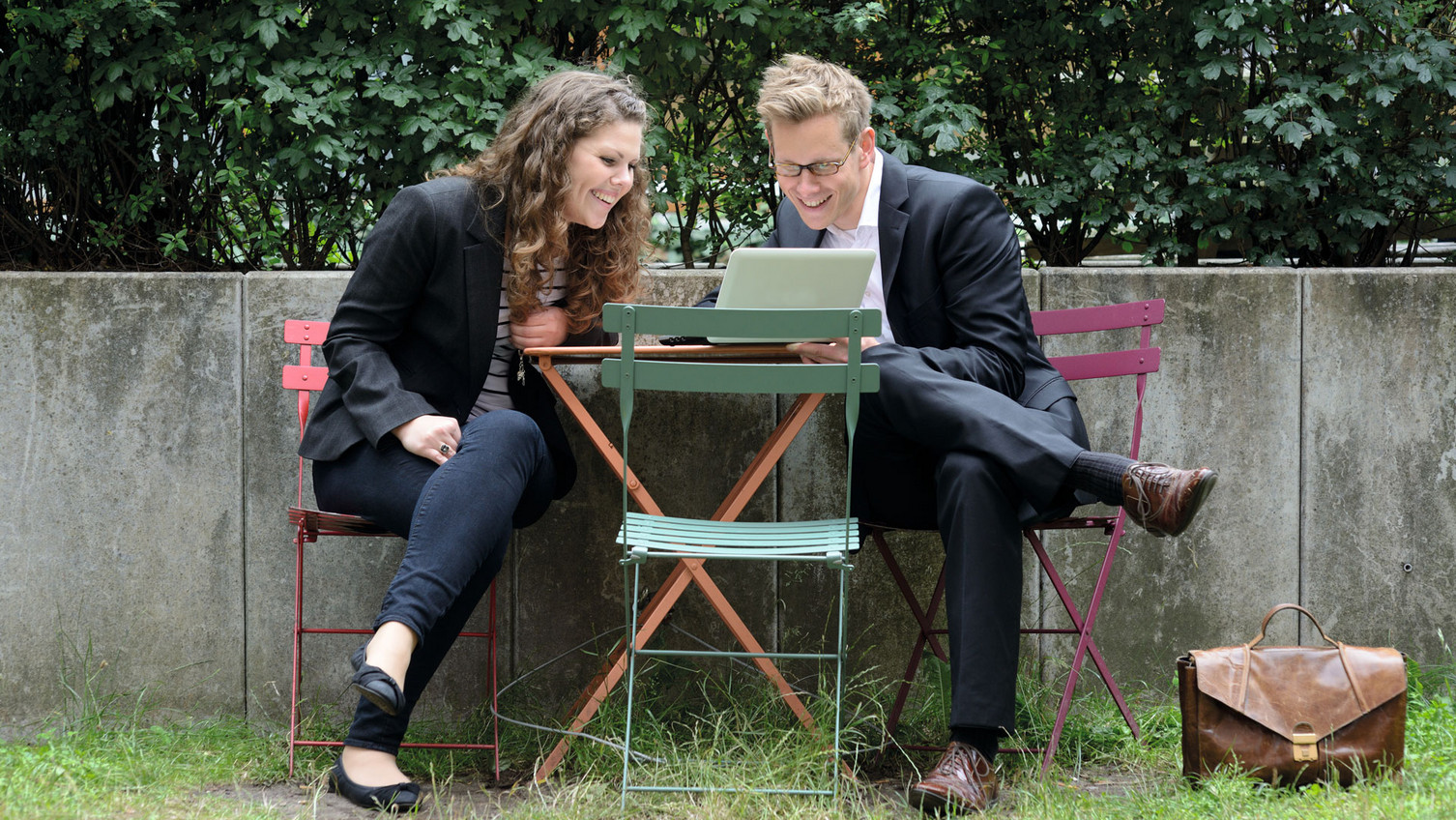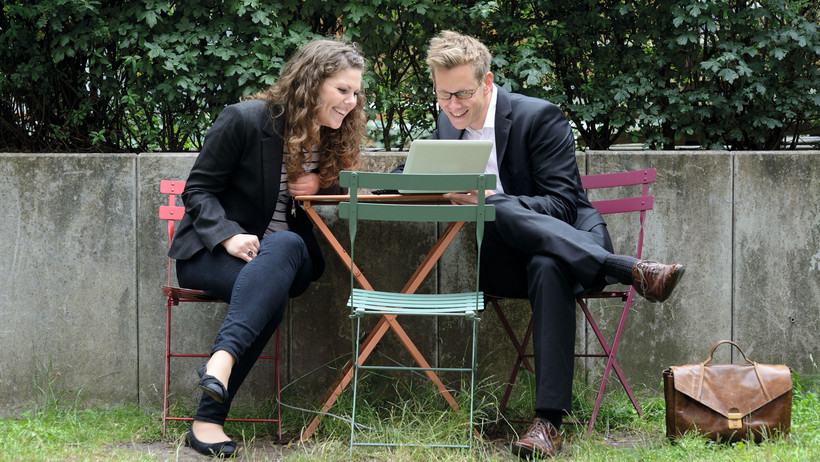 We offer Bachelor. Master. Certificates. CPD courses.
The Professional School holds a large selection of practice-oriented CPD courses from the clusters of Management & Entrepreneurship, Governance, Sustainability & Law, as well as Education, Health & Societal Matters. Use our courses to equip yourself for success against the new challenges you face in active professional life.
We are constantly expanding our range and support with individual solutions, to make them correspond to the current needs of various sectors.
Our CPD model: over-arching, practice-oriented, and based on current developments
In developing our range of courses, we are guided by the three central ideas of humanism, sustainability and action orientation. Education, then, is seen not just as a self-determined active development process, but as the development of the person in the broader sense. Therefore, at Leuphana CPD base, we link the acquisition of comprehensive, current knowledge and skills, to the further development of personal competences and soft skills.
Studying under our CPD programme means you profit from a course of study specially designed to your needs. But this is not all, you also profit from the attractive environment surrounding the Leuphana Campus and its large variety of possibilities as well as enjoy the agreeable atmosphere of the Hanseatic City of Lüneburg.
- Prof. Dr. Jörg Philipp Terhechte, Head of the Professional School
Core elements
Spend your CPD study under convenient conditions
Professional and personal development
Our lecturers stem from the fields of academics and active practice, which guarantees that our CPD studies deliver the latest scientific insights and you acquire the necessary expert knowledge in practice for a successful career in your field.
Special focus is also put on the further development of your personal capacities, in order to prepare you for new professional challenges. Thus, generic competency modules are integrated in all extra-vocational bachelor and masters programmes, as well as in some programmes leading to a certificate. Here you can dedicate yourself to your methodology and social skills or delve into the fundamentals of communication as well as conflict or project management. In a course-overarching module you are, furthermore, working together with the students from other CPD courses and benefit from each and every individual experience.
Professional support through coaching
Studying on a CPD programme is often challenging. Time spent on active professional and private tasks has to be brought into balance with the demands posed by study and drawn from other activities.
Good time and self-management is needed. Moreover, the skills acquired during the studies open up new career prospects, which is why you may already be planning the next career steps while studying.
Our coaching service can help you with these and other issues. Thanks to the various coaching formats, you can, for example, reflect on, and define the planning of your studies and career, work on your personal strengths and goals or optimize your time management, your self-management and conflict management.
For you as bachelor or master student at the Professional School, the use of any coaching offer is free for one single use as an integral component of study and can be used at cost price if further mentoring is required.
Spend your CPD study under convenient conditions
Perfectly tailored organization of study through blended learning
At the Professional school, your course is specially structured to enable you to remain in active employment while studying, without losing earnings. Attendance phases are at weekends; outside of these periods, you prepare and follow-up lecture content in guided self-study. To this end, an innovative e-learning platform provides round-the-clock internet access to learning material from anywhere, making independent study in your own time possible. During e-learning phases, support is also available during consultation hours or by e-mail and you can contact your course team at any time.
Study at the Professional School takes place in small groups, thus ensuring an optimum lecturer-student ratio and a pleasant learning atmosphere. During self-study phases, supportive persons specifically responsible for your course stand at your side. Thus, the Study Coordination Team ensures continuous support, which enables you to contact teaching staff at any time.
Excellent teaching from the fields of Academia and Practice
We place great importance on qualifying you in practical matters and imparting current and applicable expert knowledge. Our teaching staff is selected on the basis of professional, as well as personal characteristics, so that you can profit not only from their academic expertise, but also from their practical experience. Furthermore, practical experience is also transmitted by diversified teaching formulae: interactive seminars, multimedia group work, case studies, project work, as well as guest lectures held by expert practitioners are a few of the formulae, with which you will become acquainted, while studying on our programmes.
In order to ensure you always receive the best possible further education, all CPD courses are subject to continuous quality assurance and evaluation. Since 2010, every lecture of our CPD courses is subjected to evaluation. You, therefore, have the possibility to assess the lecture and bring in critique or suggestions for improvement.
Furthermore, since 2013, students and alumni are asked about their opinions by questionnaire at the beginning, at mid-term as well as at completion of their course. The regularly held Quality Panels provide the course leadership, coordination, teaching staff and students with an additional means to make suggestions for improvement and bring in ideas, all going to the further development of the programme of study.
As another measure to ensure external quality assurance, all Professional School Bachelor and Masters Programmes undergo assessments by accreditation agencies such as the FIBAA or AHPGS. Thus, compliance with standards in the design of study programmes is ensured and used as further instrument to develop courses of study.
Leuphana University's premises provide optimum conditions of study by putting modern technical equipment and presentation media at your disposal. You can also use the extensive library or the media and computer center and free Wi-Fi on campus.
Multi-faceted Campus Life
The central campus on Scharnhorstrasse street houses not just lecture halls, seminar rooms and the library; it offers a whole variety of pastime activities between classes. Next to cafés and the cafeteria, the sprawling greenery invites relaxation and the sports grounds to athletic activities. As a student, you have access to the wide range of university sports or devote your leisure time to the cultural activities offered by the "Vamos! Culture Hall" or the Arts Room. The campus is situated at only a few minutes' distance from Lüneburg's ancient city center and its motley of cultural and culinary charms.
In addition to its Main Campus, Leuphana also operates satellite campuses at Volgershall and Rotes Feld, where CPD classes are also held.