Individual further education in a tailor-made certificate programme
The certificate programme for your individual continuing education needs
Professional biographies are becoming increasingly individual. Due to developments such as digital change, global competition or climate change, you have to react more frequently and more quickly to new challenges in your professional life. Here it is necessary to continue your education - even at short notice - in a way that fits your professional needs and is flexible in terms of time, so that you can always keep up to date with the latest knowledge. With the individual continuing education programmes offered by Leuphana Professional School as part of the new certificate programme Professional School Individuale, you have the opportunity to get fit for new challenges in your job flexibly and while working: You can choose exactly those modules from the wide range of our part-time degree programmes that fit your personal continuing education needs and create your own customised personal continuing education programme from them.
At a glance: How does individual continuing education work?
With our individual continuing education programme, you put together your own curriculum. You determine the content and scope yourself. To do this, you select study modules from our booking portal. It is possible to book individual modules as well as several modules.
If your desired modules are already fully booked, you can put your name on the waiting list. You will then benefit from the possibility of moving up if necessary.
Brief overview
Degree: University certificates "Certificate of Individual Studies" (CIS, from at least 15 credit points) and "Diploma of Individual Studies" (DIS, from at least 30 credit points).
Without qualification: Certificate of attendance
Credit Points: depending on module selection
Language: German or English
Application deadline: Module selection is possible online at any time.
Start of study: Depending on module selection
Costs: Depending on the module selection and subject, plus semester fees (upon enrolment) and, if applicable, examination fees (only in the case of subsequent registration for the examination in the module study) per study module.
Admission requirements: If applicable, there are access requirements for study modules. These can be found in the booking tool.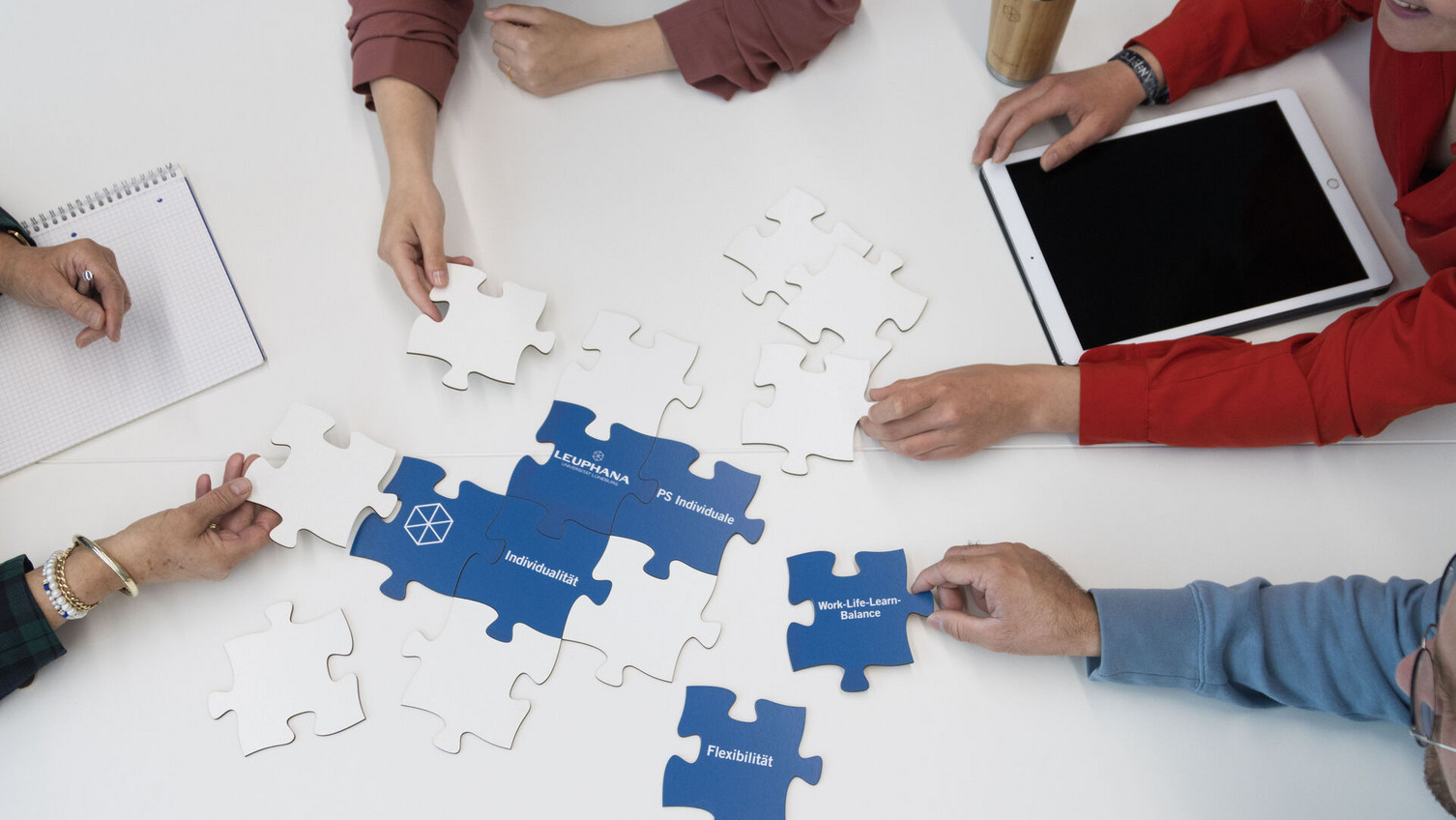 There are no content specifications or focal points. You can compile the modules according to your own needs and thus individually align them to your required competence profile. You can take and combine study modules at both Bachelor's and Master's level. However, there may be special admission requirements for individual study modules.
The study structure follows the selected study modules. These specify when your studies take place, when the courses take place, whether they are offered in presence or as live online seminars and which examinations have to be taken.
Do you have questions about the study modules? The module profiles in the booking portal provide you with detailed information about the content, scope, teaching level, teaching language and special participation requirements of the study modules.
As a planning aid, an overview is generated when you select a module in the booking portal, showing whether there are any time overlaps between the selected study modules. You can also see the workload for each module based on the credit points. This allows you to see at any time whether your individual studies are compatible with your professional and family life.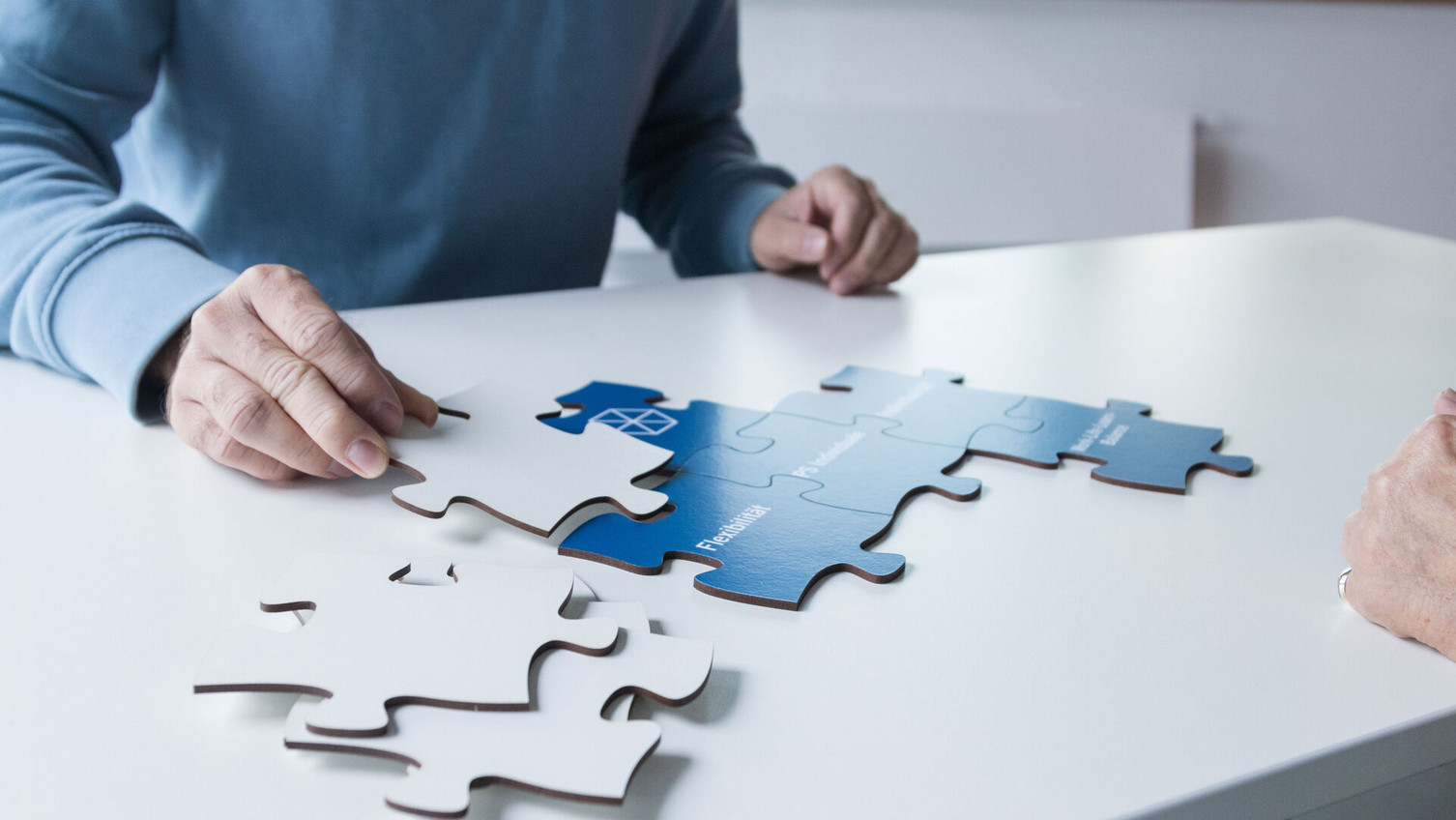 Who are the individual continuing education programmes suitable for?
Our individual study programmes are aimed at anyone who needs customised continuing education to acquire specific subject content and skills in the short term. They are also ideal for those who would like to "try out" studying first without booking a complete part-time degree programme.
If you are already studying for a part-time Master's degree and need to fill in your missing credit points within the framework of the CP delta to achieve the Master's degree, our booking portal offers you a large selection of study modules for a wide range of further education needs. These will then be recognised as compulsory electives in your Master's degree programme. You will find the modules approved for the CP Delta under the subject area "CP Delta". Contact us - we will be happy to advise you personally.
Access, admission and application
You have three options for booking your individual continuing education with us:
as a certificate study programme: For the certificate study programme, you register as a regular student and benefit from all university services of Leuphana University of Lüneburg.
as a module study programme: The module study programme is suitable for you if you are interested in a single module that you would like to complete with all the examinations provided for it and acquire the corresponding credit points for a later study programme. Enrolment in module studies is not envisaged.
in the form of module participation: Module participation is the right choice for you if you are only interested in the content, but do not need the examinations and credit points.
There are admission requirements for individual modules. If this is the case, you must apply for these module study places. You can see whether or not there are access requirements for module study places by looking at the respective module profiles in the booking portal ("Access restricted"), as well as which specific requirements (e.g. specialist knowledge, language, one year's work experience) are necessary.
How do application & booking work for module study places?
After you have selected your study modules in the booking portal, you decide on a certificate study, a module study or a module participation by selecting the corresponding button. The fees or charges will be displayed. If the module study places are free of access, you can book them directly. If there are access requirements for the selected study module that have to be proven, you will be asked to upload the relevant documents during the registration process. The access requirements of study modules apply to the certificate study as well as to the module study and module participation. Only when your admission is confirmed can you complete your booking. To do this, you will receive a code number from us which you can use to make the final booking via the booking system. If you would like to book modules with restricted and free access, you can only complete your booking once a decision has been made on your admission procedure.
Waiting list & move-up procedure
You have the option of registering on a waiting list if all module places for your desired module have already been allocated. If a module place becomes free again, you can move up if necessary. The allocation of module study places that have become free takes place automatically after the entries in the waiting list have been received.
After successful participation and passing the examinations in the certificate programme, you will receive a university certificate. There are two degrees depending on the scope completed:
Certificate of Individual Studies (CIS - at least 15 credit points)
Diploma of Individual Studies (DIS - at least 30 credit points)
CIS and DIS are based on the degrees "Certificate of Advanced Studies" and "Diploma of Advanced Studies". Deviating from this, CIS and DIS can include level 6 (Bachelor) as well as level 7 (Master) according to the "German Qualifications Framework" (DQR).
The fees for your individual further education are charged on the basis of the fee schedule for certificate and master studies at Leuphana University of Lüneburg. The amount of the fees can be found in the module descriptions in the booking portal. With your module selection, the corresponding costs are displayed. Two fees or charges are shown in the booking portal. The fee for a module in the certificate programme is lower than the fee for the module programme or module participation.
After successfully booking your module selection, you will receive an invoice which you must pay before the module starts. Unfortunately, online payment is not yet possible at Leuphana University of Lüneburg.
If you have any questions about financing your studies, please contact the financial counselling service at Leuphana Professional School.
For each study module completed with a successful examination, you will receive credit points which you can have credited for a later study programme in the undergraduate area (Bachelor or Master), if applicable.
Offers for prospective students
If you are interested in our individual continuing education programme and would like more information, please feel free to take advantage of our other offers:
Request information material: Order information directly to your home
Arrange a counselling interview: Clarify your open questions in a personal conversation.
Professional School Individuale for companies
If you want to develop your employees in a needs-oriented and customised way, our individual continuing education programme offers you numerous advantages:
Exactly those study modules are taken that are also required for competence development.
No unnecessary study modules are booked; the continuing education is therefore very cost-transparent.
The time required for continuing education is clearly limited.
Successfully completed study modules can be credited for a later higher qualification (Bachelor, Master).
Targeted and appropriate continuing education has a motivating effect. In this way, you strengthen employee loyalty in your company.
If you are a human resources developer or a company representative, please contact us - we will advise you on your options in the B2B sector.