Online applications via myCampus for study programmes of the Professional School
From April 1st, 2023, all newly starting application accesses will be organized via Leuphana's new central campus management system myCampus. Instructions and explanatory videos on myCampus can be found here.
On this page, however, we would like to give you a few additional tips specifically for your application for a study program at Leuphana Professional School to help you get started with the application process in the central system.
Instructions for the application process
Application in two steps - registration and application
Basically, the application process consists of two steps: In the first step, you create an applicant account for yourself by registering. Then you continue with the actual application.
On the first page of the application window, you must first select the semester of your intended start date. Most Professional School offerings admit annually. This means, for example, that you can only apply in April of one year for a start in April of the following year.
In addition, there are degree programmes whose kick-off events take place before the official start of a summer semester (in April) or a winter semester (in October). In this case, the semester after this kick-off must still be selected.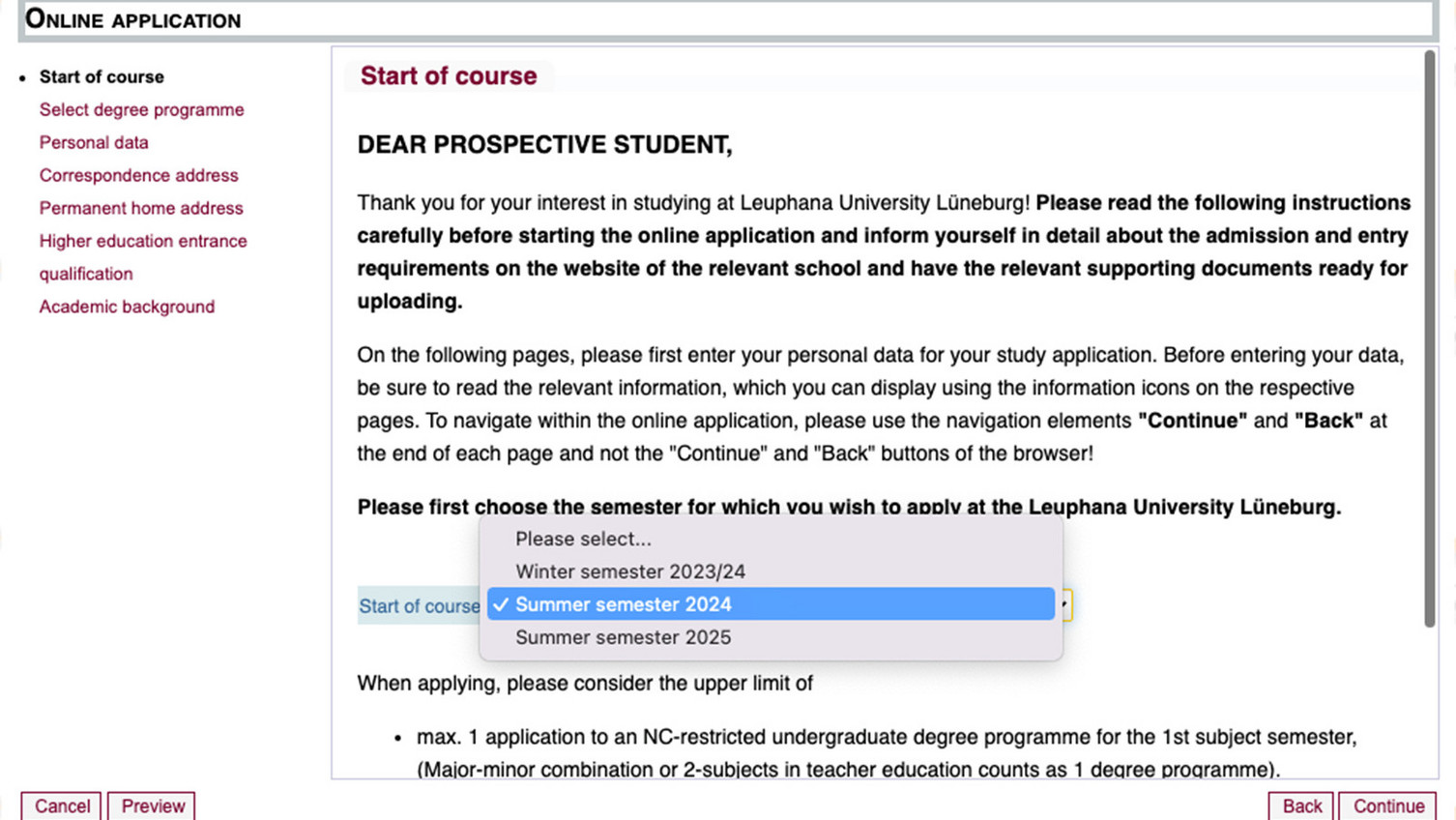 Selection of a study programme
Since applications for all other study programmes at Leuphana are also organized via myCampus, you must first select the programme for which you would like to apply. Under "Type of studies" you can choose between Bachelor, Master and other studies. "Other study" is the category under which the certificate programs of the Professional School can be found.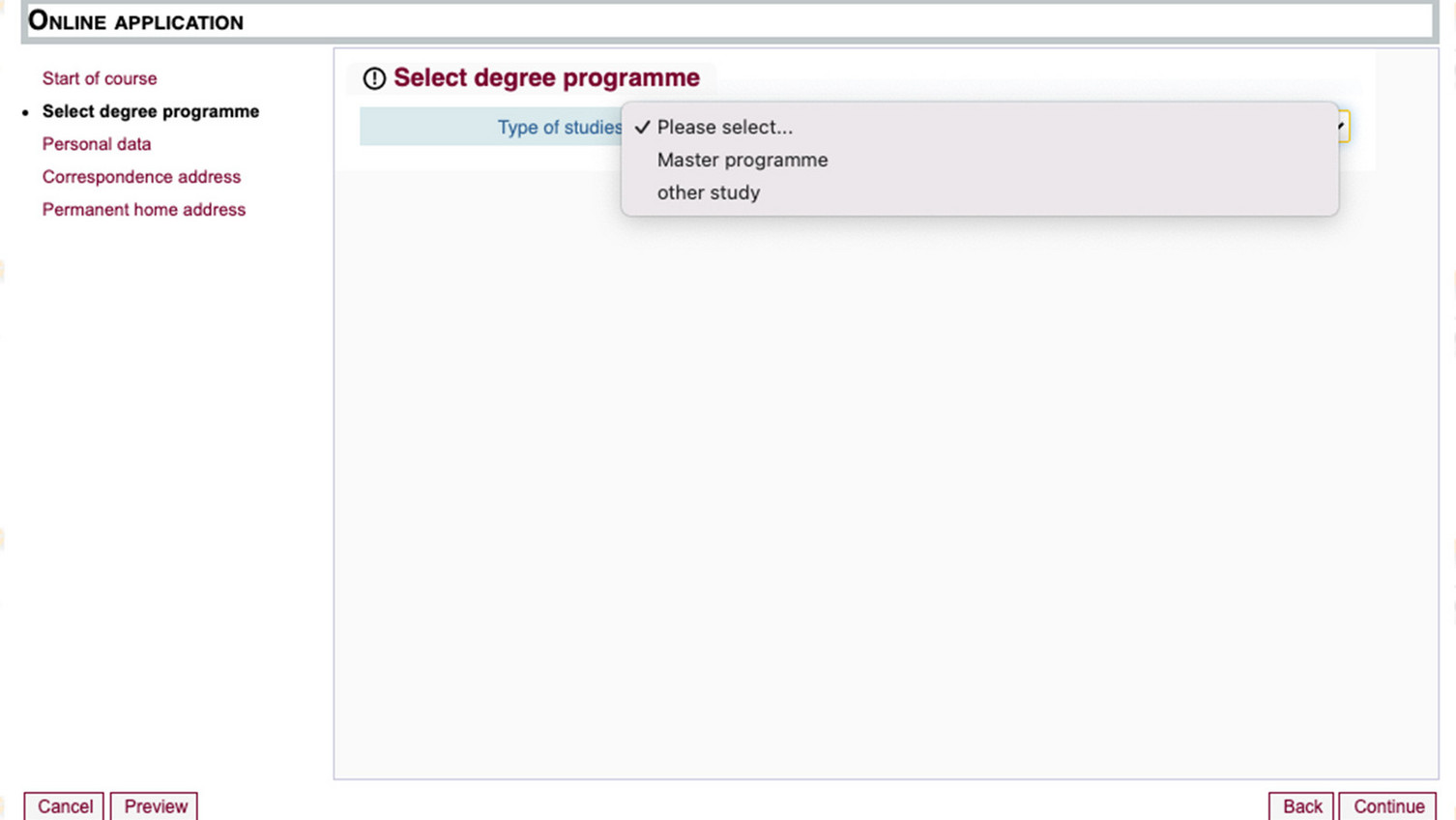 In a second step, you then select the degree objective. This refers to the type of academic degree you will achieve after successfully completing your studies. For example, a distinction is made between different master's degrees and different certificate degrees. If you are unsure, you can find the type of academic degree on the website of the study programme.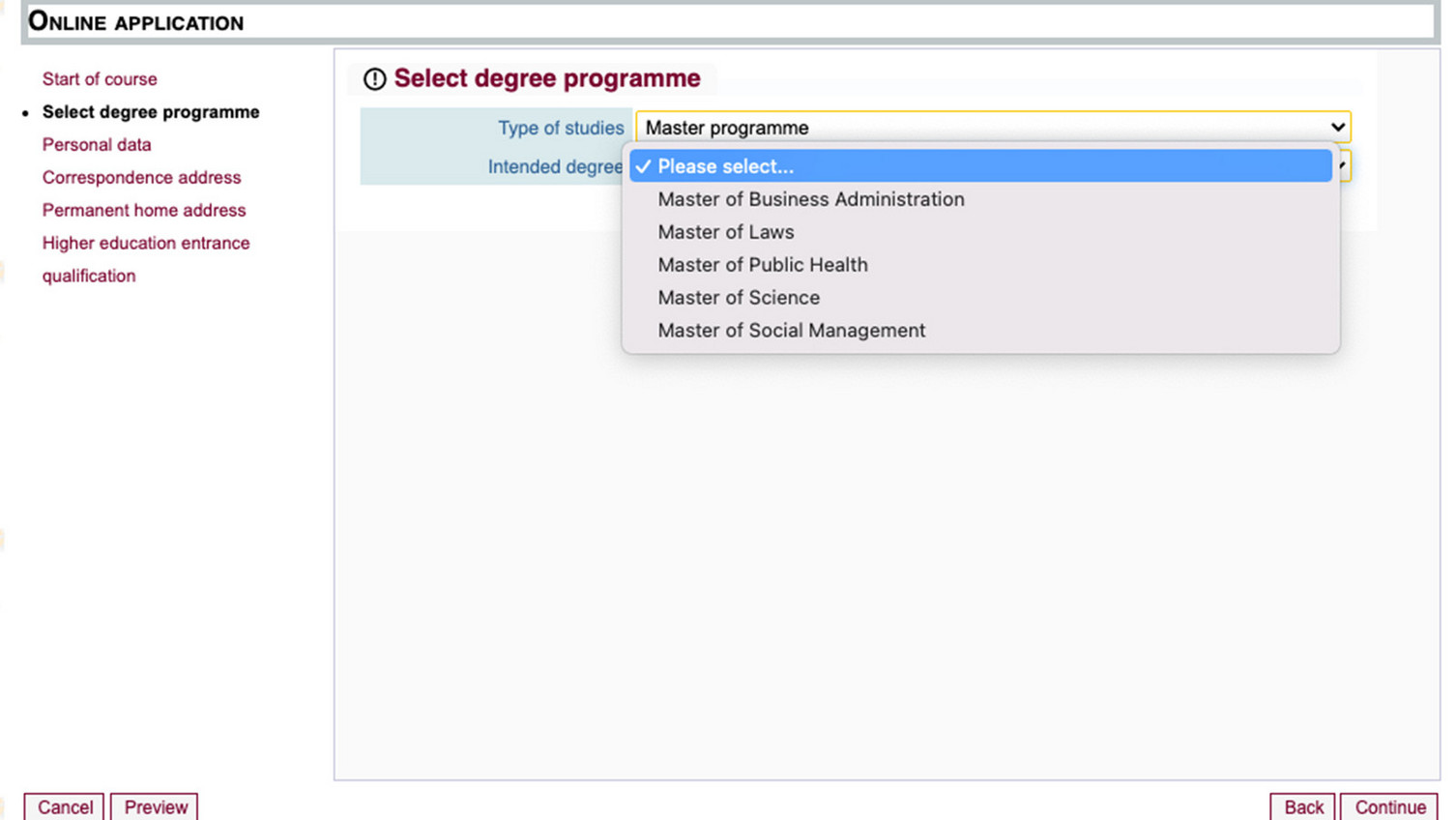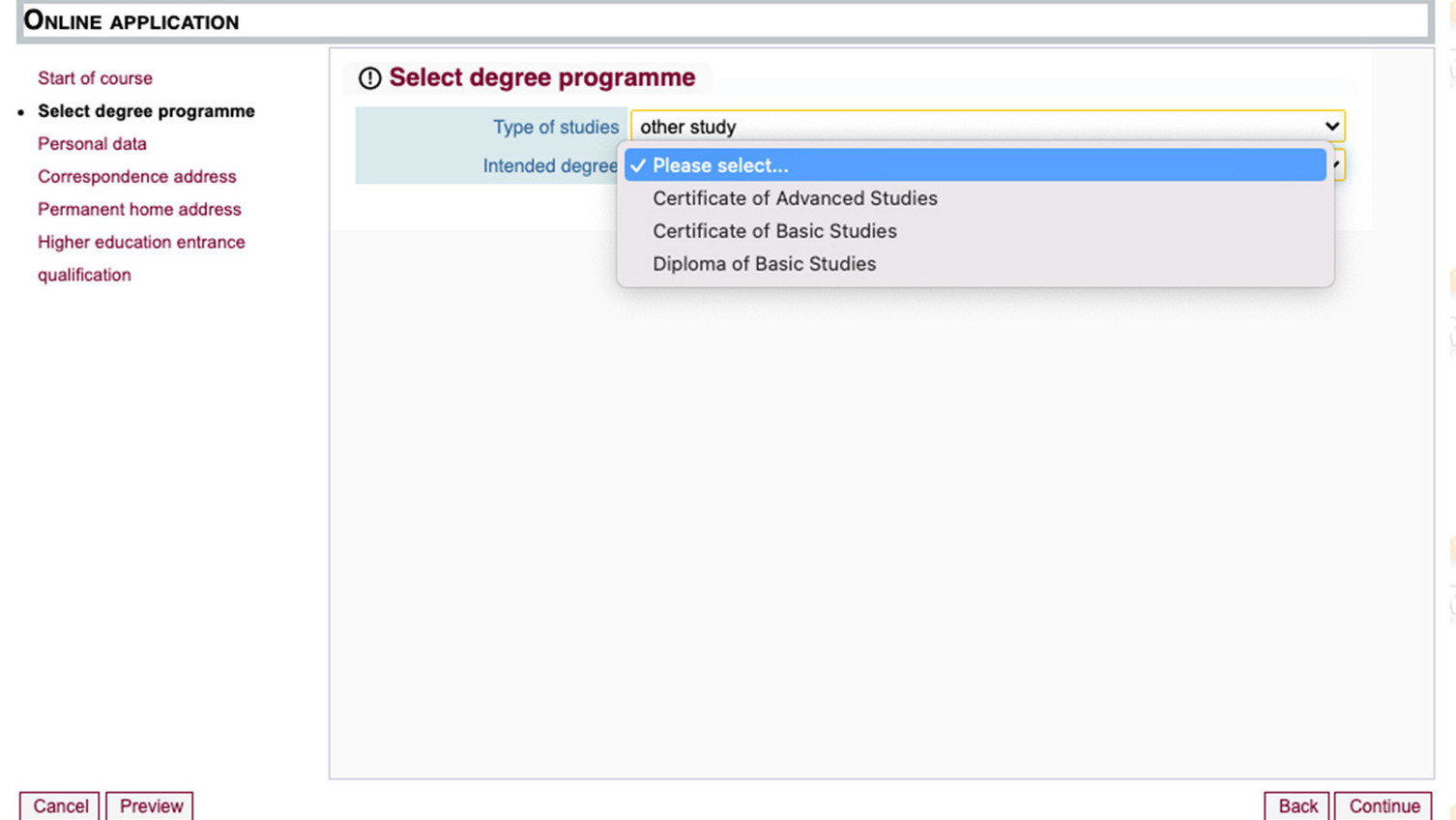 In the next step of the selection you choose your preferred degree programme.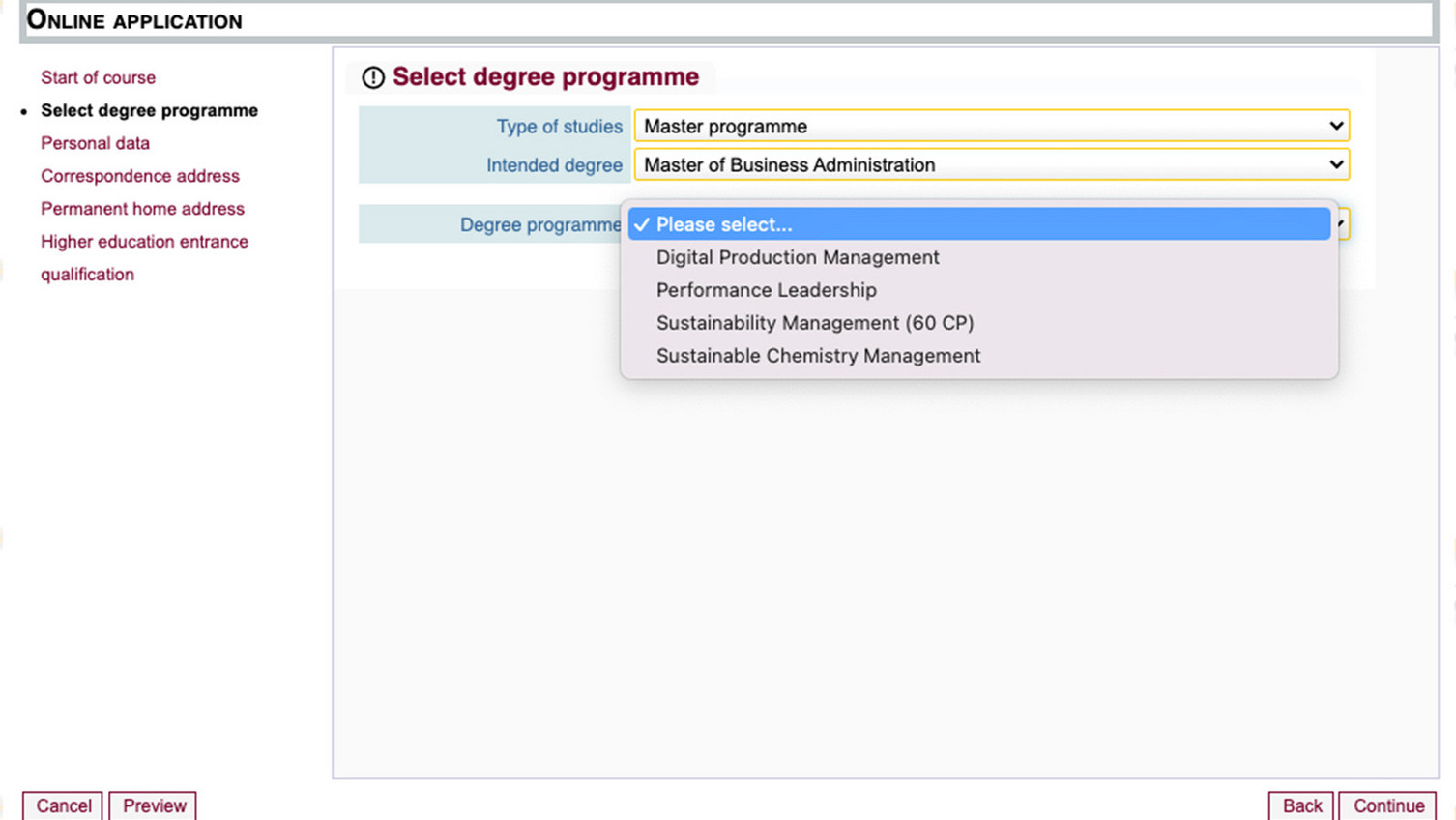 In the case of a master's or certificate program, you should select "Further training studies" under Form of studies. In the case of a bachelor's degree, you must select "First degree" or "Second degree" depending on your personal study experience.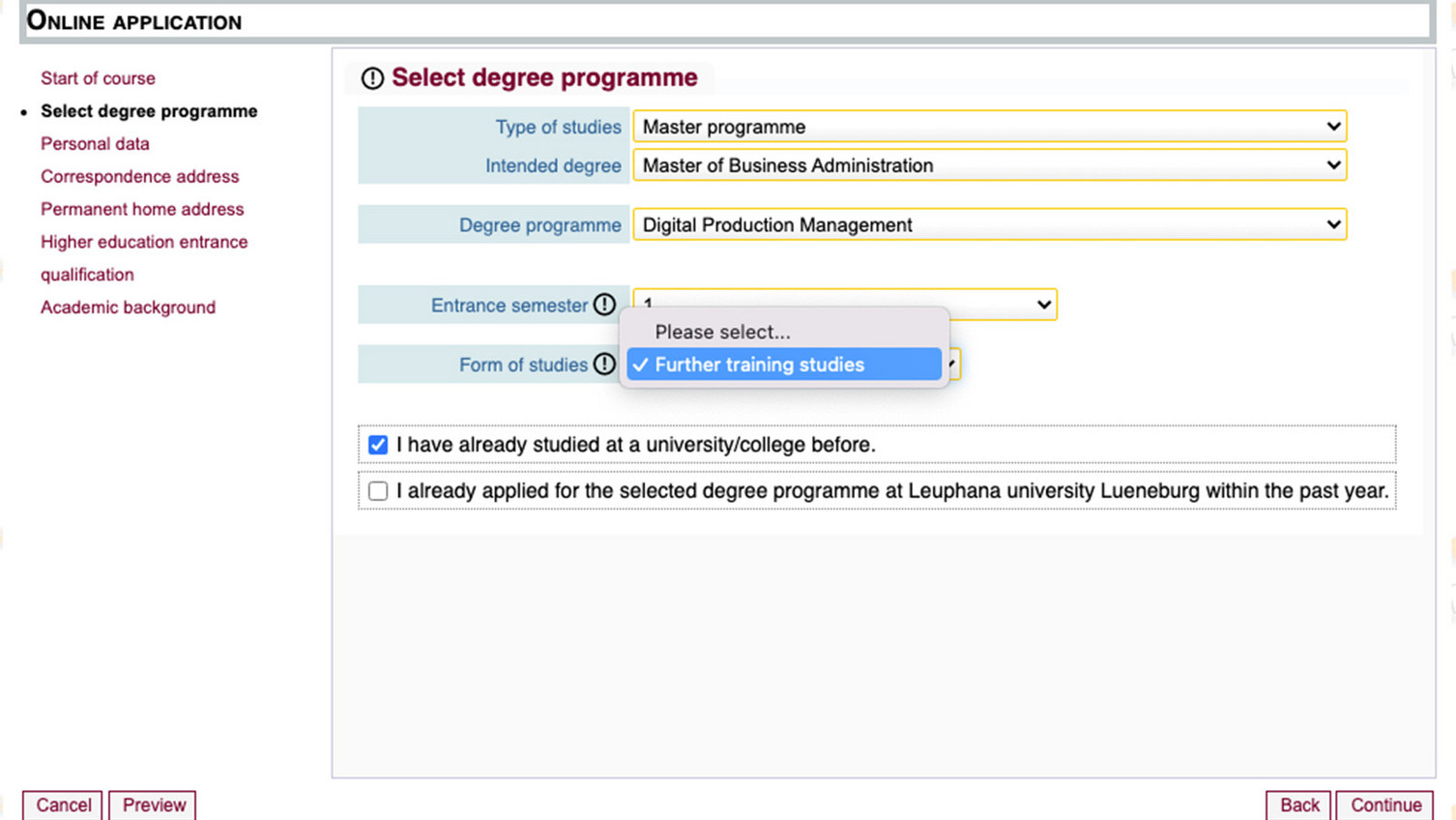 Upload evidence - multiple documents as one PDF file, if necessary
In the further course of the application, you must provide information about yourself, your university entrance qualification, and your study and work experience. Depending on the courses offered, you will also need to upload various supporting documents. These must all be uploaded in PDF format.
In some places, you may want to upload multiple documents for proof of an entrance requirement. In this case, you should combine them into one PDF beforehand. You can use various free programs for this purpose, which you can find via a simple Internet search.