Business Administration for working professionals
Management – economics – corporate management
The programme is offered in the German language and is thus directed at prospective students with a good command of German. The programme's German-language web pages provide detailed information needed on the content of the course and application procedures.
Economics expertise is in demand in businesses of all sizes and in all sectors. The professional Business Administration Bachelor at the Leuphana University Lüneburg Professional School allows you to improve your long-term career prospects whilst continuing in your job. This 7-semester programme prepares you for management roles in numerous fields and provides an internationally recognised academic qualification that will open up the next stage of your business career.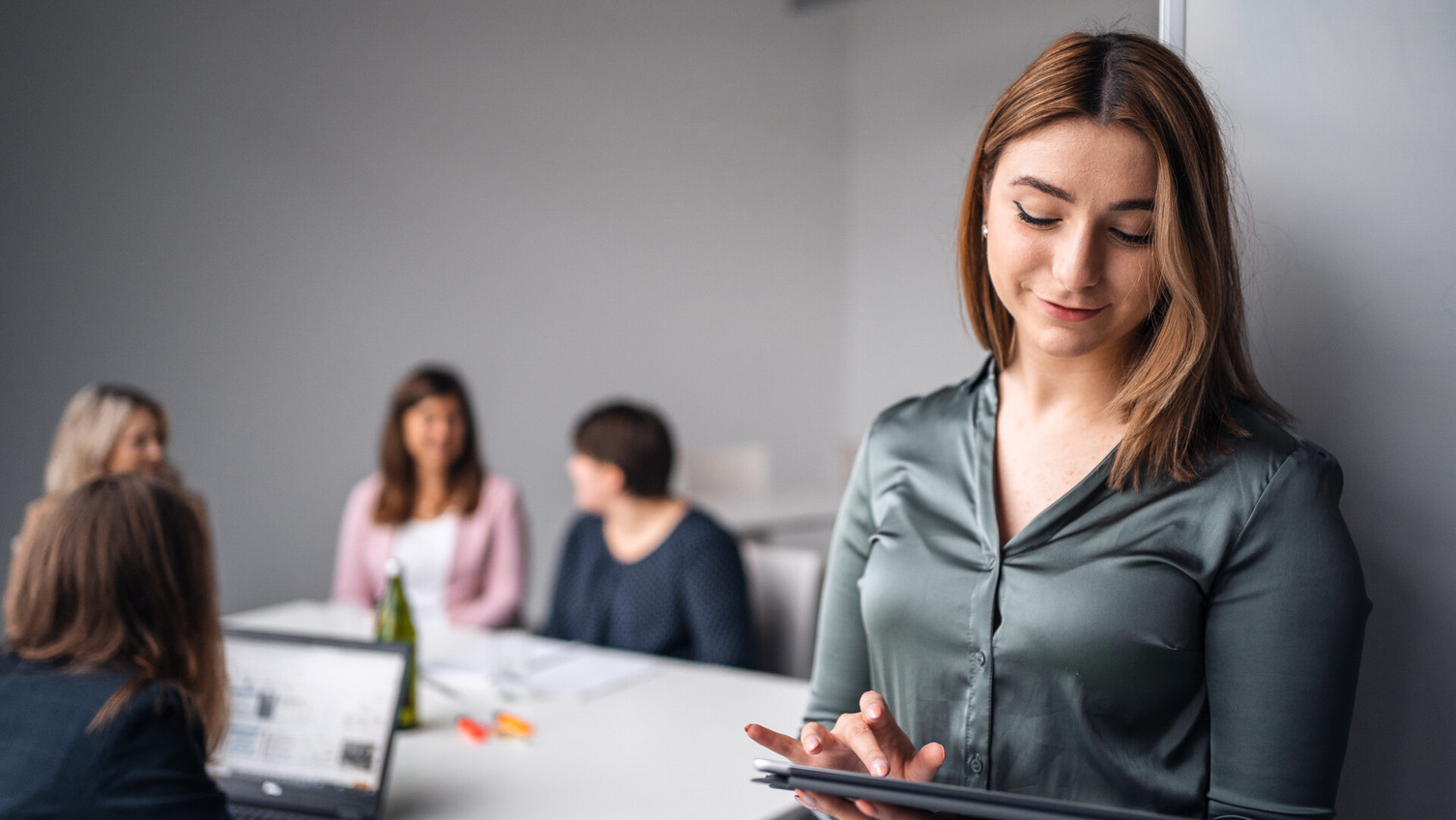 A comprehensive qualification for business and management
Commercial expertise is needed everywhere – in industry, SMEs, the retail and finance segments, major corporations and indeed social and non-commercial institutions. Across all sectors and fields, there is a demand for business graduates who can secure the long-term success of their companies through sustainable and responsible management.
Students on the professional Business Administration Bachelor will gain an in-depth knowledge of business administration and related fields and can select their own individual specialisation with one of three advanced specialist modules:
Digital Marketing
Human Resource Management
Innovation Management
The areas covered on the professional Business Administration Bachelor include:
Accounting
Management accounting
Marketing
Investment and finance
Corporate management
Human resources
Logistics
Microeconomics and macroeconomics
The programme also incorporates aspects of related disciplines such as corporate law and empirical research. At the same time, your professional business administration degree is also geared to business practice: as part of the project work element, you will undertake group and individual projects during your degree, enabling you to apply what you have learned in practice.
As well as developing your specialist expertise, you will also hone classic entrepreneurship and management techniques such as negotiation skills, self-management, presentation skills, mediation skills, public speaking, discussion and design and visual thinking. One of the focuses of the supplementary interdisciplinary modules is also leadership competencies.
Admission requirements and Application
At whom is the professional Business Administration Bachelor aimed?
The professional Business Administration Bachelor is aimed at prospective students who have successfully completed their initial (commercial) training (in an occupation recognised in Germany as an Ausbildungsberuf [profession requiring formal training]) and now wish to develop their academic profile to further their career.
Admission requirements
A general or subject-specific university entrance qualification
Successful completion of a three-year vocational commercial training programme (or a vocational qualification that is at least equivalent) and at least one year's (relevant) professional experience
A job or equivalent occupation (at least half a full-time equivalent)
Candidates may also be accepted onto the professional programme without an Abitur [A-Level equivalent] (or Meisterprüfung [master tradesperson/craftsperson qualification]) if they have three years' relevant professional experience as well as having completed three-year commercial training.
Study for a Business Administration Bachelor at weekends
Students on the professional Business Administration Bachelor programme attend classes in Lüneburg every 4 to 6 weeks (from c. 15:30 to 20:00 on the Friday and from around 9:00 to 17:30 on the Saturday). In between the face-to-face blocks, you prepare and review topics in private study using our e-learning platform and your notes. The professional Business Administration Bachelor team provides support throughout these private study phases.
Degree: Bachelor of Arts (B.A.)
Credit Points: 180
Length of study: 7 terms extra-occupational
Language: German
Study Places: 40
Start Date: in October
Application deadline: July 31
Fees: Costs depending on the choice of focus from 14,960 euros tuition fees in total plus approx. 210 euros semester fee per semester, instalment payments possible
Programme Director: Prof. Dr. Jochen Weihe