Professional Master in Sustainable Chemistry (M.Sc.)
Chemistry - Sustainability - Sustainable Development
Launched in March 2020, the professional Masters programme M.Sc. Sustainable Chemistry provides expert interdisciplinary training in sustainable chemistry. Our unique curriculum teaches – from the molecular level to global product flows, sustainability assessment and alternative business models for chemical products – how to understand and apply chemistry in the context of sustainability.
Chemistry is the key enabling science for the products we use in our everyday life. Every sector of our society, from agriculture, healthcare, mobility, energy to the digital sector has been and is being shaped by chemical innovations. While substantially contributing to our health and wellbeing, chemistry plays an important role in facing today's challenges of resource depletion, climate change and pollution as well as for securing a sustainable development of our societies.
Degree: Master of Science (M.Sc.)
Credit Points: 90
Length of Study: 4 semesters
Language: English
Study Places: 25
Start Date: in March, flexible entry opportunities all year round
Application Deadline: December 10th
Costs: 19,000 € total plus the current term contribution of 210 € per term, instalment payments possible
Programme Director: Prof. Dr. Klaus Kümmerer
Content: Innovative Interdisciplinary Masters in Sustainable Chemistry
The innovative Masters programme M.Sc. Sustainable Chemistry teaches professionals with a background in chemistry to understand the relevance and opportunities of chemistry in the context of sustainability. This first of its kind interdisciplinary programme conveys a broad understanding of sustainable chemistry ranging from the molecular level of chemical products to global material and product flows, alternative business models, tools for assessing sustainability, international regulations and strategies for initiating and leading change towards sustainability. Extending much beyond the lens of green chemistry, the curriculum delivers uniquely novel perspectives on how chemistry can and must contribute to sustainable development and the Sustainable Development Goals of the Agenda 2030.
isc3 and Leuphana Professional School: Partnership
The M.Sc. Sustainable Chemistry is developed at the Institute of Sustainable and Environmental Chemistry (ISEC) of Leuphana University in cooperation with the International Sustainable Chemistry Collaborative Centre (ISC3) (www.isc3.org). The ISC3 was established in 2017 by the German Federal Ministry for the Environment, Nature Conservation, and Nuclear Safety (BMU). It is an independent, international institution that contributes the international transformation towards Sustainable Chemistry in the context of the UN Agenda 2030 and the Strategic Approach to International Chemicals Management (SAICM). An important aim of the centre is to support international implementation of education and capacity development for Sustainable Chemistry. It's Research & Education Hub, which is located at Leuphana's ISEC, screens, develops and offers such programs while also conducting research projects in Sustainable Chemistry. The M.Sc. Sustainable Chemistry offered at Leuphana Professional School is a first major milestone for the educational activities of the ISC3.
"The M.Sc. Sustainable Chemistry offered by Leuphana is a vanguard initiative that will provide those attending the course with a unique opportunity to learn about green technologies and beyond for a challenging world. "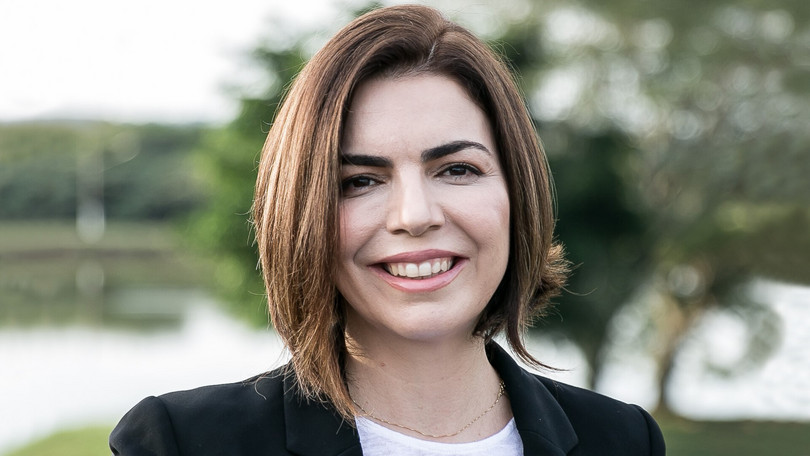 ©privat
"I welcome this new course on Sustainable Chemistry. An understanding of sustainability and its vital role in the future chemical industry is essential to the training of the modern chemist. "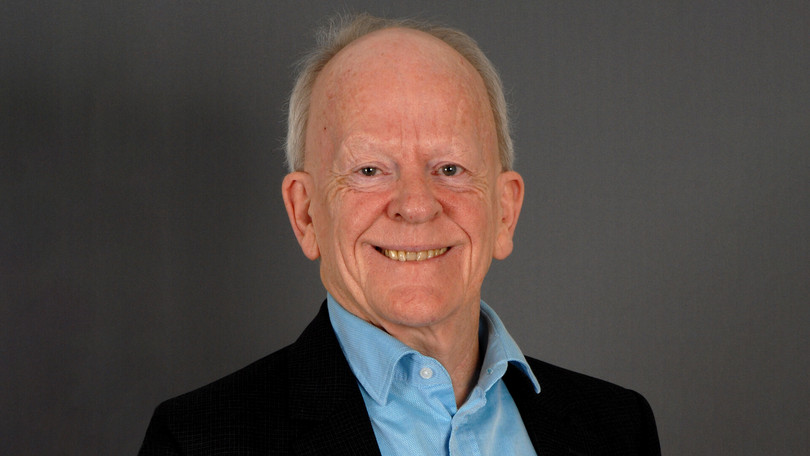 ©privat
"For me, learnings from the Sustainable Chemistry Masters Program are like an asset that will keep growing as I explore further on the relevance of sustainability in my professional domain."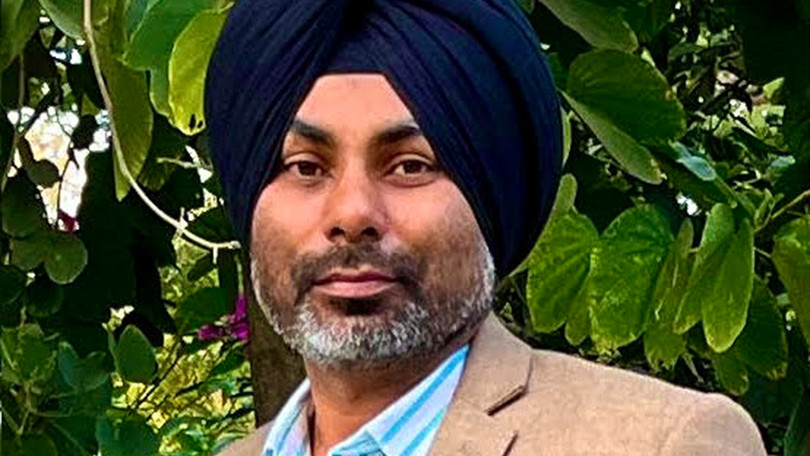 ©privat
Unique qualifications for new career opportunities
Innovations in chemistry often lay the foundations for innovations in other areas. In sustainability in particular, chemistry can play a key role in halting climate change and ensuring sustainable development. Experts with interdisciplinary training at the interface of chemistry and sustainability thus have a wide range of career options open to them – in research, in institutions, at public authorities and businesses, and in similar fields.
Admission requirements and application
Who is the professional Masters programme M.Sc. Sustainable Chemistry aimed at?
The programme is aimed at highly motivated professionals with a degree (B.Sc. or M.Sc.) in chemistry, chemical, bio- and environmental engineering, pharmacy, biochemistry or related fields and at least one year of relevant work experience who wish to integrate expertise in sustainability into their professional portfolio. As graduate of the programme you will be uniquely qualified to meet an increasing demand for professionals with composite training in chemistry and sustainability in a variety of sectors. Vocational fields include, but are not limited to, science, (international) authorities, industries, environmental organizations or sustainability consultancies.
In case of a CP delta, extracurricular credit points acquired in a chemistry-related context can be credited to reach the score of 300 CP required to earn the M.Sc.
Successful completion of the Masters programme entitles to the pursuit of a PhD.
How does the application process work?
Applications for the Sustainable Chemistry Masters can be submitted online at any time up to December 10th each year. Our online application system allows you to complete your application simply and easily online and upload any accompanying documents. You can also save your draft application for completion later. Once the deadline has passed, all documents are reviewed and the admissions process starts.
For more information on admissions requirements, necessary documents and the admissions process, please see the Application page.
Course of study: Earn a Master of Science degree online
The Masters in Sustainable Chemistry is aimed at international students. Most of the curriculum is delivered by online learning. In addition, three classroom sessions are held on the Campus of Leuphana University. During these onsite sessions, there will be lectures, seminars and laboratory classes, and students will be actively involved in presenting and discussing learning outcomes. The sessions take place at the beginning of the programme, between the first and second semester and at the end.
For the study start in 2024:
Start date: March 11, 2024
Welcoming Ceremony: tba, also open for prospective students
First onsite session: March 11 to 15, 2024
Second onsite session: July 2024
Visa required (if applicable): Tourist visa
Please note: In order to allow for sufficient time for visa applications to be processed, please arrange an appointment at your embassy as soon as possible. Appointments should ideally be scheduled around the beginning of February.
Why are tuition fees charged for the professional Sustainable Chemistry Masters?
Unlike for standard full-time or part-time Masters programmes taken at university, fees are payable for continuing education programmes such as the Sustainable Chemistry Masters. This is because the entire course has to be funded from fees as the state does not subsidise such programmes.
What are the fees for the Sustainable Chemistry Masters?
The fees for the professional Sustainable Chemistry Masters are 19.000 euros. A semester contribution, currently around 210 euros, is also charged each semester. Instalment payments possible.
A range of funding options are available for professional programmes. Which ones are open to you will depend on your individual circumstances. We have put together a list of funding options for you on our website. You can also use our financial advisory service.
Great reasons to choose the Sustainable Chemistry Masters
Ideal for working professionals: only 3 block seminars in total – Master of Science in just 4 semesters – Pioneering qualification – Small groups and individual support – Free and expert advice
Resources and events for prospective students
Are you considering a professional Masters in sustainable chemistry and would like to find out more? Why not take advantage of our wide range of information and advisory events and services: