Continuing education in chemistry: Flexible entry
Flexible entry options into the Master: Continuing Education Chemistry
Are you interested in Sustainable Chemistry or do you want to get a taste of the Master's programme in Sustainable Chemistry without completing the entire programme? Or do you want to individually design your course of study in the Master's programme, complete individual modules in advance and thus reduce your workload during the actual study period? Then take advantage of our flexible entry options for your further education in chemistry.
Within the framework of a certificate programme, you can take selected focal points from the M.Sc. programme and thus benefit from compact continuing education in chemistry, while at the same time testing the part-time Master's programme for yourself. Or you can book individual modules from the M.Sc. as part of the modular study programme and thus acquire credit points that you can later have credited to the M.Sc. programme or, if required, to other degree programmes.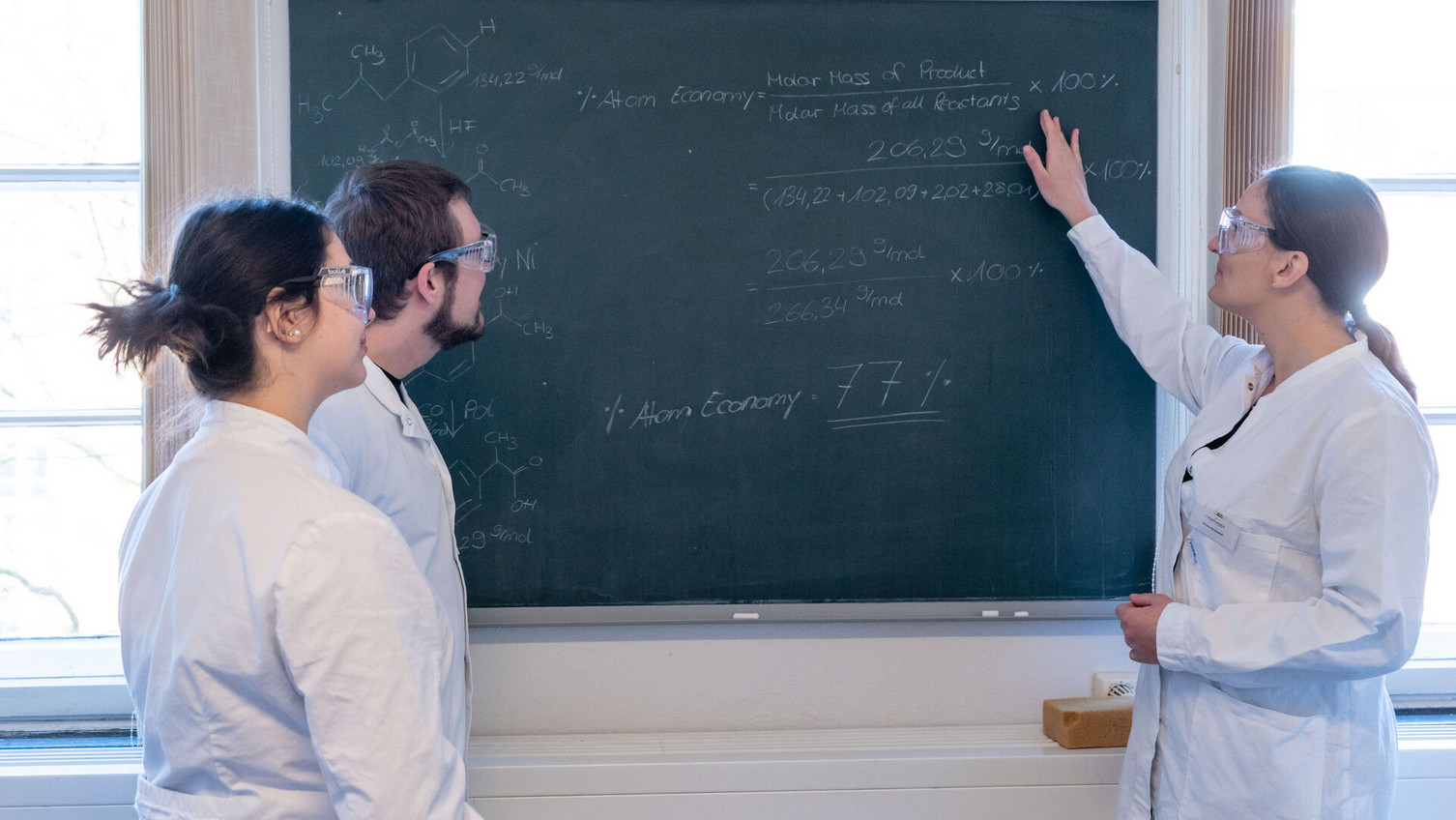 3 variants for your entry into further education in chemistry
Good reasons for flexible entry
Credit: The study achievements from Sustainable Chemistry modules will be credited to you when you take up the complete M.Sc., which gives you freedom in the actual study time
Evidence of your qualification: For each module or certificate, you will receive separate certificates of achievement, which you can use to certify your acquired qualifications to your employer or in application processes
Don't wait for the next Master's programme to start and continue your education in chemistry now: This way, you can use the know-how you have gained for your job and career development right away
You will benefit from the exchange with students and lecturers of the Master Sustainable Chemistry from all over the world and get to know the teaching and learning conditions on site
If you do not yet have the necessary professional experience, our flexible entry options allow you to complete modules while you continue to gain professional experience in parallel
Do you have questions about your flexible entry options for continuing education in chemistry? We will be happy to advise you in a personal consultation.