Continuing education as an auditing student: Welcome to the open lecture hall!
Study without being a student? That is possible at Leuphana University of Lüneburg as a guest auditor. The Open Lecture Hall is a portal for all those who are interested in further academic education. Anyone can become a guest auditor, regardless of previous education or school-leaving qualification. There are no admission requirements. As a guest, you will take part in events from the university's regular range of courses and thus have the opportunity for intergenerational professional exchange and to make new contacts.
At a glance: Advantages for Auditing Students
Wide range of courses to choose from
No admission requirements
Interdisciplinary continuing education
Learning with young people and peers
Please note that the registration deadline for the 2023 summer semester has passed. The new course catalogue and access to the application portal for the 2023/24 winter semester will be available on this page by September.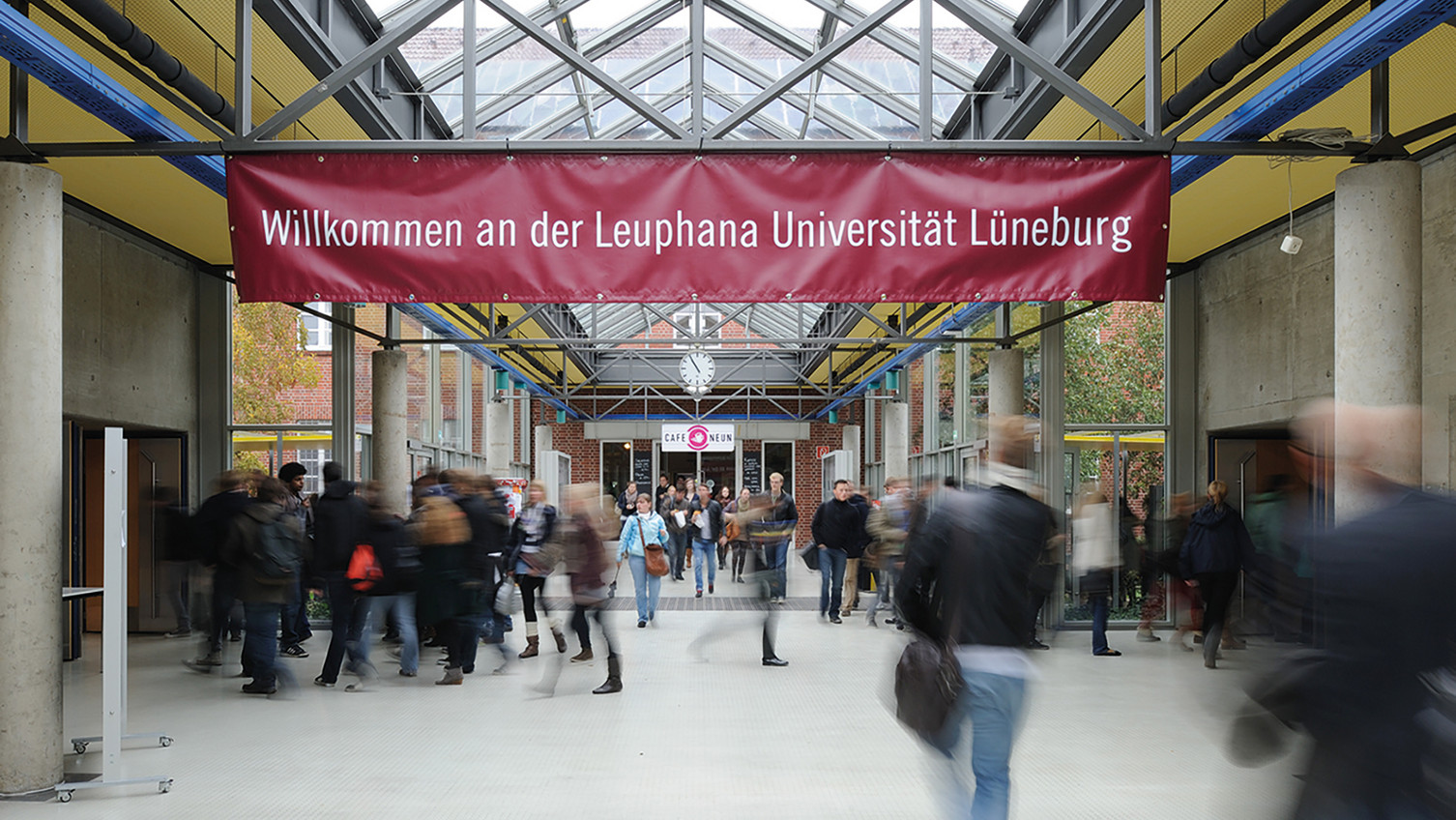 How to become a guest auditor
Use our online portal for registration
About four weeks before the semester begins, we open our online portal for registration for the guest auditor programme. There you can register for the courses you have chosen from our course catalogue. The application form is only available in German, but we have prepared a translation as a PDF to make it easier for you to fill in the form. When you fill out the online form, an application for admission is created, which you send by post to the Infoportal of the Student Services (you can find the address on the application form). You will then be informed of your admission by e-mail and will receive your guest auditor's licence after transferring your guest auditor fee.
Guest auditor fee - pay once, participate the whole semester
The costs for your participation in the guest auditor programme depend on the number of semester hours per week you take.
The fee for up to 4 semester hours per week (SWS) is 102.00 euros per semester. If you wish to take more than 4 SWS, you will pay a fee of 153.00 euros per semester.
Do you need more information?
Are you interested in guest auditor studies at Leuphana University and still have questions? Then take advantage of our information and advice service:
FAQs: Frequently asked questions about guest auditor studies are answered in our FAQs.
Telephone consultation: We regularly offer telephone consultation for interested guest students. The exact times can be found at the bottom of this page.
Course Catalogue for Guest Auditors
The course catalogue (German: "Gasthörerverzeichnis") is only available in German, but the contents of the courses held in English are also described in English.
It is possible to take exams as a guest student. Please have your lecturer confirm in writing that you are allowed to take the exam using the form below ("Antrag Prüfungsleistung", only available in German). The registration deadline for exams is May 15 in the summer semester and November 15 in the winter semester.
Consultation possibilties
If you have any questions about the guest auditor programme, please send an e-mail to offener-hoersaal@leuphana.de or call during office hours to
Lina Lohmann
Universitätsallee 1, C40.121
21335 Lüneburg
Fon +49.4131.677-2964

Office hours by telephone
Tuesdays: 11:30 - 13:00
Wednesdays: 15:30 - 17:00
Thursdays. 11:30 - 13:00
If you have any questions about registration, please contact the Infoportal by phone or e-mail:
Fon +49.4131.677-2277
Fax +49.4131.677-2266
infoportal@leuphana.de