Leuphana MBA Live: MBA Knowledge To Go
The Leuphana MBA Live series
In our future, the management of organisations will have to face more and more questions and will be subject to rapidly evolving framework conditions. How can organisations face the questions of the future? Which developments will play a special role? Which future changes should we be aware of today?
The Professional School's online event series "Leuphana MBA Live!" revolved around these and other questions. The event series took place twice a year and included exciting lectures and discussions on current topics in management.
The events were free of charge and were aimed at all interested parties from business and society. Our programme leaders and developers met and gained new impressions of topics from production, digitalisation, leadership and sustainability.
Last date: 11 May 2022, 6 pm Managing Sustainability - Circular Economy.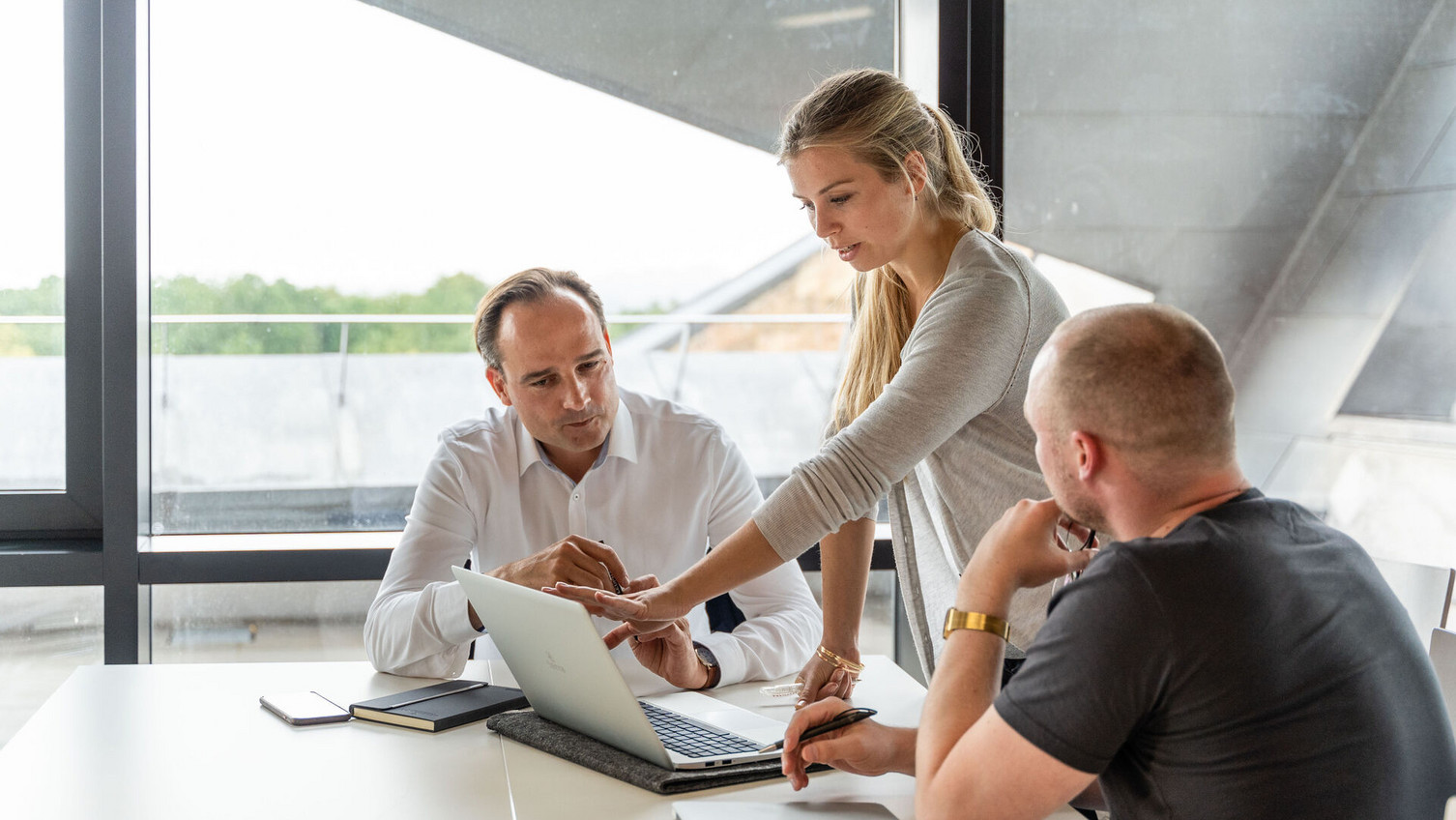 Managing Sustainability - Circular Economy
The last event took place on Wednesday, 11 May 2022, from 6 to 7.30 pm. The event was in English.
3 times exciting input around the topic "Managing Sustainability - Circular Economy" followed by a discussion
With our current way of farming, producing and consuming, we are accelerating climate change and the loss of biodiversity. But how can our throwaway economy be changed to a circular economy? What does this mean for the management practice of companies? Establishing economic cycles with as little loss of resources as possible is a major challenge: according to the Federal Statistical Office, around 400 million tonnes of waste are produced each year in Germany alone, and only a fraction of the products can be reused or recycled. Thinking about recycling from start to finish - starting with product design, in supply chains and at the end of the product's useful life - is an urgent task for companies, not least because of the political pressure to act as a result of the EU Commission's Circular Economy Action Plan: according to this plan, only recyclable products may be brought onto the market as early as 2030. The current crises also show how important sustainable supply chains and resource-conserving production patterns are and how difficult it is to implement them in corporate practice.
How should global supply chains be designed for a circular economy? To what extent can modularisation enable circularity? Why is "green chemistry" not enough? And what does circular economy mean for management practice in companies?
The three part-time MBA programmes Sustainable Chemistry Management, Sustainability Management and Digital Production Management presented keynote speeches highlighting the topic from different academic perspectives and looking at the implications for management practice. Participants gained insights into a current topic, have the opportunity to exchange and network with the speakers and other participants, and also get to know the three MBA programmes better.
Circular economy in the context of global supply chains
Kathrin Julia Kramer, M.Sc.,is a research assistant and PhD student in the field of production management at the Institute for Product and Process Innovation (PPI) at Leuphana University of Lüneburg since December 2019. Previously, she worked at a financing company with a focus on renewable energy investment and completed her Master in Industrial Engineering (M.Sc.) at Leuphana University of Lüneburg. Her research focuses on the application-oriented use of artificial intelligence methods in the context of supply chain management and production planning and control.
Circular economy through modularisation
Clara Amend, M.Sc., is a research associate and doctoral candidate at the Centre for Sustainability Management (CSM) at the Leuphana University of Lüneburg. Her research´s focus lies on sustainability management with a particular emphasis on circular business models for modular product designs as well as consumer behavior and recovery strategies of modular smartphones. She currently manages the Innovation Network for Sustainable Smartphones (INaS).
Circular economy and Sustainability
Prof. Dr. Klaus Kümmerer, Head of the Institute for Environmental Chemistry, has been Professor of Sustainable Chemistry and Material Resources at Leuphana University Lüneburg since 2010. His main research and teaching interests are focused on Sustainable Chemistry, Sustainable Pharmacy, Material Resources, Aquatic Environmental Chemistry, and Time in Ecology and Sustainability. Recently, he became a member of the European Commission's High Level Roundtable on Chemicals Strategy for Sustainability (CSS) and Sustainable Substitution by Design. At the Professional School, he is responsible for the two degree programmes Master Sustainable Chemistry and MBA Sustainable Chemistry Management.
The MBA Digital Production Management shows the potential of digitalised production and supply chains and imparts a broad spectrum of practical expertise that is crucial for the management of modern production companies against the backdrop of megatrends such as globalisation, digitalisation or sustainability.
The MBA Sustainability Management provides comprehensive training in achieving sustainability in business practice. The world's first green MBA has been providing students with the tools and knowledge they need for the future since 2003: expertise in CSR and sustainability management, innovation management, entrepreneurship, soft skills and a strong network.
The MBA Sustainable Chemistry Management teaches transformative and interdisciplinary management practices for sustainability along the entire life cycle of chemical products, from resources to end-of-life issues, to enable students to take an active role in transforming our socio-economy towards sustainability in line with the 2030 Agenda. The English-language MBA has been offered since 2022.