Construction Law & Management
Masters Programme: Construction Law & Construction Management
Construction Law - Construction Economics - Structural Engineering
The programme is offered in the German language and is thus directed at prospective students with a good command of German. The programme's German-language web pages provide detailed information needed on the content of the course and application procedures.
Since October 2012 the Professional School at Leuphana University of Lüneburg offers a professional Masters Programme in Construction Law and Construction Management. Thanks to an innovative teaching concept, for the first time the areas of construction law, construction economics and structural engineering have been combined and tailored to management practise.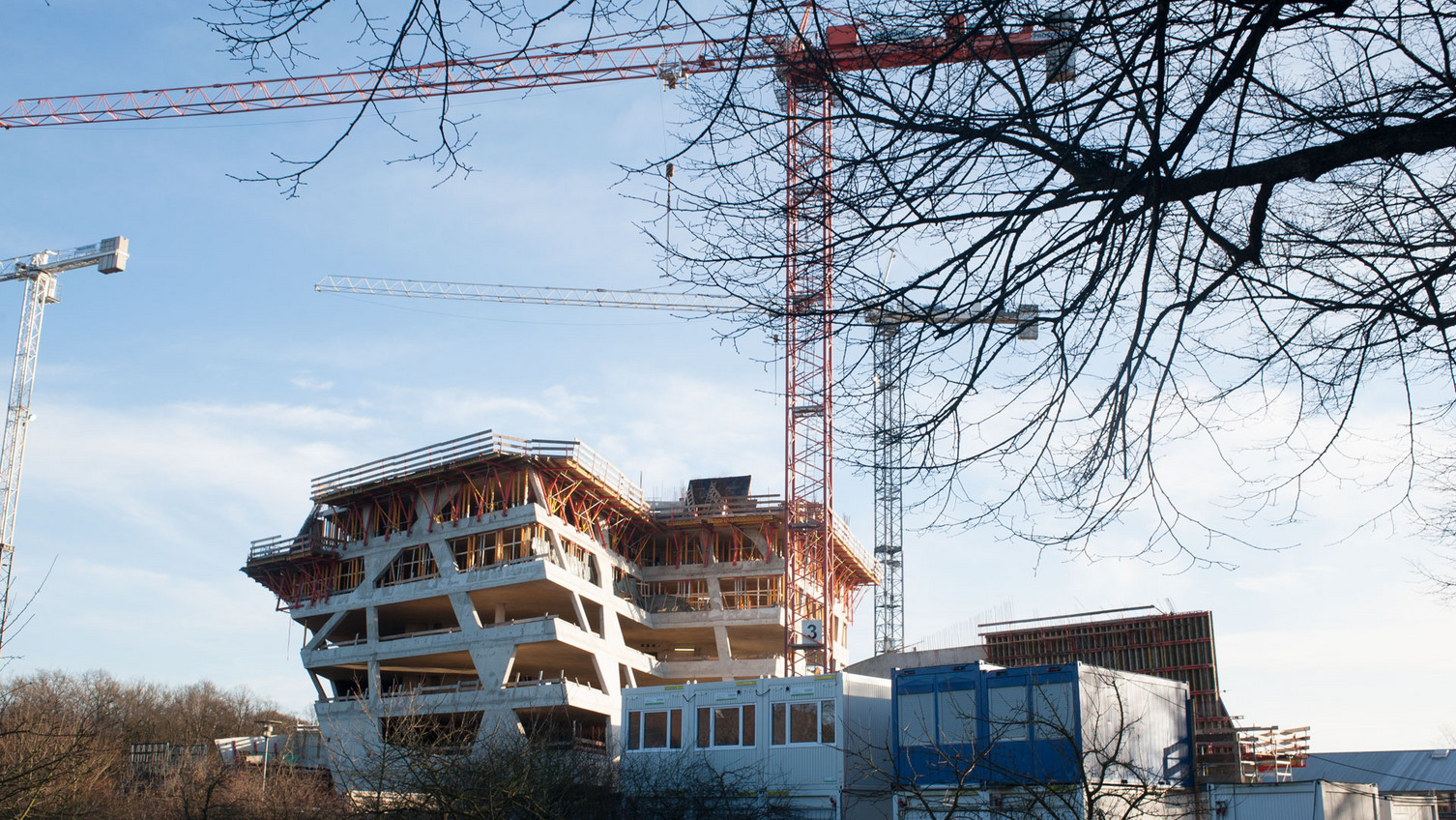 The increasing complexity of construction projects poses ever-higher demands on all of the stakeholders in the construction industry. Today's executives in particular must possess not only technical expertise but also a variety of management skills as well. An executive's key responsibilities include an ability to assess the distribution of risks in construction contracts under civil law, as well as the associated skills in change and contract management. By itself, the classic programme of instruction provided to civil engineers cannot meet these demands, as the training tends emphasise the more technical aspects of construction.Germany's first professional Master's Programme in Construction Law and Construction Management closes this gap in training by offering an interdisciplinary curriculum based on issues in construction law and construction management.
The course of study is offered in two variants (60 CP or 90 CP).
60 CP means 2 full semesters and 90 CP 3 full semesters
Offered in the context of extra-occupational education, the 60-CP variant is extended to a duration of 2 years' study and the 90-CP variant to a duration of 3 years' study
All of the modules available under the 60-CP variant are included in the 90-CP variant as well.
When pursuing the additional 30 CP, students in the 90-CP variant gain a deeper command of the content of the 60-CP variant and its practical application to complex situations.
The 90-CP variant entails 6 modules more than the 60-CP variant.
Your career opportunity: construction management and construction law, combined for the first time in a single course of study
Completing the Master's Programme will provide you with the qualification required to assume managerial responsibility in the construction industry at the interface among law, economics and technology.
You can provide an expert assessment of, and apply, complex issues in construction management and construction law
You have interdisciplinary training in technology, economics and civil construction law
You develop complex strategies and concepts that take neighbouring disciplines into account
Beyond this, you will gain specific skills in the areas of conflict management and negotiation.
You confidently negotiate acceptable, amicable solutions among different contracting parties
You have a distinct grasp of the relevant business ethics and can quickly put yourself in the position of different mentalities and working methods
Admission requirements and application
For whom is this programme in construction well-suited?
The extra-occupational Master's Programme in Construction Law and Construction Management is designed for university graduates in the construction field, e.g. civil engineers, architects, mechanical engineers, holders of business degrees, lawyers, industrial engineers and commercial lawyers, who wish to develop their management skills.

The programme is designed to permit you to remain employed parallel to your studies, and to earn your degree in six semesters without any loss of earnings. Members of programme coordination staff are available to assist you at all times, even outside of attendance periods. The Master of Arts from Leuphana University of Lüneburg is an internationally recognised university degree and offers the possibility of pursuing a doctoral degree. With the exception of the Master's Thesis, students can register for all of the modules individually as well.
Degree: Master of Arts (M.A.)
Credit Points: 2 variants (60 and 90 CP)
Length of Study: 4 or 6 terms extra-occupational
Language: German
Study Places: 25
Start Date: in October, start possible any time in current courses
Application Deadline: July 31
Costs: 15.700 Euro (60-CP-variant) or 19.800 Euro (90-CP-variant) plus the current term contribution of 210 Euro per term, instalment payments possible
Programme Director: Prof. Dr.-Ing. Ralf Schottke
This programme received external accreditation by the FIBAA.