Governance and Human Rights
Professional Master in Governance and Human Rights
Good Governance - Human Rights - Justice
The Masters Programme in Governance and Human Rights connects the theory of science with its practical application. In seven modules, the students will learn to analyze and understand legal and political theories of governance and international and regional human rights regimes and how they are interrelated. The students and scholars of the Master of Governance and Human Rights will design, plan, organize, and realize their own project addressing a practical challenge related to the field of governance and human rights.
Project-based learning is of central importance for the programme. The students will learn to conceptualize and contribute to social change and acquire the design and communication skills to adapt theoretical approaches to governance and human rights to their professional working environment, e.g. as part of corporate social responsibility (CSR) or sustainable development policies. They will be taught and supervised by outstanding and renowned international human rights academics, practitioners and experienced project coaches.
Why Governance and Human Rights?
The programme's focus is based on the premise that governance and human rights reciprocally reinforce one-another. Yet, the translation and integration of concepts and theories into practical strategies is largely missing in most applied projects or policies. Governance principles such as accountability, transparency and participation have to be linked to human rights norms and standards. Conversely, the realization and implementation of human rights depends on the adherence to governance principles. The programme further includes and reflects on the role of new governance actors in the fields influencing the realization of human rights, such as multinational companies, civil society and international organizations.
Please click on Curriculum for further information.
The Masters programme is recommended and listed as an official human rights training programme by the Human Rights Education Network of the UN Office of the High Commissioner for Human Rights. More information
"This Masters programme has a very international atmosphere. You have the opportunity to get to know different approaches and perspectives in the field of human rights and governance by exchanging first hand experiences from people all over the world."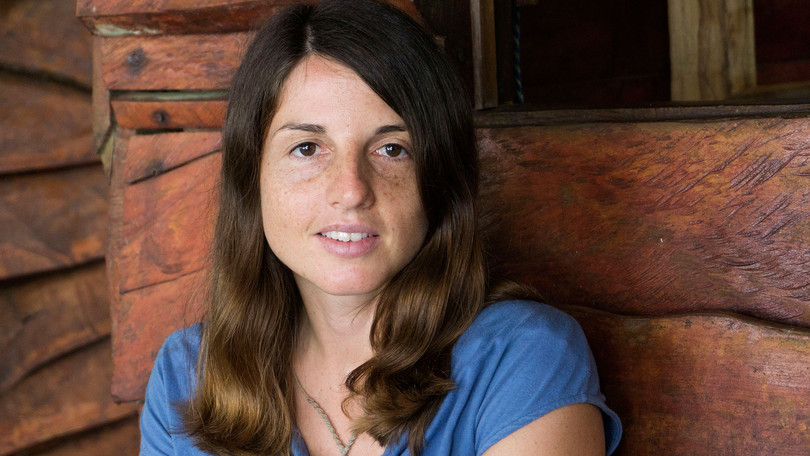 ©privat
"Over the past years I've become increasingly aware of the unacceptable living conditions and suffering that millions of people face on a daily basis. Women and girls particularly face tremendous issues that I want to help alleviate and raise awareness about."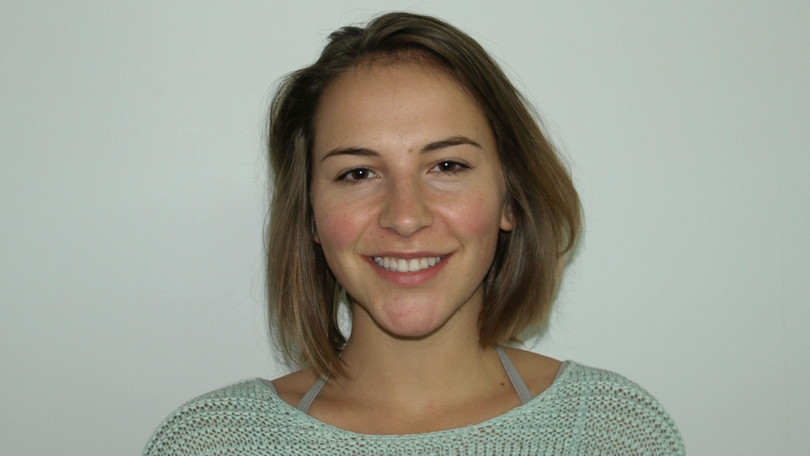 ©Leuphana
"The programme offers a one of a kind combination of theory and practice. Being able to study this exceptional subject while working lets me apply what I learn on the go and enables me to promote and protect human rights effectively."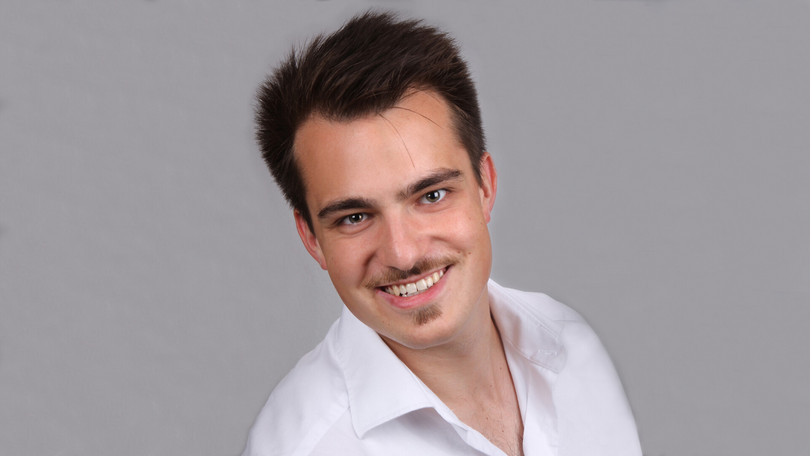 ©privat
The Masters programme teaches students how to use governance tools to protect human rights. There is a focus on practice that allows you to apply your new-found practical skills during the course. Graduates of this programme are experts in fundraising and project management, development aid and state-building, and are equipped for human rights roles in businesses, non-profit organisations and charitable institutions.
As graduates of the M.A. Governance and Human Rights, students will:
possess a comprehensive understanding of Governance principles and the means to critically examine them
be acquainted with the various of Human Rights principles, norms and standards
know how to apply Governance principles in order to promote Human Rights
be able to organize the work in for-profit businesses as well as in non-profit and non-governmental organizations, including issues such as funding, project management etc.
be prepared for the challenges associated with development aid and state building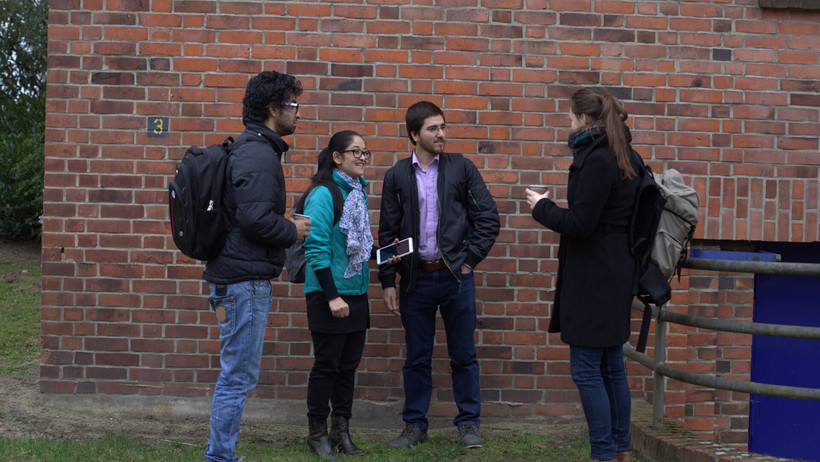 Admission requirements and application
Who are potential applicants?
This Masters programme in Governance and Human Rights has been developed for students and learners with professional experience or an interest in the area of development, politics, business, the non-profit sector or international organisations. Applicants have to hold at least a first university degree (e.g. Bachelor).
Classes are scheduled on ten days in a semester. You can complete the course assignments by working with study materials (books, lecture notes, distance-learning) before and after class. This enables an optimum combination of study-time and professional life.
Information about distance-learning you will find here.
Why are tuition fees charged for the professional Governance and Human Rights Masters?
Unlike for standard full-time or part-time Masters programmes taken at university, fees are payable for continuing education programmes such as the Governance and Human Rights Masters. This is because the entire course has to be funded from fees as the state does not subsidise such programmes.
What are the fees for the Governance and Human Rights Masters?
The fees for the professional Governance and Human Rights Masters are 9900 euros. A semester contribution, currently around 200 euros, is also charged each semester.
A range of funding options are available for professional programmes. Which ones are open to you will depend on your individual circumstances. We have put together a list of funding options for you on our website. You can also use our financial advisory service.
Degree: Master of Arts (M.A.)
Credit Points: 90
Length of Study: 4 terms extra-occupational
Language: English
Study Places: 25
Start Date: in September
Application Deadline: May 31
Costs: 9.900 Euro (total tuition cost), plus the current term contribution of 200 Euro per term
Programme Director: Prof. Dr. Alessandra Asteriti
Great reasons to choose the professional Governance and Human Rights Masters
Gain a Masters degree whilst working in just 4 semesters with only 3 block seminars and e-learning – The only programme of its kind globally – Exchange with fellow students from around the world – Global network – Small groups – Free and expert advice
Resources and events for prospective students
Are you con­side­ring a pro­fes­sio­nal Mas­ters Governance and Human Rights and would like to find out more? Why not take ad­van­ta­ge of our wide ran­ge of in­for­ma­ti­on and ad­vi­so­ry events and ser­vices:
Online information event: Find out more about the programme from the comfort of your home and get answers to your questions in our information Webinar If you have mis­sed our On­line-In­for­ma­ti­on-Event, you can have a look at the recording.
Information days: Twice a year, the Professional School information day showcases the Masters programmes for prospective students. Next information day: 26/27 June 2020 – find out more
Request material: We are happy to send you information material on request. Request material here
Individual consultation and application check: Many questions are best resolved in a personal consultation. To set up your appointment, please contact the programme coordinator, Jessie Jhon Mateo-Magkilat (gahr

@

leuphana.de, phone 04131.677-7925). The consultation is also an opportunity to have your application checked and ask any questions about the recognition of credits.
This programme received external accreditation by the FIBAA.