Stefan Ortiz Przychodzka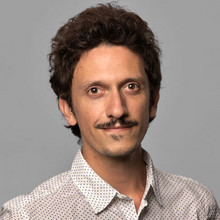 Vita
Since Feb. 2020 Research associate and PhD student,
Project: Biocultural diversity in farming landscapes of the global south (BioKultDiv). Leuphana University Lüneburg, Germany.
May 2016-Jan. 2020 Economic and socioecological consultant,
Food and Agriculture Organization, United Nations. Bogotá, Colombia.
Jan. 2014-Feb. 2016 and Feb.-Mar. 2017 Agroecosystems and socioecological resilience researcher,
Bogotá Botanical Garden. Bogotá, Colombia.
Aug.-Nov. 2013 Sustainable rural development consultant,
The Hummingbird Project/Navdanya, India.
Apr.-Feb. 2013 Research and policy assistant,
Oxfam International. Brussels, Belgium.
Oct. 2011-Feb. 2012 Administrative trainee,
European Commission, Development Cooperation, Brussels.
Apr.-Oct. 2011 Rural development and land tenure consultant,
French Development Agency. Paris, France.
Feb.-Aug. 2010 Research assistant,
Colombian Coffee Growers Organization. Bogotá, Colombia.