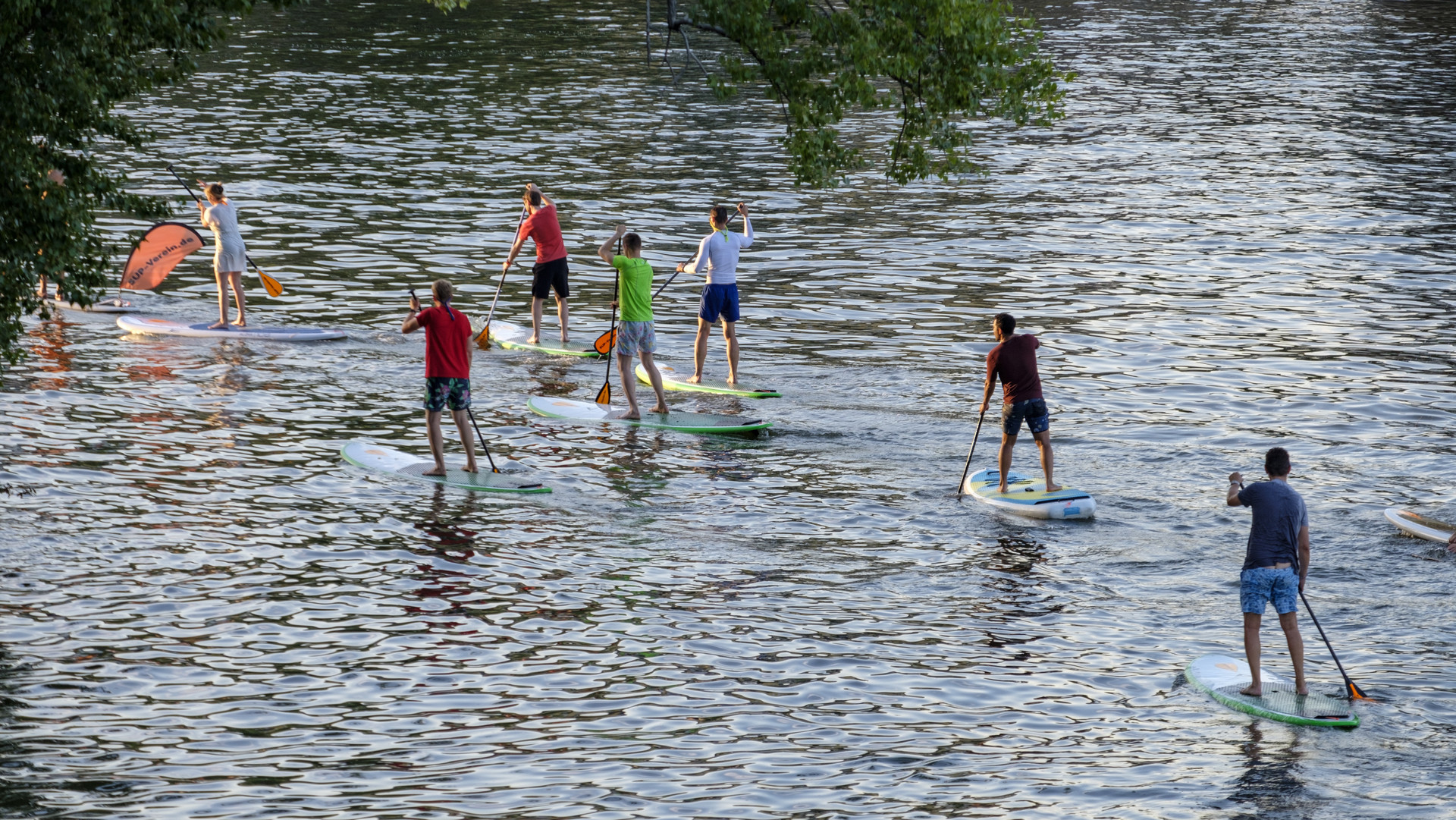 ©.
New: Stand-Up-Paddling
2023-07-17
University Sports now has Stand-Up-Paddling Booards (SUPs)!
From Monday, July 17, you not just can rent kayaks and canoes but als stand-up-paddling boards at university sports. Eight brand new SUPs in both short and long versions are available for hire. In addition to this, there are also new carbon paddles to improve your water sports experience! Anyone who has already bought a paddling card can also use it to rent the SUPs.
Interested? Then feel free to ask about the SUPs at Studio 21 and have fun with your friends on the Ilmenau!