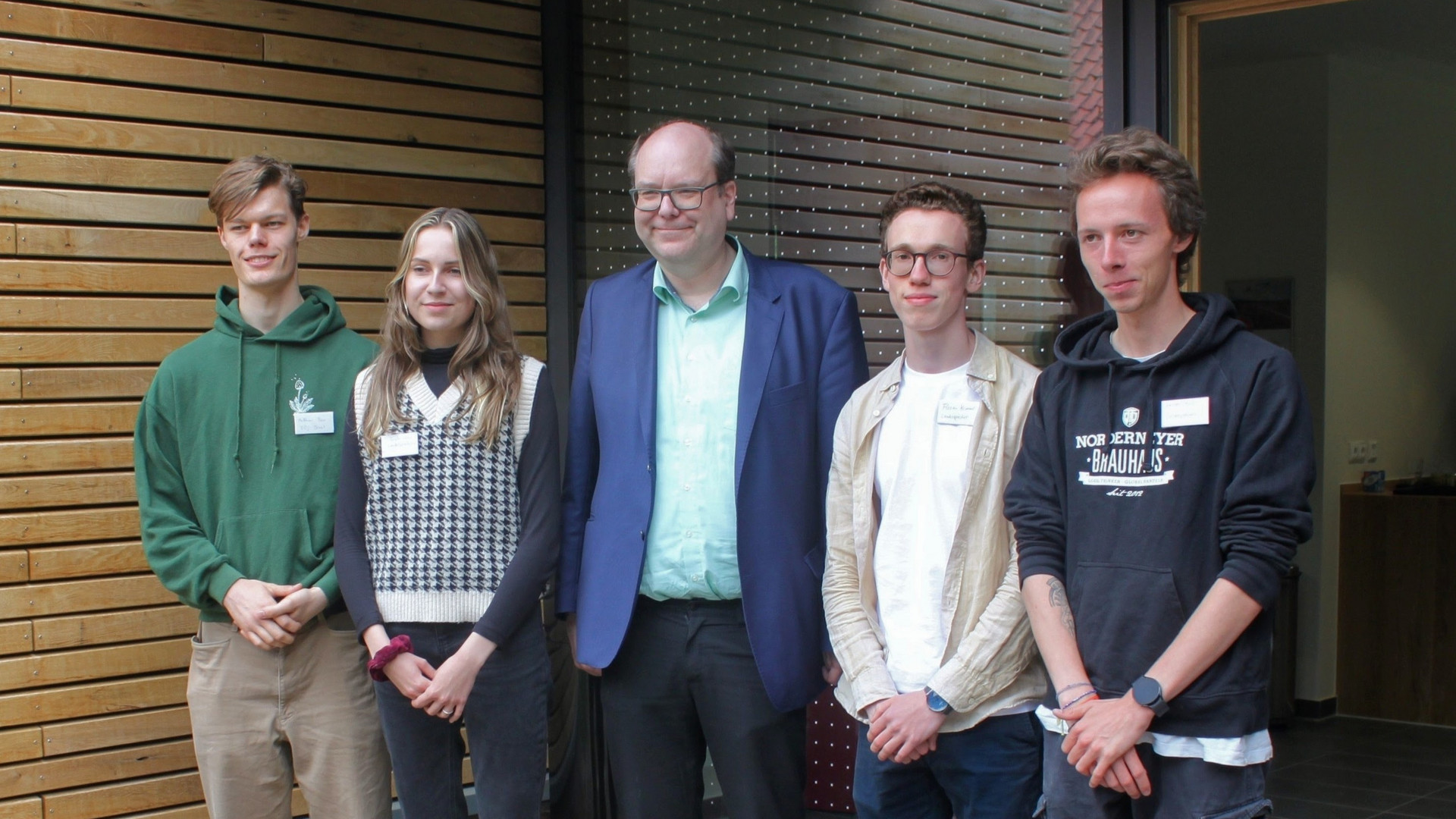 ©Alfred-Toepfer Akademie für Naturschutz (NNA)
Spokespersons of voluntary year meet minister for environment
Spokespersons of voluntary year meet minister for environment
2023-07-23
In Schneverdingen, there has been a prominent visitor for the spokespersons of the voluntery ecological year (FÖJ) of Lower Saxony on Wednesday, July 5: For the opening of a new seminar building, Lower Saxony's Minister of Environment Christian Meyer (Bündnis 90/Grüne) came to the Alfred Toepfer Akademie.
Part of the volunteer representation is Lower saxony's state spokesperson Florian Krimmer, who has been doing his FÖJ (Voluntary Ecological Year) in sports at the University Sports since September. He deals mainly with topics of sustainable development of the gym "Studio 21", university sports and is involved in various departments of Leuphana's university sports centre. Among other things, he takes on organizational tasks at university events such as the sports festival or the dance graduation evening, both of which took place in the last few weeks.
In case you would like to learn more about the meeting between Florian Krimmer and the Minister of Environment, feel free to visit the FÖJ website.