Ninja Müller, M.Sc.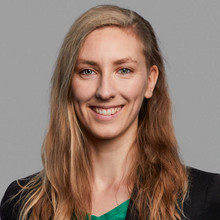 21335
Lüneburg,
Universitätsallee 1, C11.407
Fon +49.4131.677-2211
Vita
Ninja Mueller has been working at the Centre for Sustainability Management since 2021, where she is part of the MBA Sustainability Management Team.
She studied environmental sciences at the Leuphana University Lüneburg and Marine Biological Resources with focus on Applied Marine Ecology and Conservation in the joint masters programme IMBRSea of Ghent University. Furthermore, she is co-founder of Cyan Planet, an organisation creating extended reality experiences for marine conservation.