Centre for Sustainability Management (CSM)
Centre for Sustainability Management (CSM)
The Centre for Sustainability Management (CSM) at Leuphana University Lüneburg is an internationally operating centre for research on sustainability management. The CSM conducts research, teaching and continuous education in the fields of entrepreneurial sustainability management, corporate social responsibility (CSR) and social entrepreneurship. With its strong focus on knowledge transfer the CSM represents a solution- and application-orientated research organisation.
The Centre analyses causes, structures and processes of environmental, social and sustainability related problems applying concepts and methods of business management, entrepreneurial and environmental sciences. It develops integrated, sustainability solutions for companies, the economy and society by creating integrative ecological, social and economic approaches to sustainability management and social entrepreneurship.
How can sustainability performance in and of companies be measured effectively and efficiently? What are relevant framework conditions for effective CSR and sustainability management? How can stakeholder relationships be managed effectively? These and other questions are examined by CSM that also deals with practical up-to-date issues such as supply chain management, biodiversity management or bio-fuels.
CSM offers a distance learning MBA in Sustainability Management - the first Green MBA worldwide and the leading programme for sustainability management and corporate social responsibility (CSR). The Centre is furthermore involved in developing programmes and courses on CSR and sustainability management at Leuphana University Lüneburg and other universities.
©Leuphana Universität Lüneburg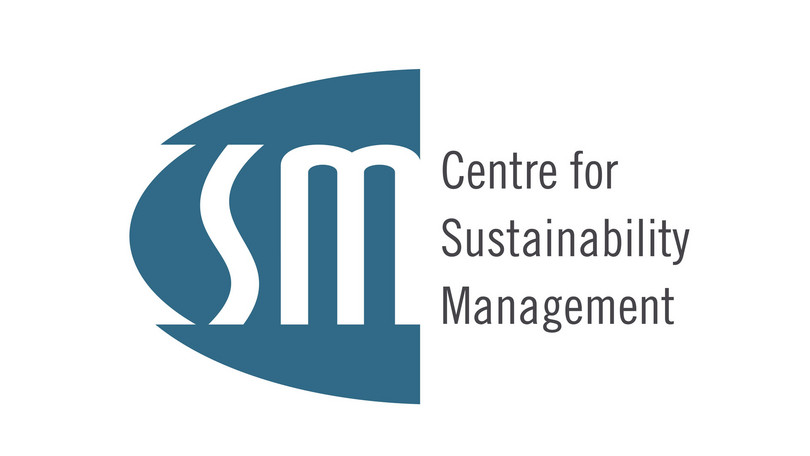 ©©Leuphana Universität Lüneburg/Katrin Eismann
©Leuphana Universität Lüneburg
Leuphana University Lüneburg
Centre for Sustainability Management (CSM)
Universitätsallee 1 / Building 11
21335 Lüneburg, Germany
Fon +49.4131.677-2181
Fax +49.4131.677-2186
csm@uni.leuphana.de