Prof. Dr. Jörg Philipp Terhechte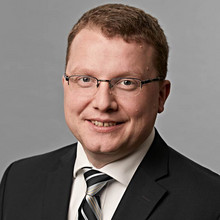 Vita
Prof. Dr. Jörg Philipp Terhechte is Professor for Public Law, European and International Law, Regulation and Competition Law at Leuphana University Lüneburg. He is also managing director of the Leuphana Competition & Regulation Institute. Since 2013 he is head of the Leuphana Professional School at Leuphana University Lüneburg. He was appointed vice-president of the Leuphana University of Lüneburg in 2016. Since 2018 Prof. Terhechte is professor for European and International Economic Law at the University of Glasgow and a Visiting Professor at St. Andrews in 2021 and 2022.
He studied law and philosophy at Bielefeld University. After the first state exam in law (2000) he obtained his Ph.D. in Law (Dr. iur.). After finishing his legal clerkship at, among others, the German Federal Cartel Office, Coudert Brothers LLP in Brussels and the U.S. Federal Trade Commission in Washington D.C. and the second state exam (bar examen), he was Assistant Professor at the universities of Bielefeld (2004-2006) and Hamburg (2006-2011). He spent research and teaching periods, among others, at the George Washington University Law School, at the Georgetown Law Center and the University of Oxford. From 2011 to 2012 he was chair for Public Law and European Law at the University of Siegen.
His main fields of research are public law (especially constitutional and administrative law, economic administrative law, antitrust and regulation law, natural resources law), European law (especially cartel and regulation law, common trade policies, customs law, European administrative law and the EU's foreign relations) and international law (especially WTO law and international competition & cartel law, investment protection law, state immunity and international administrative law). He represented clients before many institutions including the European Commission, the German Constitutional Court and civil courts.
Prof. Dr. Jörg Philipp Terhechte is co-editor of the European Yearbook of International Economic Law and member of the editorboard (Mitarbeiter in der Schriftleitung) of the journal "EUROPARECHT". He works on numerous commentaries on constitutional and administrative law and the law of the European Union. Besides that, he is editor (Schriftleiter) of the "Enzyklopädie des Europarechts" (English: 'Encyclopaedia of European Law') in 10 volumes.
In the field of teaching Prof. Dr. Jörg Philipp Terhechte is in charge of the master program 'International Economic Law' (LL.M.) which is offered in cooperation with the School of Law at the University of Glasgow and of the advanced study program 'Competition & Regulation' (LL.M.) at Leuphana Professional School.
Professional and Scientific Activities
2018 Managing Director of the Institute for European Integration at the Europa-Kolleg Hamburg and Foundation Director of the Europa-Kolleg Hamburg Foundation
Professor for European and International Economic Law, School of Law, University of Glasgow since 2018
Member of the Board of the Wissenschaftliche Gesellschaft für Europarecht
Vice-President of the Leuphana University of Lüneburg since 2016
Judge at the Administrative Court Lüneburg (Honorary)
Director of the graduate program International Economic Law (LL.M.) at the Leuphana University Lüneburg Graduate School and the University of Glasgow, School of Law (double degree)
Director of the graduate program Public Economics, Law and Politics (PELP) at the Leuphana University Lüneburg Graduate School (MA) (2012-2016)
Director of the graduate program Competition & Regulation (LL.M.) at the Leuphana University Lüneburg Professional School
Director of the Competition & Regulation Institute at Leuphana University Lüneburg
2016-2018 Member of the Senate
since 2013 Head of the Professional School
2012 appointment as University Professor (W 3) at Leuphana University Lüneburg, chair for Public Law, European and International Law, Regulation and Competition Law
2011-2013 Fellow at the College of Europe, Hamburg
2011 appointment as University Professor (W 2) at the University of Siegen, professor for Public Law (Constitutional and Administrative Law) and European Law
since 2009 Visiting Lecturer for the program 'German and International Commercial Law' in St. Petersburg
since 2008 member of faculty at the China-Europe School of Law, Peking
2008 Visiting Professor at the Radboud Universiteit Nijmegen (European Competition Law)
2008 Visiting Fellow at the Institute for European and Comparative Law, University of Oxford (DAAD-Fellowship)
since 2007 Visiting Lecturer at the Charles University Prague (European and German Competition Law)
2006 and 2007 Visiting Professor at the Public University and the Educational Science University of Mongolia in Ulan Bator
since 2006 Visiting Lecturer and member of faculty at the College of Europe Hamburg (European Law, especially European Competition & Trade Law)
2006-2010 Assistant Professor for European Law (C 1) at the University of Hamburg
2006 Visiting Scholar at the George Washington University Law School, Washington, D. C. (DAAD-Fellowship) and at the U.S. Federal Trade Commission, Washington, D. C. (International Antitrust Division)
2005 Visiting Researcher at the Georgetown University, Georgetown Law Centre, Institute for International Economic Law, Washington, D. C.
2004-2006 Assistant Professor (C 1) at the University of Bielefeld
2005 award of the Westfalian-Lippian university society for the best Ph.D. in 2004
Ph.D. in Law (s.c.l.) with the thesis "Die ungeschriebenen Tatbestandsmerkmale des europäischen Wettbewerbsrechts" ('The implied conditions of European competition law')
2005 second state exam in Law in Düsseldorf
2003-2005 legal clerkship (amongst others at the German Cartel Office, Bonn, Coudert Brothers LLP, Brussels and the U.S. Federal Trade Commission, Washington D.C.)
2000-2004 research fellow at the chair for Public Law, European and International Law at the University of Bielefeld (Prof. Dr. Armin Hatje)
2000 first state exam in Law at the Higher Regional Court Hamm
1995-2000 studies of law, economics and philosophy at the University of Bielefeld