Economics: Yelmurat Dyussimbinov - Progressive and Sustainable
Economics: Yelmurat Dyussimbinov - Progressive and Sustainable
2022-04-20 The diplomat's son has already seen a lot of the world, lived in London and Washington. With Leuphana, he has now found the right place for his academic education.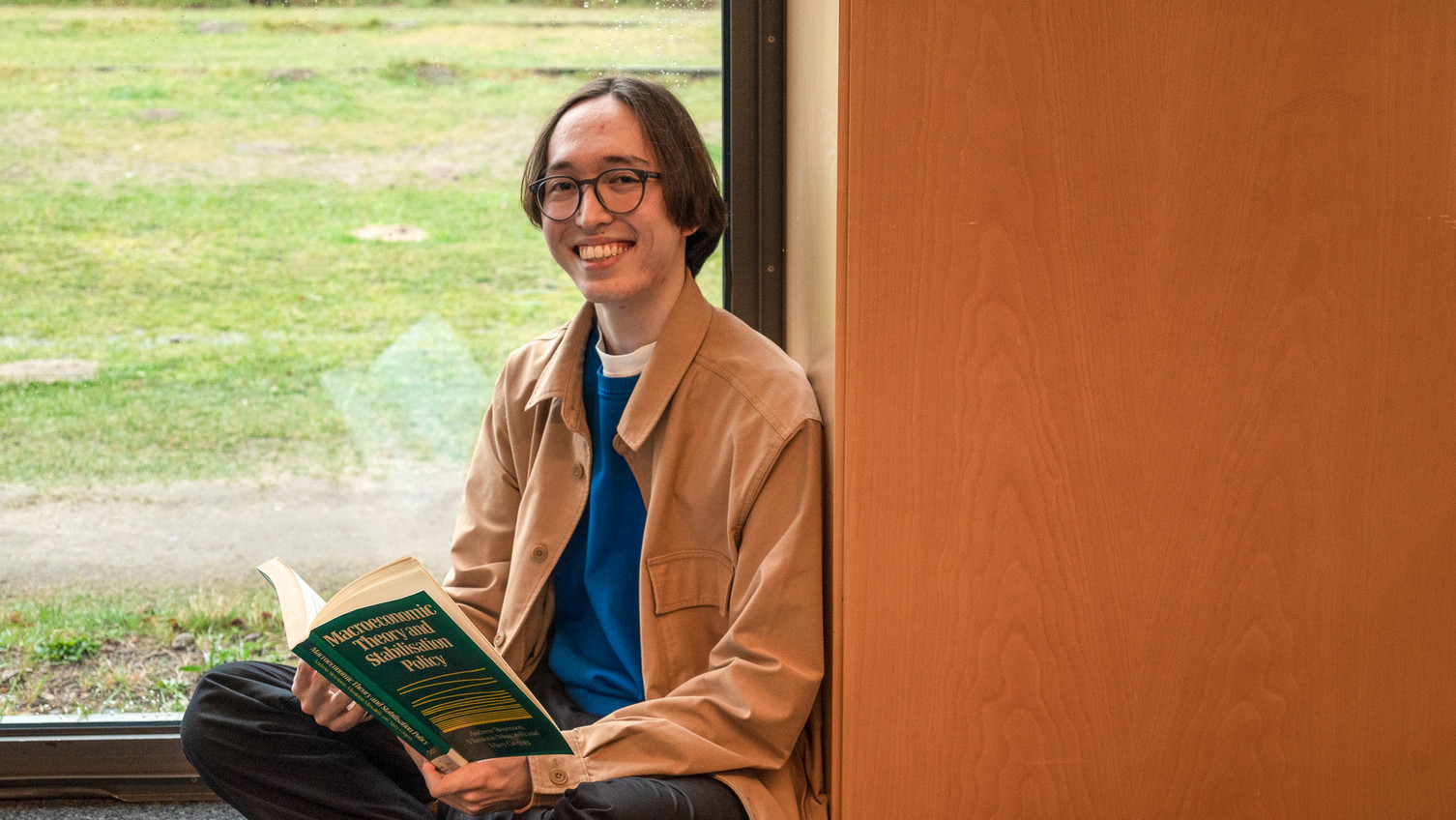 Yelmurat Dyussimbinov chose German as a foreign language at his American school. "Therefore, it was obvious to study in Germany. Education here has a very good reputation." However, he also had reservations: "I imagined everything to be strict and uncreative." Today, he has a very different picture: "I am very happy to study at Leuphana. They show here what a sustainable future could look like. Everything is very progressive and there is a lot of room for ideas and new thoughts." He is now in his second semester of the English-language bachelor's program in Economics with a minor in Comparative Economic Law: "For me, this is an exciting combination that complements each other well. In Economics, we dealt with the major economic theories. Comparative Economic Law gives insights into legal practice and the capital market."
He finds the size of the university ideal. "You don't feel lost and you can find people to talk to if you have a problem," says Yelmurat Dyussimbinov. After all, it almost didn't work out with his studies in Germany. The native of Kazakhstan graduated from school with an International Baccalaureate: "That's why there were problems with the digital application portals. But at Leuphana, they helped me right away."
The support in teaching is also close. "It's easy to get into conversation with professors," says Yelmurat Dyussimbinov. For example, he's interested in ideas like the social market economy. Soon, the student would like to apply for a position as a tutor: "My dream is to become an economist and teach. With a student position, I could gain important experience while I'm still a undergraduate."