Prof. Dr. Astrid Kause - "The world turns with our plates"
27.09.21 Climate protection starts in everyday life - with a hot shower, the drive to work or what ends up on our plates every day. After all, nearly one-third of annual global emissions are caused by agriculture. But even climate-conscious people - even if they want to - don't always make decisions that benefit the climate. Astrid Kause, assistant professor of sustainability science and psychology, studies mechanisms of human decision-making on climate issues.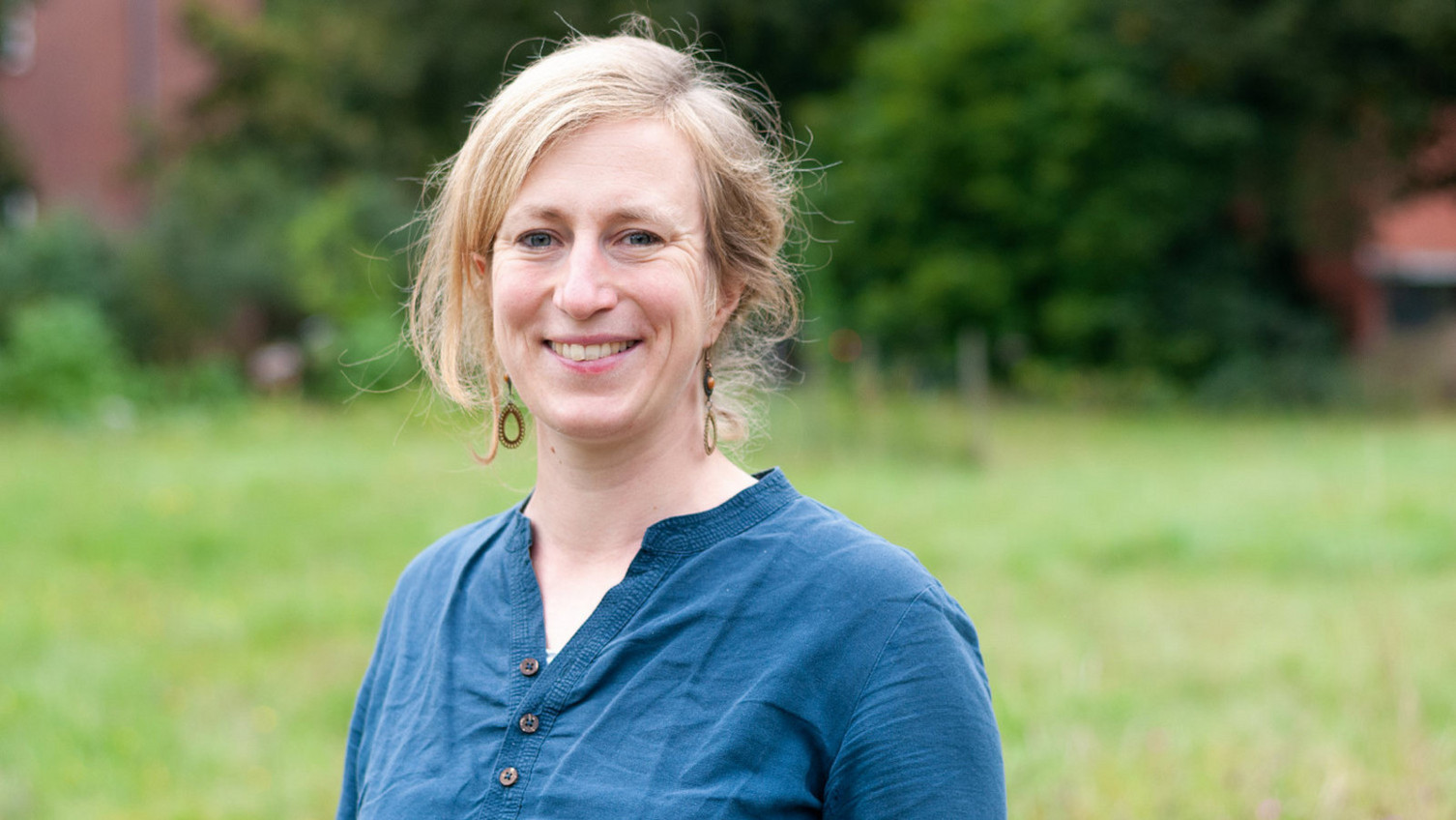 People often find it difficult to correctly assess the carbon footprint of food. "Buying organic and regional has many advantages, but it is not always better for the climate. For example, tomatoes have a very short season in Germany and are grown in greenhouses out of season. This causes much more emissions than, for example, Spanish tomatoes, which can grow in the open air, even if they are transported further," explains Astrid Kause. There is often a wide gap between inner attitudes and actual behavior due to a lack of information or also because it is made difficult for people to behave in a climate-friendly way. "As a psychologist, I am particularly interested in the mechanisms of decision-making: How well can people understand climate information? What rules of thumb do they use? And how can we help them better assess the climate impact of their everyday and political decisions?" In her research, Kause specializes in the topic of food: "Food not only plays an important role for the climate, but also reflects cultural aspects. The world revolves on our plates."
Next winter semester, Astrid Kause will offer, among other things, a seminar on her second research focus, the perception and communication of environmental risks. The following applies to adequate risk communication: it should be as simple and comprehensible as possible, transparent in its sources and, above all, tested to see whether and how it is understood at all. The last aspect is often overlooked: "The goal of my research and teaching is therefore to communicate how climate and other risks and the uncertainty that accompanies them can be communicated in a comprehensible way. Because in a democracy, it's important to give people skills so they can inform themselves and make decisions on their own," she says.