Student and Alumni experiences
Student and Alumni experiences - Critical Studies - Arts, Theory, History
On this page you find re­ports of current and former students about the Masters Critical Studies - Arts, Theory, History at Leu­pha­na Graduate School.
21.02.2022 Simone Curaj is firmly rooted in the field of arts. However, what she particularly appreciates about the Masters in Critical Studies - Arts, Theory, History is the opportunity to set new accents and change perspectives.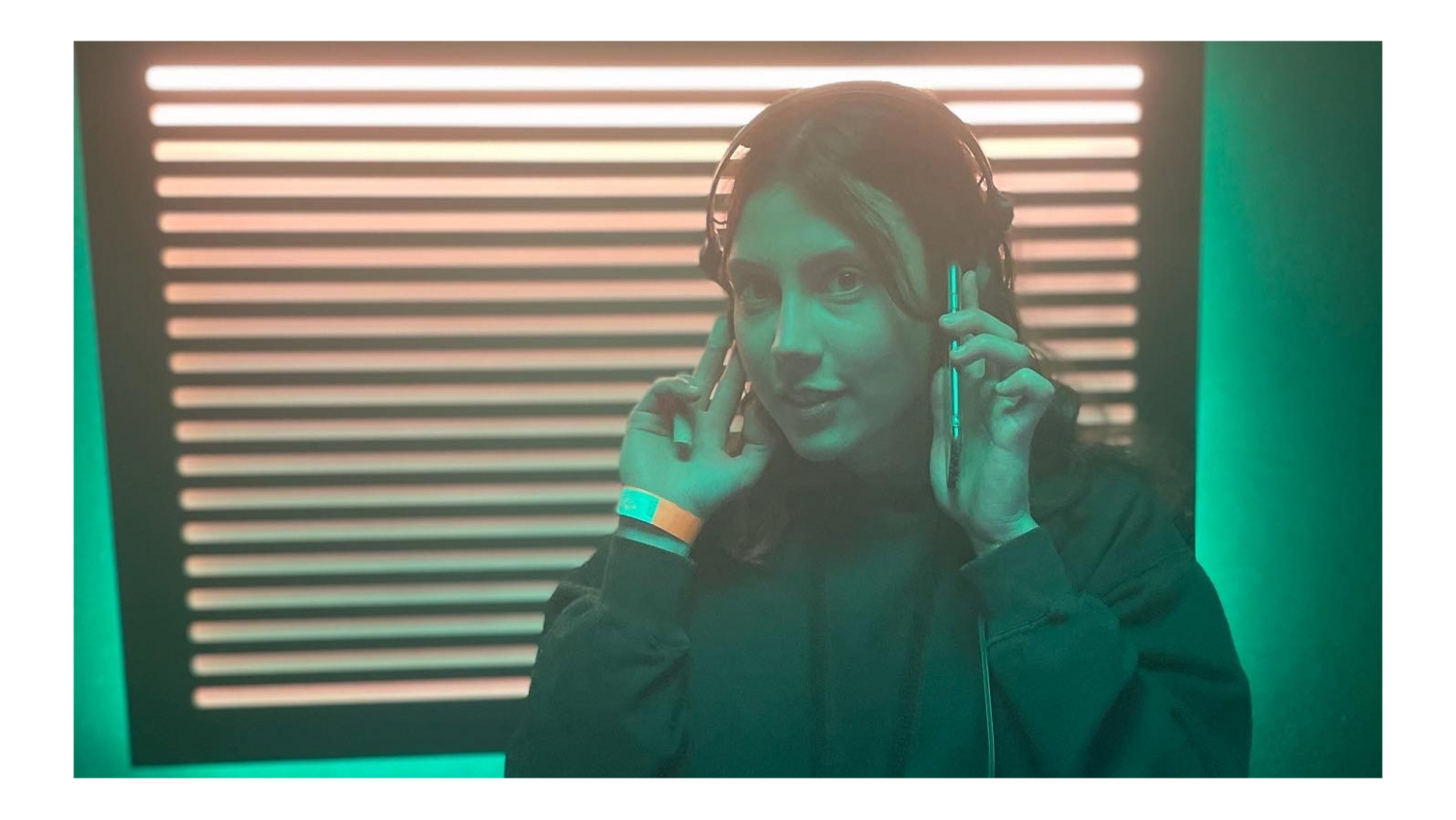 What did you study before you started your Masters degree at Leuphana Graduate School?
I previously studied art history and sociology.
Why did you choose the study programme Critical Studies at the Leuphana Graduate School?
Interdisciplinary work, perspective, the prospect of thinking and academic practices. Wanting to leave your own field and not being limited to the art field and the business. The lecturers were known to me from my own research and I found the foci interesting. I was also attracted by the proximity of the programme to the doctoral research group Cultures of Critique and the legacy of Leuphana's art space in the 1990s.
To what extent does the programme enrich a purely art-scientific perspective and what can you take away from it?
It enriches the perspective with numerous accents from philosophical and political theory. Doesn't always directly encompass an object and the art-scientific discourse and therefore enables me not to limit myself to the artistic field. The art-scientific perspective is anyway permeated by other disciplines and so the disciplinary opening helps to gain critical perspective.
During your studies, you have the opportunity to choose between different modules and set your own priorities. Which modules did you choose? What do you mean by that?
So far, I have chosen the module Critique and Enlightenment. Every year, the modules and courses are filled by new teachers, which is why the content frameworks do differ. That's why it's hard to say to what extent the idea basically fits. However, one can say that texts and authors of critical theory - classics, but also current debates - are discussed and sometimes read in connection with literary and artistic works.
What keeps you busy besides your studies?
I am a curatorial assistant at the Halle für Kunst Lüneburg and work in an art gallery in Hamburg.
To whom would you recommend the Masters in Critical Studies - Arts, Theory, History?
I recommend the Masters to anyone who likes to take a theoretical-scientific perspective. That doesn't mean that you have to follow a different way of working yourself, but that you want to mix these accents in your own work. The programme is interdisciplinary, which of course also means that accents are sometimes placed here or there, so it's up to you to link your own interests in the assignments or exams with the topics of the seminar - as always. Studying this programme therefore also means getting involved in something new and also being able to endure not yet understanding something and coming up with new points of view. The exchange with fellow students can then be all the more enriching and enjoyable.
Interviewer: Jonas Kernein
20.12.2021 The 27-year-old is one of the first students in the Master's programme "Critical Studies - Arts, Theory, History" at the Leuphana Graduate School. By taking a broader view of philosophy, the student gains deeper insights.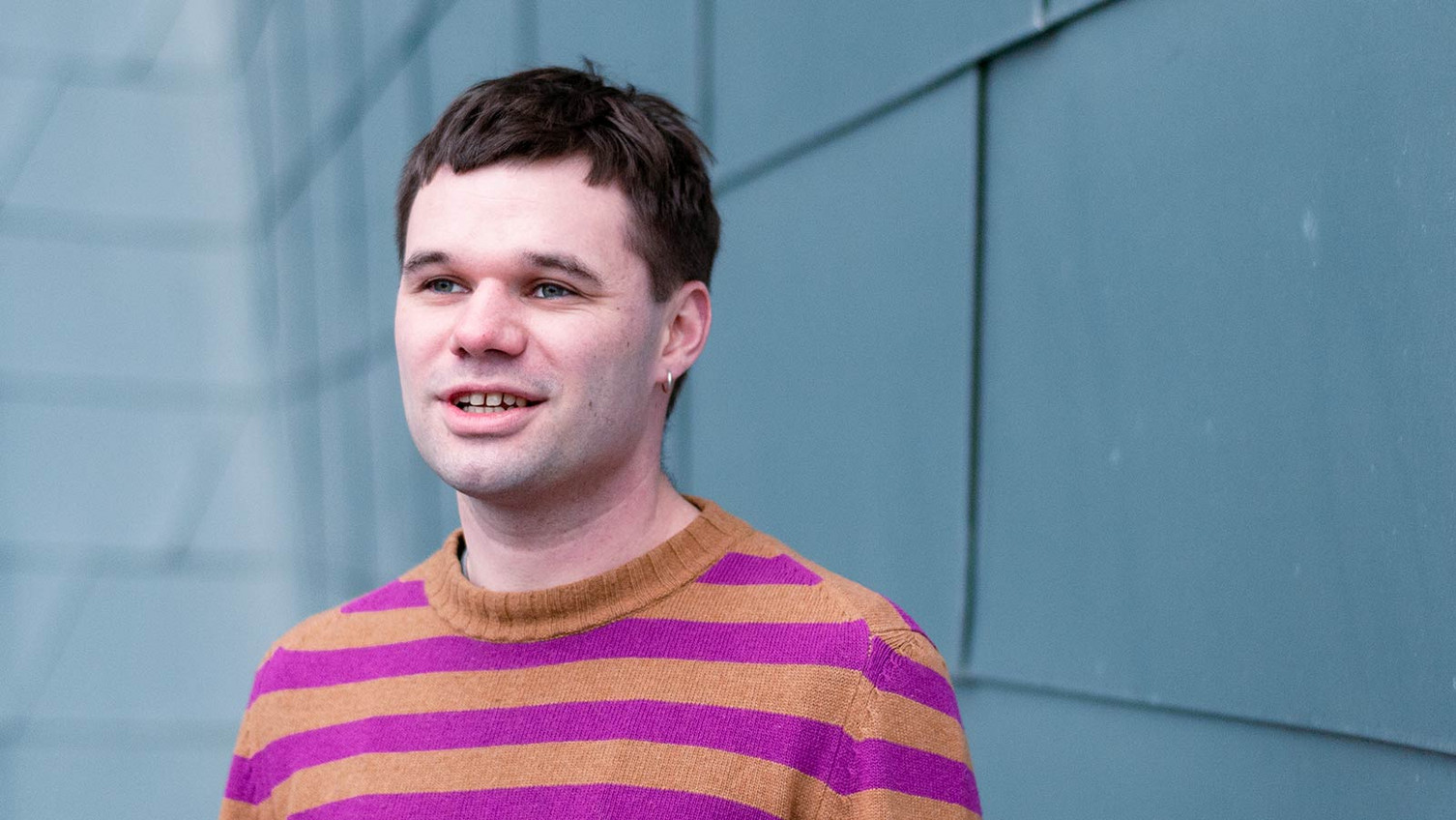 Benedikt Kuhn has two mainstays: one artistic and one academic. The 27-year-old studied the Bachelor's programmes Literary Writing and Philosophy at the University of Leipzig. After completing both programmes, it was clear to him that he would like to immerse himself even more in theory and science: "Literary writing is an artistic study and I will continue to write. But after my bachelor's degrees, there were still a lot of philosophical questions for me in particular."
He heard about Leuphana through a friend. "She was doing the Studium Individuale programme at the time," Benedikt Kuhn recalls. He came across the degree programme " Critical Studies - Arts, Theory, History". In Benedikt Kuhn's opinion, the programme opens up philosophy to other disciplines, such as media theory, queer studies or critical philosophy of science: How can we think about bodies and sexuality today? How does our perception change in the digital? What does a critique of the natural sciences mean from a humanities perspective and how do these questions relate to each other? "For example, I have gained a new perspective on Marx, especially in relation to questions of gender and reproductive labour, which remain underexposed in his theory. Many teachers in our programme do an intersectional critique of political economy, for example by showing how the social category of class can be understood in relation to other categories such as gender, "race" or disability." The interdisciplinary view enriches his studies, but also challenges him: "The breadth always calls me to focus on the core of my interest, philosophical questions. Nevertheless, I experience the expansion of my disciplinary horizon as a huge enrichment and feel comfortable in critical cultural studies."
Benedikt Kuhn can imagine continuing to work academically after completing his Master's degree. His desire to do a doctorate is met with open ears by the teaching staff: "Anyone who would like to write a doctoral thesis after graduation is very well supported," he reports. During his studies, he was impressed by the small working groups and the close supervision. Benedikt Kuhn brings with him what the degree programme demands of him: an enthusiasm for contemporary cultural, aesthetic and political issues as well as an above-average interest in theory.
Author: Dr. Marietta Hülsmann