International Law of Global Security, Peace & Development
International Law of Global Security, Peace & Development
Erasmus Mundus Joint Master Programme
The Erasmus Mundus Master International Law of Global Security, Peace and Development was developed in cooperation with the University of Glasgow, the partner universities and a global network of 27 associate partners. The innovative and multidisciplinary programme addresses students interested in international law, politics and international relations. By placing international law in its political context, the programme prepares future generations of lawyers and policy makers for their contribution to global security, peace and development.
Build on this comprehensive understanding of the interaction of the different areas, Leuphana's study track offers specialisation in the fields of international economics, sustainability and governance. The track offers an in-depth analysis of factors and preconditions in the areas of international economic law and policy, sustainability science and governance research building towards a comprehensive understanding for sustainable development. Upon completion of the programme, including the international mobility phases at the University of Glasgow, Institut Barcelona d'Estudis Internacionals (IBEI) and a master thesis, the Leuphana University Lüneburg, students will receive an Erasmus Mundus Joint Master Degree.
International Law of Global Security, Peace & Development - The Programme
International Law of Global Security, Peace & Development - The Programme
This programme is at the forefront of cutting-edge teaching with its multidisciplinary and comprehensive approach to the international law of global security, peace and development. It offers a uniquely comprehensive degree, bringing together all international legal regimes relevant to global security, peace and development, by incorporating specialisms in human rights, migration, peace and security, and sustainable development. Students are offered mobility opportunities at leading European universities collaborating closely and promoting their intercultural skills. The multifaceted variety of summer schools, guest lectures, legal clinics, work placements, interaction with practitioners, moot courts and language training extends the programme´s comprehensiveness. This degree displays an innovative approach to legal education that is urgently needed for our increasingly volatile, interconnected and complex global future, and trains graduates of excellence with leadership potential in international law and global affairs. Especially the Leuphana study track touches on contemporary issues by offering the unique combination of international law and sustainability utilizing the university´s outstanding expertise in this subject area. Upon successful completion of the programme students will be awarded a joint LLM in International Law of Global Security, Peace and Development by University of Glasgow and Leuphana University Lüneburg and a Masters in International Relations of Global Security, Peace and Development by Institut Barcelona d'Estudis Internacionals (IBEI).
Curriculum - Programme Structure Overview
For all students the first semester of the study programme takes place at the University of Glasgow. The Core Course International Law and International Security provides a common foundation. Additionally, Electives can be chosen from the course tableau: Foundations of International Law; The Laws of Armed Conflict; International Courts and Tribunals; Law Clinic: Human Rights and Humanitarian Law in Practice; Advanced Introduction to International Criminal Law; United Nations Law; International Human Rights Law; Law and Development.
Moving jointly to Barcelona, in the second semester at IBEI students gain an increased understanding from an international relations perspective. In addition to the Core course of the Theories of International Security, specific elective classes introduce them to their study track specialisations for the 3rd semester. Students may choose from an offer of courses including Peace Processes and Conflict Resolution; Terrorism & Counterterrorism; Natural Resources and Armed Conflicts; Geopolitics of Energy; Gender, Security and Development; Transitional Peace and Justice; Development, Environment and Natural Resources; Growth, Inequality and Poverty or Complex Governance and Global Challenges.
By choosing the study track at Leuphana in the 3rd semester, three compulsory modules deepen the student´s knowledge on international economic law and connect it to sustainability science, and governance. While an introduction into sustainability science allows students an approach from a different scientific angle, a uniquely designed course entitled International Sustainable Development Law will provide in-depth inside in mechanisms to align the three branches of human rights, the environment and the economy. Electives can be chosen from a diverse range of course: Earth Systems and Climate change; Sustainability Transitions Governance; Sustainable Energy; Macroeconomics; Microeconomics; Economic Development: Theory Policy and Evidence; International Relations and Democracy or Applications and Cases in International Development. Students complete their studies by writing their Masters Dissertation at a partner university where they spent semester 1, 2 or 3.
Due to the international context of the subject matter all modules of the study programme in Glasgow, Barcelona and Lüneburg are offered in English. Besides professional qualifications, the close partnership between the universities ensures the acquisition of language and cultural skills, which are of great significance to the practice of international law.
University of Glasgow
| | |
| --- | --- |
| September | International orientation week & ILGSPD orientation week |
| September - December | Courses |
| December | Exams |
Institut Barcelona d'Estudis Internacionals (IBEI)
| | |
| --- | --- |
| January | Orientation week |
| January – June | Courses |
| June / July | Exams |
| Mid-August – early September | Summer break / summer school |
Leuphana University Lüneburg
Masters Dissertation at University of Choice
| | |
| --- | --- |
| January-August | Research Period |
| end of November/early December | Graduation |
Prof. Dr. Jelena Bäumler

Prof. Dr. Jörg Philipp Terhechte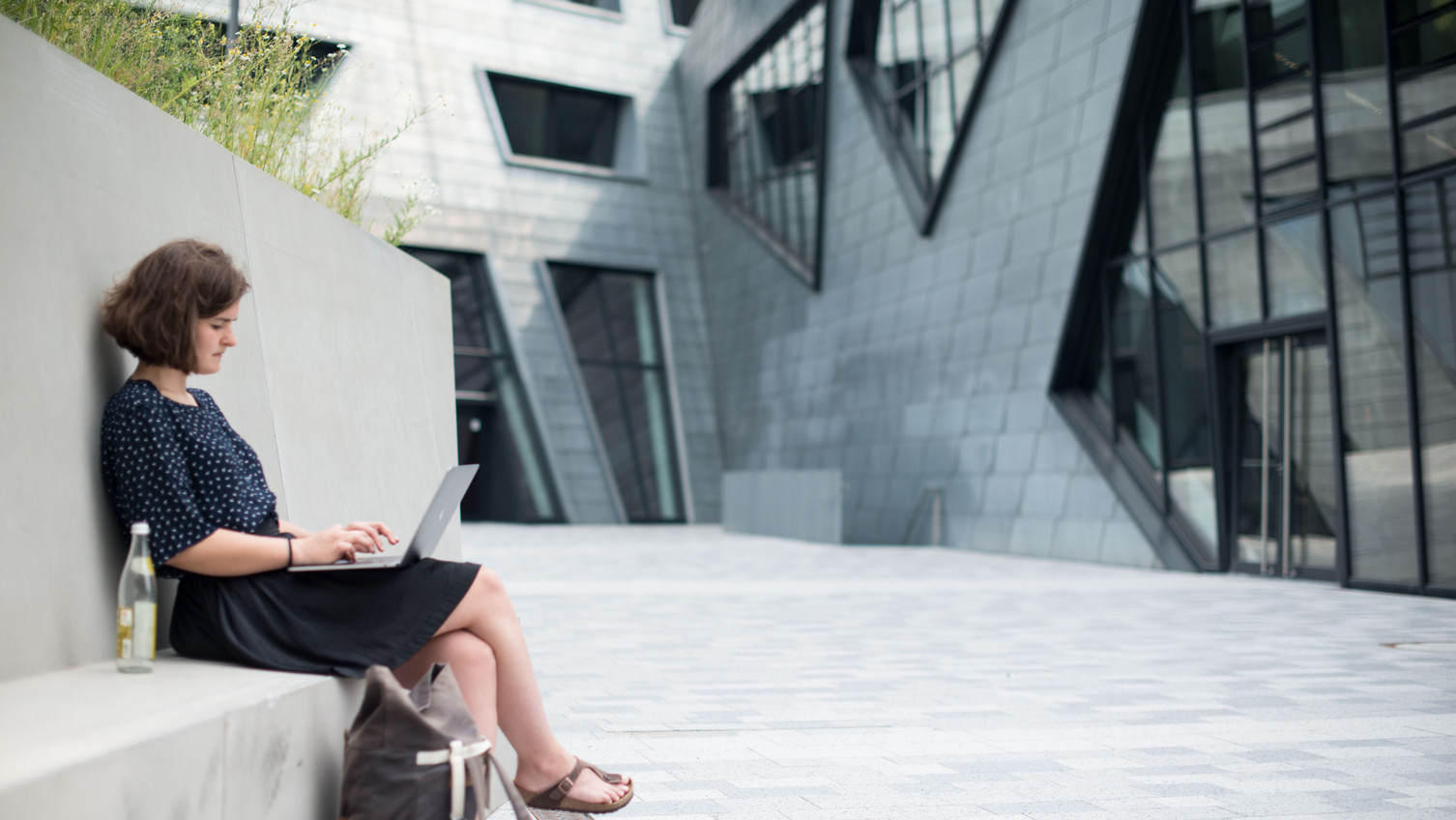 Leuphana Teaching personnel
Faculty of Business and Economics
Prof. Dr. Thomas Huth

Prof. Dr. Michael Lamla

Prof. Dr. Mario Mechtel

Prof. Dr. Jörg Philipp Terhechte
Faculty of Sustainability
Prof. Dr. David Abson

Prof. Dr. Jelena Bäumler

Prof. Dr. Jörn Fischer

Prof. Dr. Jens Newig

Prof. Dr. Thomas Schomerus

Prof. Dr. Vicky Temperton
Faculty of Humanities and Social Sciences
Prof. Dr. Belén González

Prof. Dr. Tobias Lenz
Participating Universities
Leuphana University of Lüneburg
Leuphana University of Lüneburg is a young and dynamic public university renowned for its innovativeness and unique university model within the German academic landscape. Based on a comprehensive and holistic education philosophy it considers itself a humanist and sustainable university. Leuphana Law School is the first Law School in a German public research institution that offers interdisciplinary study programmes mainly conducted in English. Combining law and business issues through a special inter-disciplinary approach, research and teaching at Leuphana Law School is both innovative and internationally focused. Inter- and transdisciplinary teaching and research also characterise Leuphana´s Faculty of Sustainability, which is the first and only one in Europe. With an innovative combination of social, natural and technical sciences, diverse teams research topics of sustainable development and develop recommendations for action and design often in cooperation with external political and international actors. A broad range of study programmes deal with sustainability as a continuous and holistic challenge. Sustainability is addressed by the whole University as it is climate neutral, a Fairtrade University and aims at creating a model sustainable campus.
The faculty of business and economics hosts the Centre of European and International Law (CEIL), with a research and teaching agenda customized to International and European economic law. In this context, the students benefit from access to resources, activities, courses and events of the already existing joint LLM programme in International Economic Law with the UoG. Leuphana also hosts the European Centre for Advanced Studies (ECAS), an independent research institute that was co-founded by UoG and Leuphana. ECAS organises events on various topical issues e.g. Lower-Saxony – Scotland Joint Forum.
The University of Glasgow (UoG) is the fourth-oldest university in the English-speaking world and is ranked in the top 100 of the world's universities (QS World University Rankings). It is a founding member of the prestigious Russell Group of leading British universities and is considered a research powerhouse. Law has been taught at the University of Glasgow since the 15th century and today the School of Law is top-rated not only in Scotland and the UK, but among the top 40 law schools worldwide. Drawing on the expertise of its international staff, the School of Law promotes academically rigorous research that contributes to the theoretical and practical advancement of the discipline. Its postgraduate programmes offer a broad range of specialised courses in core fields of law, including International Law, International Competition Law, International Commercial Law, Corporate and Financial Law. Every year, they bring students from all over the world to Glasgow for a unique professional and personal experience.
Institut Barcelona d'Estudis Internacionals
Institut Barcelona d'Estudis Internacionals (IBEI) is an inter-university institute created in 2004 as a joint effort of all five public universities in the Barcelona metropolitan area and CIDOB (Barcelona Centre for International Affairs). Their aim was and is the promotion of postgraduate training and research in politics and international relations in order to advance the understanding of global challenges to governance in our world. As IBEI is now into its second decade, it has achieved a high level of recognition as an academic and research centre at both European and international level.
This Masters programme is a springboard for a career in the fields of international law, policy and international relations, as students are equipped with unique multidisciplinary and transferable skills, as well as professional experience through internships and work placements. Possibilities include occupations in the traditional international legal avenues such as working in legal departments of international organisations e.g., the United Nations, the European Commission or national ministries, as well as careers in policy and practice both at the international and domestic level.
Admission Requirements and Selection Procedure
You can apply as an Erasmus Mundus scholarship-funded student or as a self-funded student. There are separate application procedures for scholarship and self-funded students:
The applications for scholarship students closes on 25 January 2021.
The applications for international self-funded students close on 21 July 2021.
Applications close (for UK/EU self-funding applications): 25 August 2021.
All applications for the ILGSPD programme and Erasmus Mundus scholarships must be submitted online to the University of Glasgow. Applications are not accepted in any other way.
Scholarship application
Students from all over the world are eligible to apply for Erasmus Mundus Scholarships, however they are assigned following certain regional quota. Scholarship applications are checked for eligibility ensuring the adherence to the application deadline, the completeness of the application and the candidate´s eligibility regarding the Erasmus Mundus Criteria. Applicants must first secure a place on the degree programme and then are entered into the scholarship competition. The ILGSPD consortium selection committee uses the following assessment criteria:
Academic merit, relevance and degree of academic qualifications – 50%
Personal statement of motivation and research interests – 30%
Quality of academic references -10%
Other (relevant research/ professional experiences or interests) – 10%
Admission requirements
The programme targets students with an Honours degree or non-UK equivalent in law or students from other subjects, such as Politics, International Relations, European Studies or War Studies, if at least 50% of the credits are in law.
For applicants whose first language is not English, the awarding Universities set a minimum English Language proficiency level. The English tests listed below are acceptable for admission for both EU and international students:
IELTS (International English Language Testing System) Academic module (not General Training): overall score 6.5 with no sub-test less than 6.0
ibTOEFL: 90; no sub-test less than 19, writing not less than 23, reading not less than 20
CAE (Cambridge Certificate of Advanced English): 176 overall; no sub-test less than 169
CPE (Cambridge Certificate of Proficiency in English): 176 overall; no sub-test less than 169
PTE Academic (Pearson Test of English, Academic test): 60; no sub-test less than 59
Trinity College London Integrated Skills in English: ISEII at Distinction with Distinction in all sub-tests
Applicants are required to submit a personal statement (max. 1,000 words) explaining the following:
motivation for choosing the ILGSPD programme;suitability for the ILGSPD programme;
an explanation of research interests and placement aims/practice aims and
a Study Track preference in Semester 3
For a personal statement the following template should be used: ILGSPD personal statement form
Please submit two reference letters on headed paper (at least one academic reference and if appropriate a reference from a current employer should be provided).
Additionally, the ILGSPD Erasmus Mundus scholarship form is required only for scholarship applicants.
Applicants have 42 days to submit their application once they begin the process. For more information on admission requirements, the application and selection procedure,scholarships as well as the course fee, please refer to the Website of the Consortium.
Impressions of the programme
Degrees awarded: The award students will receive depends on their chosen study track. All students will receive an award from Glasgow and Barcelona. The students with the pathway "International Economics, Sustainability and Governance" will complete their studies at the universities in Glasgow, Barcelona and Lüneburg and receive an dual degree from Glasgow and Barcelona as well as a Joint Master Degree from Glasgow and Leuphana.
Application deadlines:
Applications close for scholarship students: 25 January 2021.
Applications close for international self-funded students: 21 July 2021.
Applications close for UK/EU self-funding students: 25 August 2021.
Start date: Every winter term, September
Extent: 120 ECTS
Duration: 4 semesters
Language: English
Location: Glasgow (semester 1), Barcelona (semester 2) and Lüneburg (semester 3)
Fees: Please note that there are tuition fees for this programme. For further information please visit the website of the consortium.
Once you have made your choice, please note that application is only possible via the consortium website:
Con­sult the Information Office in or­der to gain fur­ther in­for­ma­ti­on
on the pro­ce­du­re of ap­p­li­ca­ti­on
on the stu­dy pro­gram­mes at the Leuphana University
or to make an ap­point­ment of student counselling in the Graduate School aside the open consultation hours
Tuesday 2 - 4 pm and Thursday 4 - 6 pm
Building 8, Ground Level
Fon +49.413.677-2277
infoportal@leuphana.de

Opening Hours
Mon - Thu 9 am - 4 pm
Fr 9 am - 12 noon
Student Counselling
Graduate School
Tuesday, 2 – 4 pm
Thursday, 4 – 6 pm
Building 14, Room 026
Due to the measures against the spread of the corona virus, we can only answer your questions by phone or via video conferencing. Please contact the Infoportal by phone or e-mail.