Counselling and Coaching
The Graduate School offers its Masters students, doctoral students and postdocs a wide range of free counselling and coaching services. Whether it's choosing the right degree programme, planning the course of your studies or reorienting yourself; dealing with your expectations, goals and perspectives or strategically planning your next steps; decision-making, challenges in the course of your academic qualification phase or career planning and development: here you will find an opportunity to receive independent and confidential advice or coaching.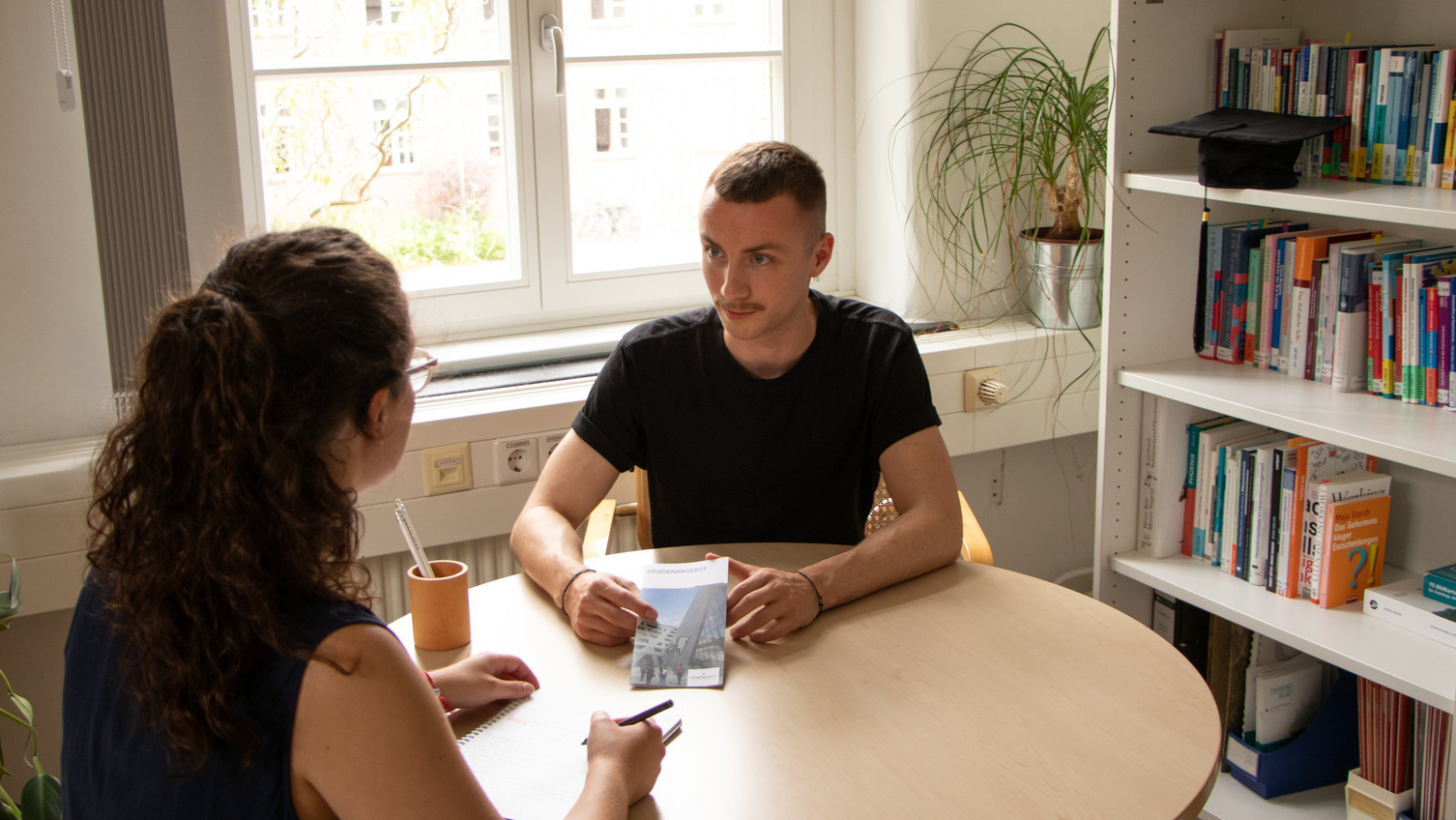 The counselling helps you to reflect on and deal with your expectations, goals and perspectives as well as to strategically plan your next steps in the academic qualification phase as a doctoral student or postdoc.
If you have already started your academic qualification phase but are now considering a career outside of academia, you can reflect on your professional profile in the context of your personal interests, values and competences in the coaching of the Graduate School.
You can find the services on the website Counselling and Coaching for Doctoral Students and Postdocs.
Graduate School offers several information days every year to provide information about the School and its study programmes. In addition to the presentation of the study model, the admission requirements and the application procedure, we offer you presentations of our study programmes, which are held by lecturers - mostly the programme coordinators or spokespersons of the research groups. You will also have the opportunity to talk to current Masters students and doctoral candidates at the Graduate School.
You can find the next dates and contents of past Information Days on the page Information Day Masters & PhD.
We offer you the opportunity to get a direct impression of the Masters programme at Leuphana. During our flying visit, you can attend individual courses once without pre-registration.
All information and an overview of suitable courses can be found on the website for the Flying Visit for Masters programmes.