Critical Studies - Arts, Theory, History
How are power relations configured?
How does capitalism organize the web of life?
How do the arts intervene in contemporary areas of conflict?
How is what we share organized?
Social reproduction, the Capitalocene, the micropolitics of the arts and Commonism all denote current problems that cut across traditional university disciplines. They are exemplary subjects of cultural studies that take a critical look at the present. Topical and with a focus on the arts, theory and history as central cultural studies modes of perspectivising, the degree programme links political philosophy and knowledge, the visual arts and queer theory, literature and ecology, migration and technology, decoloniality and Marxism, history and digitality and deconstruction and posthumanism in order critically to explore our present, analyse current lines of conflict and enable students to speak on and engage with key issues.
Critical Studies – Arts, Theory, History
The programme teaches cultural studies expertise on current processes of social transformation, for which terms such as globality, capitalism, ecology, migration, colonialism or digitality and the growing debate on enlightenment, democracy and gender offer only a vague outlined. It provides a diagnostic, analytical, methodical and critical approach to the problems that characterise our conflictive and complex present. The degree combines theory and philosophy with an analysis of artistic production from a historical perspective and in the light of the cultural history of knowledge. Theory and philosophy provide the conceptual framework for sociocultural and political circumstances to which the arts give expression at a material, sensory and intellectual level, crossing the boundaries of the forms and configurations of knowledge.
The artsinclude contemporary art, modern art and literature, performative arts, art theory, aesthetics and art criticism, primarily from a transcultural perspective. The arts seek to critique and intervene in established forms of perception and in the media and institutions of those forms, and they are a constitutive aspect of a critique of the present articulated in sensory, material and intellectual terms along both current and historical lines of conflict.
Theoryincludes philosophy, cultural theory, aesthetic theory, media theory and a range of approaches to critical theory development such as feminist, post-humanist, post-colonial and decolonial theory, queer theory and economic criticism. The present is the central point at which inherited concepts and theories are expanded with new approaches offering the creative power to read and interpret the present and its conflicts.
History shows us the historical dimension and depth to issues that can only be understood in terms of what they have become – a dimension that is essential to cultural studies diagnosis and analysis. History and genealogy open up a space in which a critique of the present becomes possible. These disciplines show us the historical factors that have shaped present-day thought and action. The programme explores current conflicts on the basis of cultural, knowledge, philosophical, media, art and literary history.
Introducing the Masters Programme
Introducing the Masters Programme
The Cultural Studies Masters in Critical Studies – Arts, Theory, History is a departure from the boundaries and structures of a specific discipline. Instead of subject-specific specialisations or modules, the approach is thematic: the course takes a historical, systematic and methodical approach and explores major lines of conflict in today's world from a range of different perspectives, with a mixture and combination of the arts, theory and history in the seminars and modules.
The success of this advanced and pioneering concept is ensured by outstanding researchers and teaching staff. Originally from a wide range of fields such as cultural studies, philosophy, literature, media studies, sociology, political science and cultural and scientific history, they are united in their strong cultural studies approach in which they bring their expertise and passion for critical thinking to bear. The degree programme is the only one of its kind in the German-speaking world. It is one of a series of leading international critical studies programmes and is renewing and rethinking the discipline, a pioneering approach that sets it apart from conventional cultural studies. The programme also operates within a rich research environment – for example with the DFG Research Training Group "Cultures of critique" – and this fuels development and sharpens the course's international perspective. Lectures, workshops and conferences involve students in a vibrant research culture.
Most of the core modules on the "Critical Studies – Arts, Theory, History" cultural studies programme are taught by: Prof. Dr. Manuela Bojadzijev (Globalised Cultures), Prof. Dr. Christoph Brunner (Cultural Theory), Prof. Dr. Erich Hörl (Media Culture and Media Philosophy), Prof. Dr. Sven Kramer (Modern German Literature/Literary Cultures), Prof. Dr. Susanne Leeb (Contemporary Art), Prof. Dr. Roberto Nigro (Philosophy, specialising in continental philosophy), Prof. Dr. Beate Söntgen (Art History), Prof. Dr. Christina Wessely (Cultural History), and the Practical Philosophy Professorship.
The integration modules and electives are taught by all lecturers at the Faculty of Humanities and Social Sciences.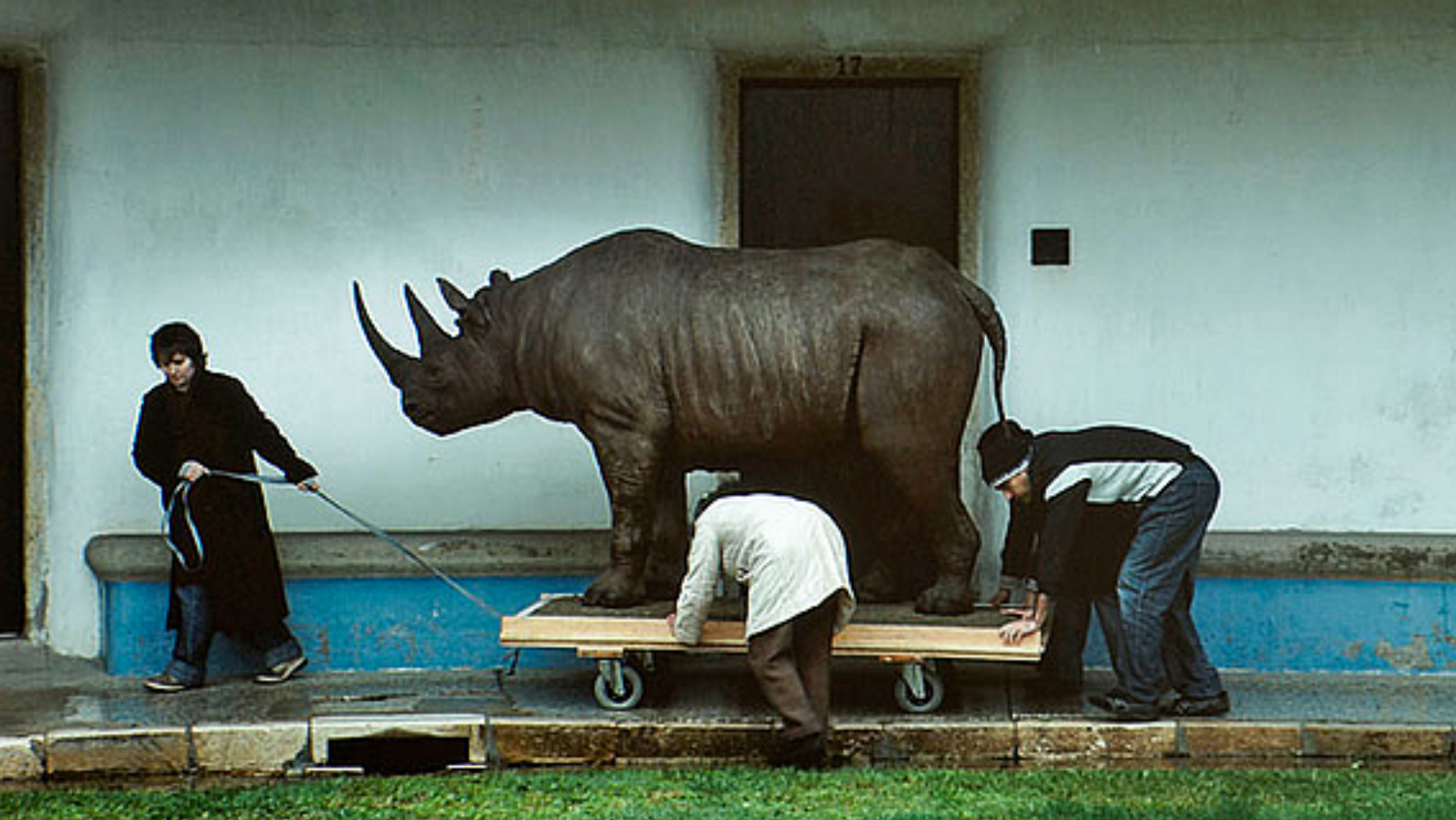 There are 4 mandatory modules (worth 10 CP each), and these define the framework for the programme as a whole: "Capitalism – Colonialism – Globalisation", "Enlightenment – Critique – Imagination", "Difference – Subjectivity – Representation", and "Ecologies – Environment – Collectivity". The core modules set out the basic fields that every cultural studies diagnosis today must address. Modules usually consist of two two-hour seminars and require students to submit a written paper. Each module is developed by two professors from different fields. Together, they ensure that the topics and fields covered in a given semester are tailored to a particular problem or area of conflict.
Electives add new topics and methodologies and allow students to specialise and explore certain questions in more depth: "Democracy and the public", "Gender, queerness, bodies", "Violence and social protest", "Capitalist dynamics and social change", "Crises and upheaval in a global context", "Migration and circulation" and "Technology and culture". The "Arts in Practice" module involves the artistic and curatorial projects at Leuphana's renowned international Kunstraum art space in contemporary cultural studies research. Other electives offer students the option of a thematic focus on social and cultural sciences organizational research and on media and digital cultures: "Structure, power, economies", "Space, aesthetics, materiality", "Auditory cultures", "Digital sound culture", "Urban culture and space" and "Knowledge and research in digital cultures". The same electives are open to students on all cultural studies Masters at the Faculty. Students can choose 4 modules (worth 5 CP each) from a pool of a total of 14 modules.
Cultural studies integration modules
The degree programme is rooted in general cultural studies. The field is explored through the history of its defining questions and the specific way in which they are problematised, and through the introduction of paradigmatic scenes and projects of particular relevance for the work of cultural studies today. Students from all cultural studies Masters programmes (Critical Studies, Media and Digital Cultures, Theory und History of Modernity and Culture and Organization) at Leuphana together learn the basics of theoretical concepts, the history of theory and methodological approaches and, in three compulsory modules (worth 5 CP each), explore the history of and current debates in the field of cultural studies in more depth.
Complementary Studies are offered across all Masters programmes and supplement students' subject-specific learning with critical academic and practical perspectives from all faculties.
The final component of the programme is a Masters dissertation exploring a question relating to the critique of the present. The c. 70-page dissertation should relate to at least one of the three perspectives of arts, theory and history. The question is developed by the student in consultation with his or her main supervisor. The advice of the second reviewer can also be sought.
Subject-specific Schedule of Critical Studies
As part of a German-Italian partnership with the University of Genoa, students can choose to spend the second year of their Masters at the Università degli Studi di Genova and acquire two Masters degrees in two years on the basis of a specially coordinated curriculum.Go to Culture, Language, Literature
You can also organise a semester abroad in the third or fourth semester through Erasmus + or with non-European partners. There are around 30 faculty-related exchange programmes from which to choose. You can find more information on our partner universities on the International Office pages.
The Critical Studies – Arts, Theory, History Masters prepares students for a career in research or academia at university or research centres, and for work in the arts, history and creative industries. All these fields, which are part of cultural production in the broadest sense, require key cultural studies, diagnostic competencies and excellent communication skills. Publishing houses, museums, galleries, theatres, journalism, print and online publications and cultural festivals are just some examples of potential professional options. A growing number of professions beyond the cultural production sector are now also requiring critical reflection skills and clear and reliable communication, above all for exploring problems in a complex and constantly changing world. Such professions include civil society and political organizations, civil society and political foundations, and also private-sector businesses.
Masters students with the necessary qualifications and a particular interest in research can join the Doctoral Track and be admitted for a doctorate and enrol on taught doctoral modules alongside their Masters from the first semester of their Masters programme. This involves students in scientific research from an early stage, and allows them to plan their Masters and doctorate together so that the latter builds on the former.
Admission requirements & Application
Admission requirements & Application
You can find all information about the admission requirements, the application and the selection procedure on our "Apply" page.
Degree awarded: Master of Arts (M.A.)
Application deadline: 1 June
Type of programme: Thematic relevance
Study places: 25
Start date: October 1
Extent: 120 ECTS
Duration: 4 semesters
Language: German, single classes in English
Semester contribution: approx. EUR 360
Con­sult the Information Office in or­der to gain fur­ther in­for­ma­ti­on
on the pro­ce­du­re of ap­p­li­ca­ti­on
on the stu­dy pro­gram­mes at the Leuphana University
or to make an ap­point­ment of student counselling in the Graduate School aside the open consultation hours
Tuesday 2 - 4 pm and Thursday 4 - 6 pm
Building 8, Ground Level
Fon +49.413.677-2277
infoportal@leuphana.de

Opening Hours
Mon - Thu 9 am - 4 pm
Fr 9 am - 12 noon
Student Counselling
Graduate School
Tuesday, 2 – 4 pm
Thursday, 4 – 6 pm
Building 14, Room 026
Due to the measures against the spread of the corona virus, we can only answer your questions by phone or via video conferencing. Please contact the Infoportal by phone or e-mail.