Interview with Dr Anja Soltau
Academic Education at Graduate school
Interview on the understanding of academic education
Dr. Anja Soltau, Head of Leuphana Graduate School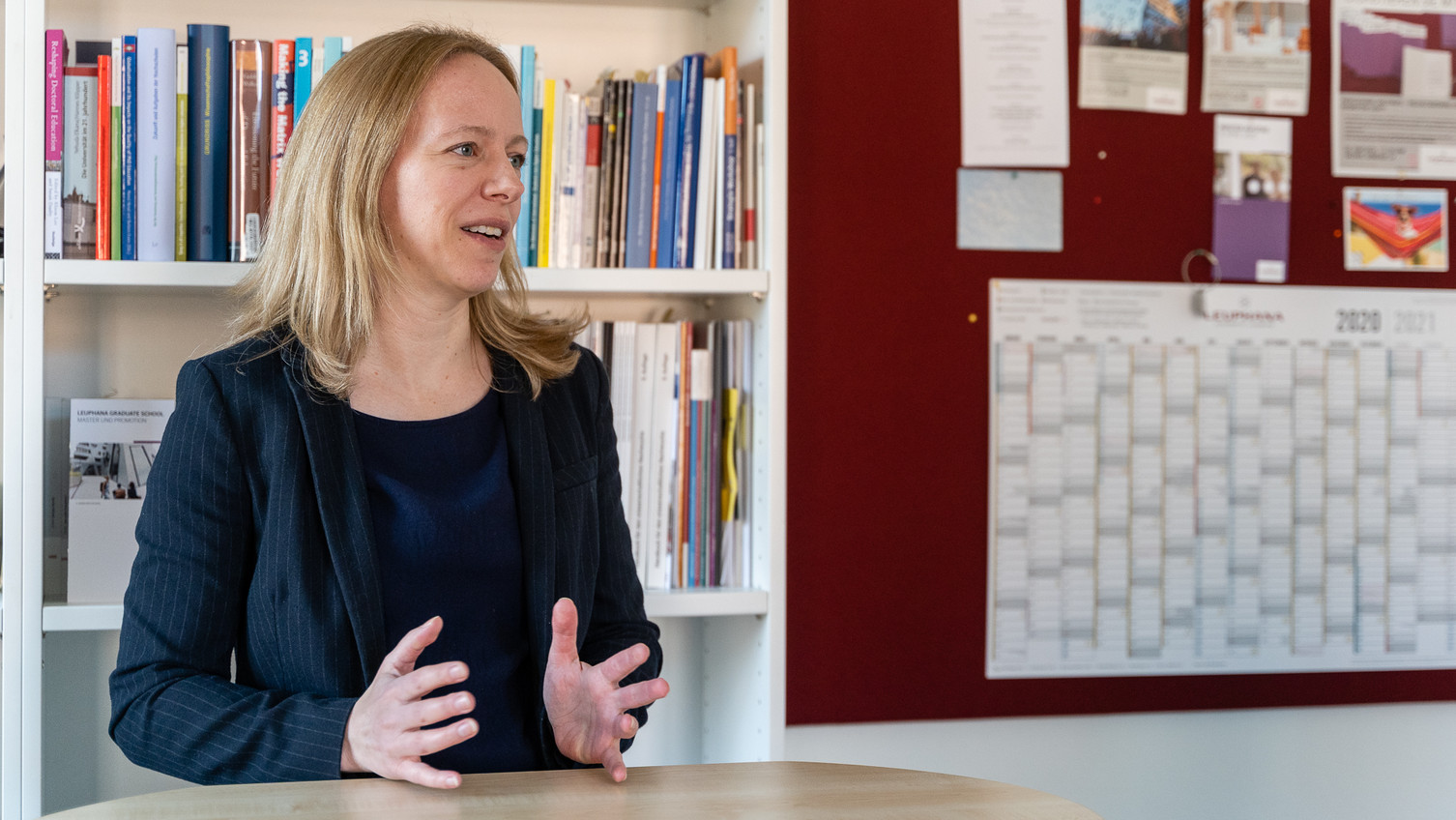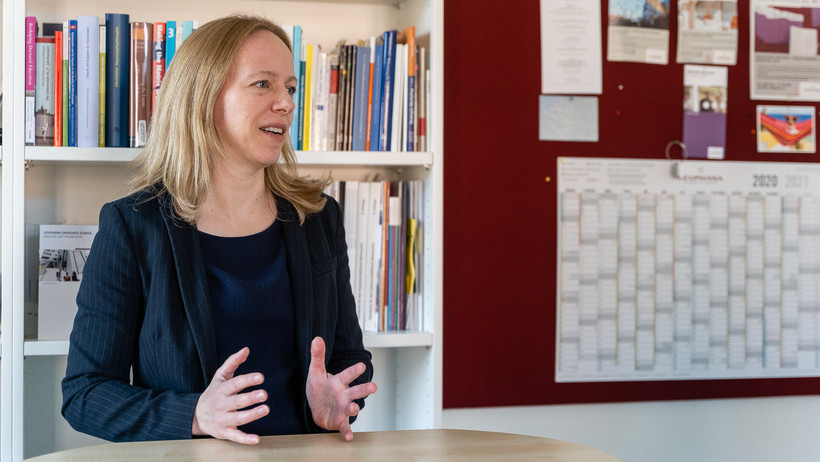 Anja Soltau is a PhD graduate in English and Romance philology and business economics. Since 2003, she has been putting her passion for disciplinary diversity and the internationalisation of universities into practice in her professional activities. She did so initially for a private education provider in Hamburg. In 2008, her path led her to the Leuphana Graduate School, which she has helped to build up and successfully led ever since. One of her abiding questions is that of the optimal form of graduate education for the future. Privately, Anja Soltau still likes to be inspired by the big city; she lives in Hamburg, together with her family.
What do you consider the biggest distinction of a Masters programme at Leuphana in comparison with what other German universities offer?
What do you expect from the interdisciplinary orientation of the individual degree programmes?
Every Masters student will start working life sooner or later, even if they do a PhD after their Masters degree. We would be doing a poor job of preparing our graduates for working life if we only made them experts in their subject area. Clearly, a Masters degree has the task of diving deep into a specialist subject, providing the first concrete experiences of research and also encouraging attention to detail in a Masters dissertation. But it is also important to ensure that graduates are able to work in multidisciplinary project groups and understand how other disciplines think and work in order to do so. Specialist knowledge is important, but these days it becomes outdated increasingly quickly. That means, you need general skills which help you to manage in a wide variety of settings, you need to be open to life-long learning, which in turn means you need good learning strategies which still motivate you to learn new things and alter your portfolio even in your mid-50s. We shouldn't forget that we will all be working until the end of our 60s at least – after the end of a Masters degree, that's an estimated 40 years. It's logical that just the specialist knowledge that I gained in my mid-20s won't get me very far. I notice it myself every day in my job, and not just in the management positions but at all levels. But people with responsibility for projects are particularly needed to have interdisciplinary skills, of course.

Our interdisciplinary study elements help the students to deal with this issue and to gain a portfolio of skills which are universally applicable, and which can be used for a long time. We also aim to introduce our Master's students to societal and ethical questions and thus to furnish them with a certain degree of responsibility as the group of people who are best educated – responsibility for future coexistence, whether demographic, educational, intercultural, social or sustainable.
In what teaching formats does the interdisciplinary nature of the Masters degree programme become manifest?
Here, I would like to highlight the Masters Complementary Studies and the Doctoral Track. Let's start with the Complementary Studies: here, we make possible precisely what I initially criticised in the post-Bologna period. In a total of three modules covering the first three Masters semesters, we offer a varied portfolio of a total of 45 seminars which are designed to be interdisciplinary and aim to bring together students from various programmes. Thematically too, "out of the box" offerings are found here which intrigue and should inspire reflection, contemplation, research and further thought. In such a setting, it is common that Cultural Studies students sit in a seminar with students studying sustainability, discussing the ethical questions of corporate management. You see, it's not just about broadening horizons in terms of content, it's also about acquiring skills when it comes to teamwork, operating in mixed project groups and a "graduate spirit", i.e. a feeling of community beyond a student's own degree programme. That's something you won't find in any other university in Germany. To consider my own experiences as a student once again: I would have considered such an offering to be a veritable paradise, because I was often hindered by the fact that every subject operated independently and time overlaps often made it impossible to attend seminars. What's more, of course, no-one took my differing specialist background into account. These problems don't occur in our Complementary Studies because the sessions are anchored in all curricula and are designed in a way that no extensive prior knowledge is required.

Our Doctoral Track is similarly unique. This is a voluntary offer for Masters students with a particular affinity for research who are already interested in the possibility of a PhD at the start of their studies. Those students are given a ticket to the world of the PhD. Based on a proposal and with the support of a supervisor, they can participate in the four doctoral courses and gain the status of a PhD student early. This has the invaluable advantage that students don't get to the end of a Masters degree and only then ask whether a PhD makes sense, what the advantages and disadvantages are, what the world of a PhD student is actually like and what the common requirements are. "Is it something for me?" "What do I engage with there?" – these are all legitimate and very important questions with regard to 3 to 5 years of your life that you predominantly dedicate to research one question. I can only encourage all Masters students who are interested in research to consider the Doctoral Track – even if things end up going in a different direction, it certainly helps with the focus and quality of the Masters dissertation, as well as "building networks".