OUR TURN
Leuphana Conference Week from March 1st to 3rd 2023
How can the political community regain its power to act in times of escalating crises? In the field of tension between power and powerlessness, the XVI. Leuphana Conference Week is interested in which actors are needed for a sustainable and just society. With a little distance, what can be learned from the pandemic wounds for future crises? How do the debates of the turning point change our possibilities to think about the future? What ideas and initiatives are breaking out of the state of emergency and already designing an open society that has a consistent earth policy in mind?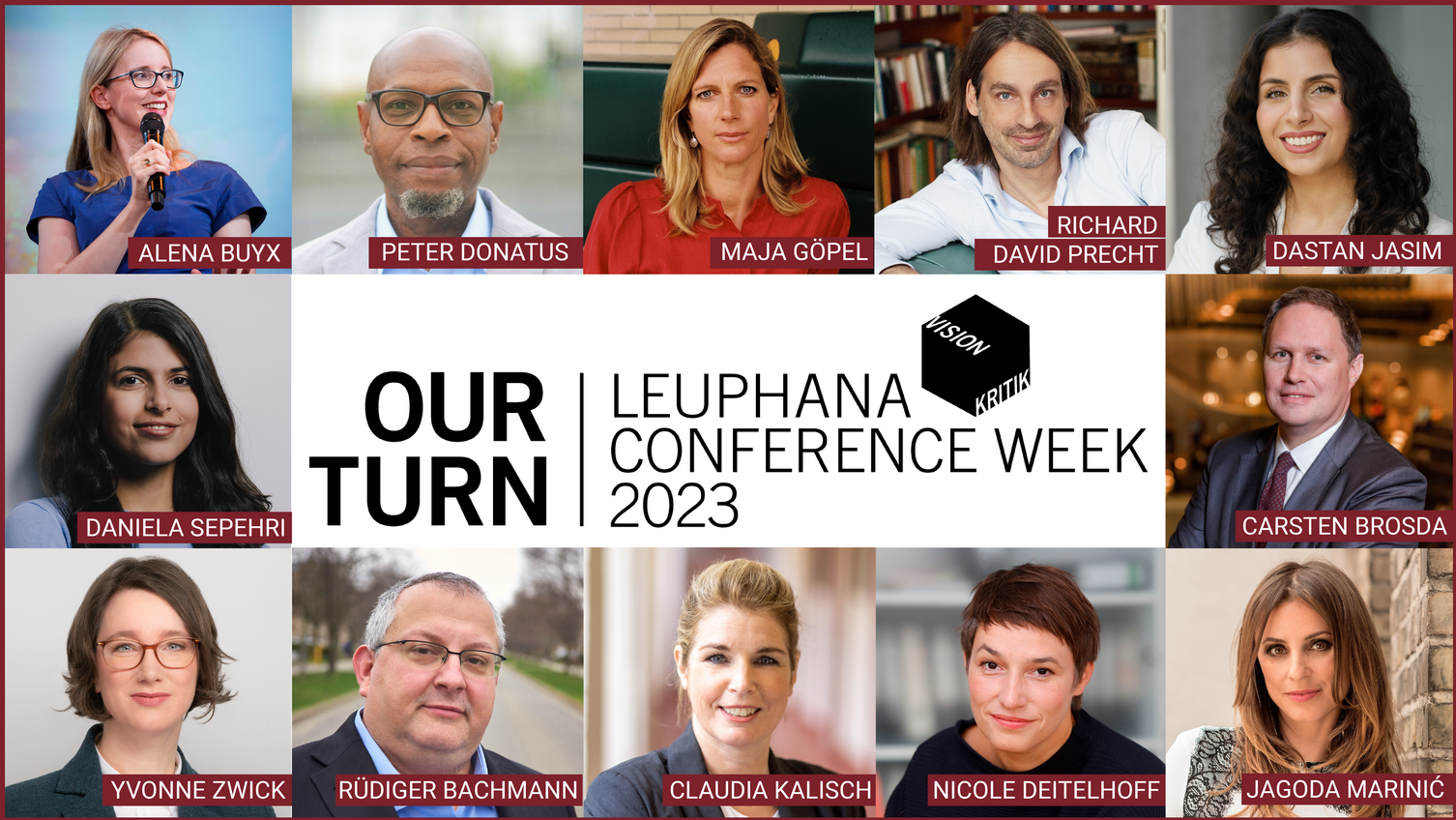 Together with actors from politics and society, business and research, you will ask about the power of democracy in times of global upheaval. At the conference from March 1 to 3, 2023, the large stage, workshop formats and exhibitions will invite you to take a look at tomorrow.

This year, the conference week will be opened by the novelist Jagoda Marinić. Prominent guests include the Chair of the German Ethics Council Alena Buyx, Hamburg's Senator for Culture Carsten Brosda, the German-American economist Rüdiger Bachmann, the journalist and physician Gilda Sahebi, the transformation researcher Maja Göpel, the philosopher Richard David Precht and the filmmaker Franz Böhm. Claudia Kalisch, Mayor of Lüneburg, and architect Almannai Fischer talk about "Zukunftsstadt Lüneburg".
What responsibility do you bear for the world of tomorrow?

Have a look at the programme of the conference week 2023.
You can get an overview of our conference guests on this page.
konferenzwoche@leuphana.de