Student partraits: Bachelor Psychology
Major in the Leuphana Bachelor
On this page you will find experience reports from our students in the Leuphana Bachelor with the major Psychology.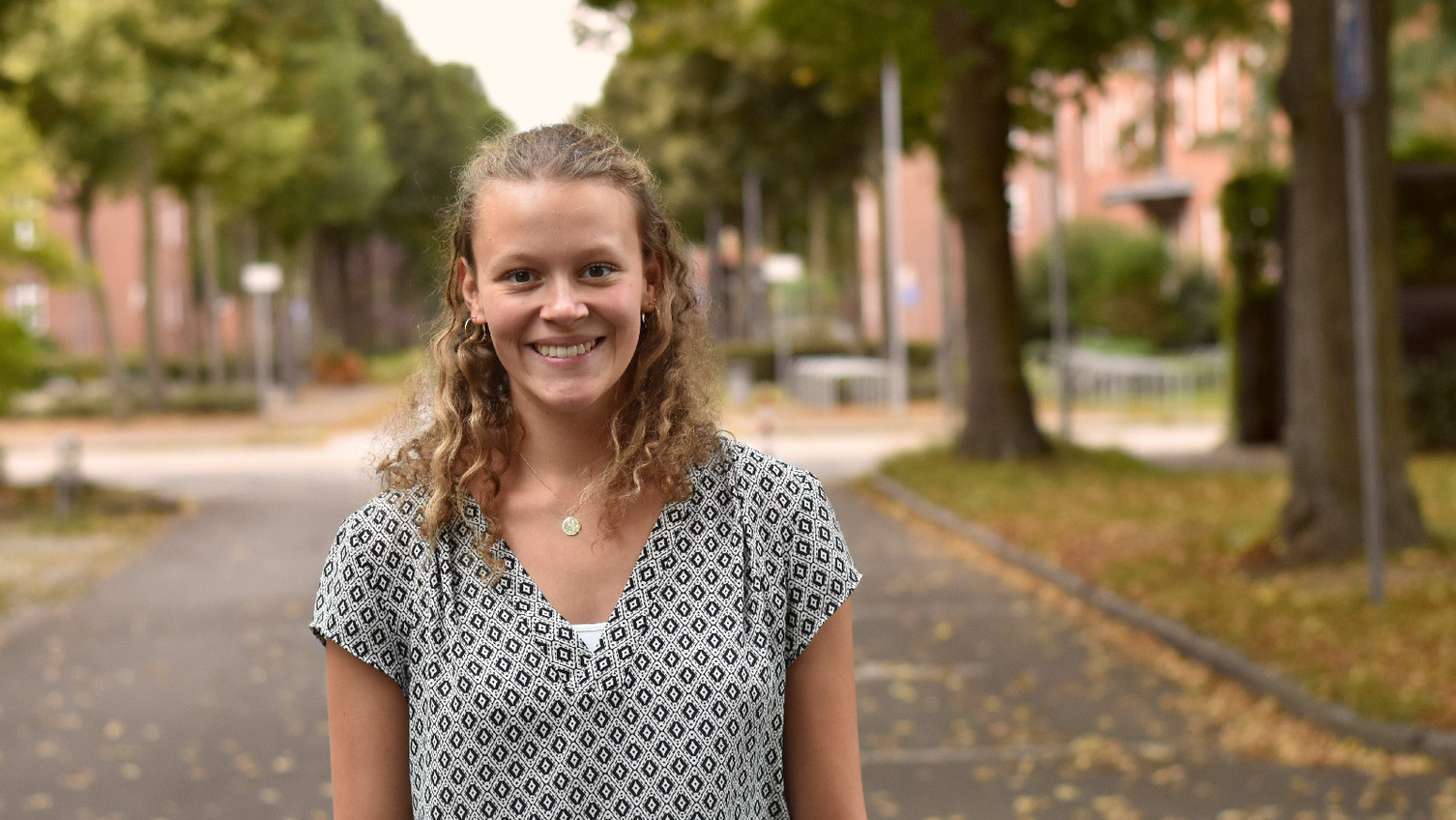 What combination of subjects are you studying at college?
I'm studying Psychology as my Major and Business Psychology as my Minor. I first majored in Political Science and then realised that political parties or larger structures simply don't interest me as much as the individual. I'm delighted by the combination of Psychology and Business Psychology because I have the feeling that I am gaining some comprehensive insight into different topics.
Can you tie in topics from Psychology with your Minor in Business Psychology?
The topics sit close to each other and yet I have the feeling that, in my Minor, it is mainly the economic perspective that comes into play. The first round of courses covers the basics – such as Business Administration and Marketing. That was very exciting because the Business Psychology lecturers often work with a disciplinary overlap and come, in part, from Business Studies. This generates additional input. I have covered a variety of topics in my Minor, from Consumer- and Market Research to Occupational- and Engineering Psychology. The Minor is an exciting addition and draws my focus to a different perspective.
What are your academic interests?
For example, I am enthusiastic about Social Psychology: It's about the individual in different group contexts. This is also relevant for society. I also find Sustainability Psychology stimulating. Leuphana is known for its focus on sustainability. I find it hugely exciting to highlight sustainable aspects from a psychological perspective.
How did you like the Leuphana Semester?
I found it enriching that I not only got to know people from my Major during the Leuphana Semester, but also many others. This afforded me an overview of everything that is offered at our university, and I got to know many fantastic students.
What do you think of the Bachelor's programme at the college?
Well, one clear advantage is without doubt the interdisciplinary work involved. The Bachelor's programme at Leuphana College is about adopting an interdisciplinary approach, embracing diversity and thinking outside the box. It's not about ploughing straight ahead all the time: I can also take my time to look left and right, especially through the complementary studies and the Leuphana Semester. I feel that I can develop here and take a good look around if I want to.
With regard to the Master's degree, however, this means that you may miss out on some credit points due to the interdisciplinary study model, as the Psychology Programme at the College does not comprise 180 credit points. This is not necessarily due to Leuphana: Many universities have strict admission criteria for Master's degrees, such as a minimum number of credit points in a certain field. You have to deal with that in advance.
Within your complementary studies, there is the possibility to choose Psychology as a specialisation. And that's what I did. This was truly helpful because I got to know more methods while also being able to collect credit points at the same time. During my semester abroad, I will also take one or two Psychology courses so that I have all the credits I need for the Master's programmes I have chosen.
What has been your experience with the Bachelor's programme at the College so far?
I think that the studies at the College are well-structured on balance. I especially like the split into a Major and Minor. This allows me to pursue my interests. In addition, I can exchange ideas in the Minor with students who have a different Major.
Complementary studies are very refreshing because I have a course every semester that is not a key focal point in my subjects. For example, I had the chance to take two complementary Spanish programmes. It was a great experience to write a term paper entirely in Spanish. That's why I would definitely say that I quite like it overall, because it's characterised by a good interplay of different parts.
Who would you recommend to study at the College and why?
I recommend studying at the College to anyone who does not want to follow the classic path of Clinical Psychology, but who wants to learn about the social significance of Psychology.
I believe that Leuphana College is the right place for anyone who does not want to become a psychotherapist and is interested in other subjects besides Psychology. The topic of sustainability, for example, is given particular emphasis at Leuphana.
What do you think of the College admission process?
I think it's extremely fair because it doesn't just depend on the final grade, other criteria are also taken into account. In Psychology, I know some who got a place because they performed well in the selection test and showed a lot of commitment outside of school. I think it's really great that the admissions process is not just about grade point average. Sure, the best will get in directly because of such a grade. I think that's good too that they have an advantage. However, not only those who have an extremely high average mark are admitted.
It's good when there are not only students with a great average mark in a study programme who are purely interested in achieving the top grades. I think Psychology is a choice of course that sees tremendous competition to get in at other universities. I have the feeling that this is not the case with us thanks to the selection process.
How did you experience the admission procedure? Did you take the admission test?
I was lucky. I slipped in thanks to my average mark. However, I also started with Political Science at that time, and that's why I didn't go through the selection process or take the test.
What happens after graduation? Do you have any plans in place already?
I'm going abroad now and then I'll do a blend of internships and travel for another six months. During my internship, I would really like to look at a larger business enterprise or a consultancy that deals with leadership development. I might also go to a social welfare advisory centre.
Information Office (Infoportal)
Building 8, ground floor
Universitätsallee 1, 21335 Lüneburg
Fon +49.4131.677-2277
infoportal@leuphana.de
Opening hours
Term time & term break:
Mon - Thu 9 - 16 h
Fr 9 - 12 h