Opening Week
OPENING WEEK: 07.10. - 15.10.2021
First-semester students at Leuphana begin their studies with the Opening Week. The Opening Week is both a practical workshop and a forum for ideas. During the Opening Week you will gain a first impression of the way in which scientific work, social practice and responsibility as well as general educational goals are combined at the college. The focus is on you for seven days: you own the campus.
Can a new social contract reply to the major problems of these days? The pandemic and its scars have intensified multiple crises and ask for innovative ideas about the future. In the 1930ies, US president Franklin D. Roosevelt implemented the NEW DEAL as a response to the severe problems of those days: large-scale social and economic reforms helped to endure the economic crisis. Does the post corona era call for a new social contract? An arrangement that focuses on social justice, on sustainable development; one that indicates the challenges of data society and the future of democracy. Who would discuss and decide about this NEW DEAL? Governments or Citizens?
The Opening Week 2021 entitled "NEW DEAL" focuses on this area of tension. You as first-semester students are cordially invited to take a close look at the world society of tomorrow. More than 30 project topics will be analysed: How can we deal with climate change in a democratic way? What social problems and potentials emerge from the increasing availability of data? How can we support a better sharing of care work? Which role do social movements play in context of a NEW DEAL? Can the Green Deal of the European Union stand future problems?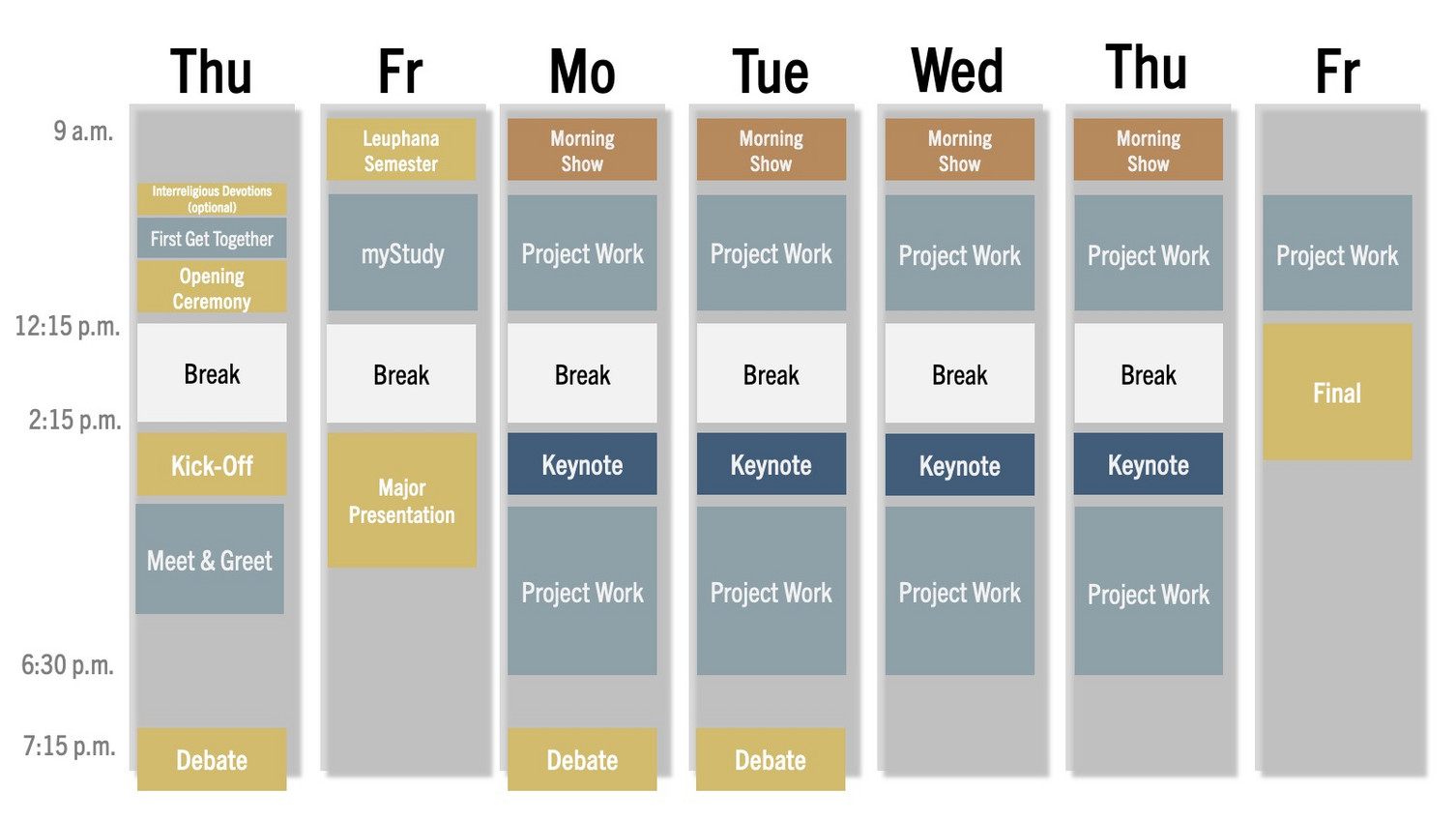 The Opening Week will be framed by special guest speakers and initiators. A modular program enables you to engage in exchange with international guests from politics, science and social practice and to work in student project groups at the same time - on site on campus.
At the end of September we will invite you via email to register for the Opening Week on our digital platform. You may choose your project topic as well on this occasion. On Thursday October 7th at 10 a.m., we will then welcome you in person and on campus at the Leuphana University.
We look forward to generating the Opening Week 2021 together with you.
Direction: Sven Prien-Ribcke
Mail: openingweek@leuphana.de