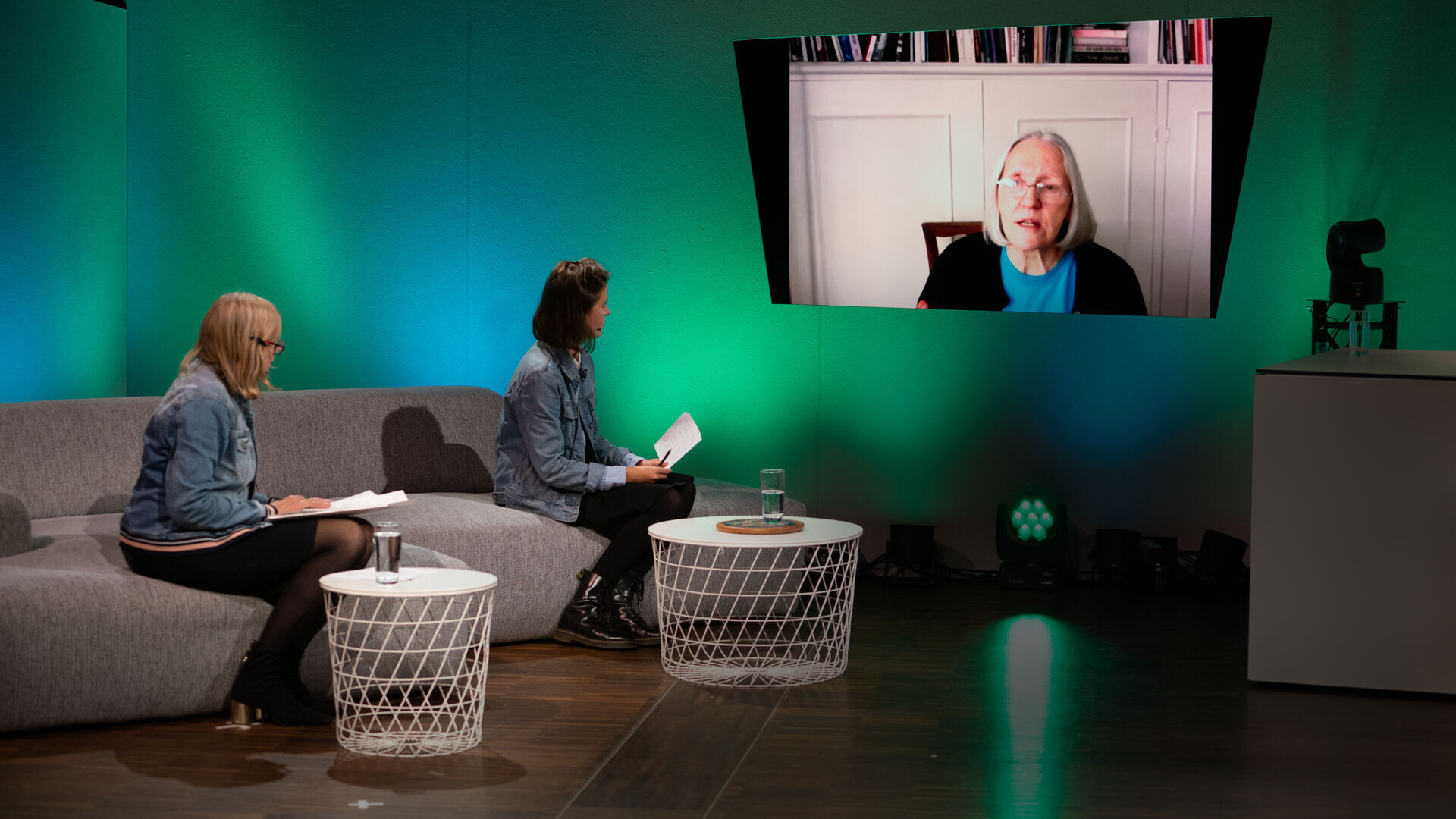 ©Marvin Sokolis
Prof. Dr. Saskia Sassen at the Opening Week 2020: "We have entered a new epoch"
Prof. Dr. Saskia Sassen at the Opening Week 2020: "We have entered a new epoch"
2020-10-07 The renowned sociologist Saskia Sassen was keynote speaker on the fourth day of the Opening Week. The professor at Columbia University took a lot of time to answer the questions of the first-semester students.
"It is a very special moment for the elders who work with students to learn from the students," Saskia Sassen said to the approximately 1400 first-semester students who followed the presentation on their computer screens or together in their small groups in seminar rooms. The scientist spoke about urban development. In many places, more and more green spaces would give way to large buildings. "Manhattan is a jungle of huge towers," Saskia Sassen described. In Latin America and China, cities developed similarly. But urban areas needed green spaces: "We have destroyed too much," said Saskia Sassen. Too many animal and plant species have already been lost. But the young people with their awareness of these problems could turn things around. Meant a bit as an invitation, a bit as a provocation, as she herself classifies, Saskia Sassen speaks of a new epoch.
The sociologist also brings the outbreak of the corona pandemic into context with the spatial spread of the human being. "There is some connection between the virus is entering our lives and we have entered the green zones," says Saskia Sassen. Man has already penetrated into many parts of the world. Corona would above all show us our fragility: "We cannot fool ourselves."
Still, many believed in the eternal promise of growth. She attested especially America a "willful ignorance" and drew attention to the dramatic housing situation of many middle class people in the USA. Teachers, waiters or other working people live in huts or cars: "Something is in deep decay." One student asked the scientist about her opinion on housing vacancies. Saskia Sassen reports about unused housing in Manhattan, for example, where people live on the street: " Uninhabited buildings are a violation of justice."