Student Portrait: Johanna Engelhardt - An unbiased view
2020-01-20 After an intensive orientation year, the 19-year-old has decided to study at Leuphana. Here she expects the greatest opportunities to develop her potential.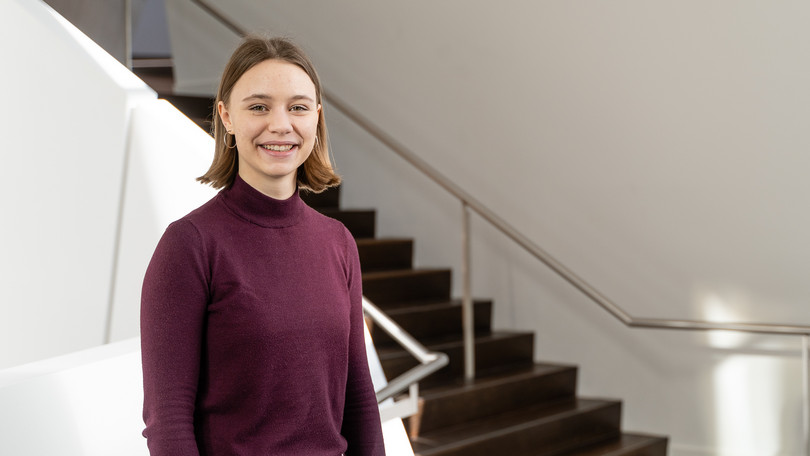 ©Leuphana/Patrizia Jäger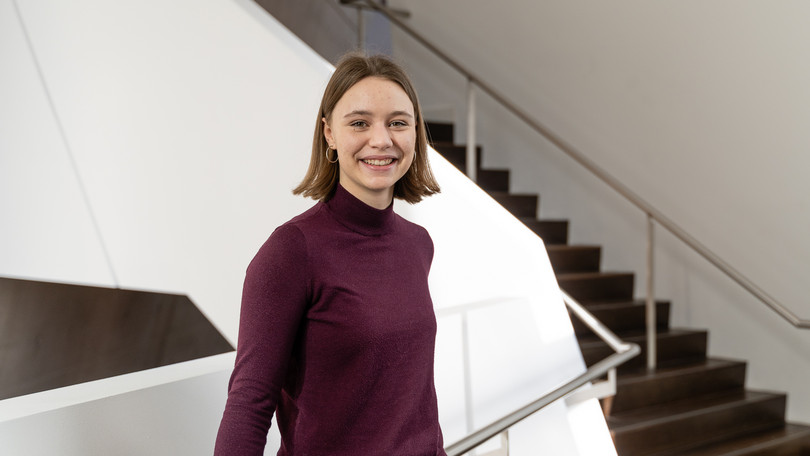 ©Patrizia Jäger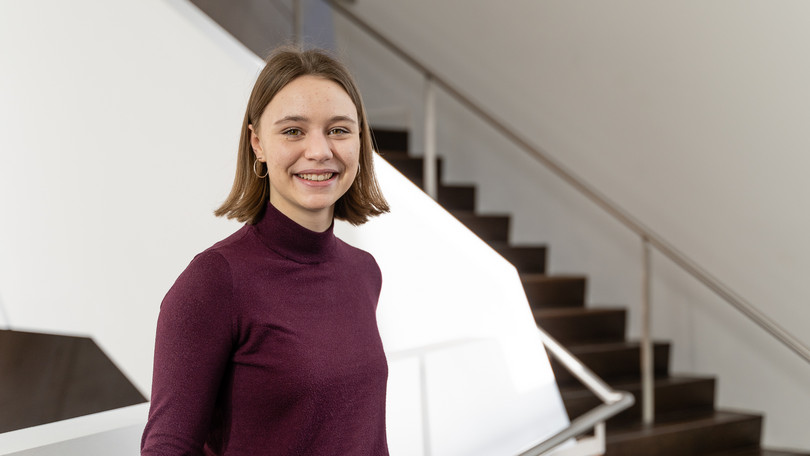 ©Leuphana/Patrizia Jäger
Johanna Engelhardt had just turned 18 when she moved from her home on the island of Rügen to Lüneburg. She had been offered a place for a voluntary social year and was supposed to work with mentally ill adults for the next twelve months. "I wanted to know whether the profession and thus my wish to study social work was suitable for me," she says. After a few months, Johanna Engelhardt knew that the answer to this question was 'no'. Many medical conditions were too burdensome for the young woman, and pursuing this profession throughout her life seemed too challenging. "After this conclusion, I decided on an intensive orientation year," says the student. She went to student counselling, attended education fairs and completed internships at Volkshochschule (adult education centre) and at a Waldorf school. Gradually she discovered her great interest in culture and education. She applied to several universities and was accepted by all of them. "Because of the study model, I very consciously decided to study at Leuphana. I take a straight path in my major subject, but thanks to the minor, to complementary studies and the Leuphana semester, I can also turn right and left." Johanna Engelhardt majors in Cultural Studies with a concentration in Communication and Organisation in the first semester, and has chosen Educational Sciences as a minor.

The Leuphana Semester offers all first semester students a joint entry into science. The students acquire the basic principles of studying in the mostly interdisciplinary modules: For example, they learn how to proceed from observation to hypothesis, how to collect scientifically reliable data and how current events are historically related. In seminars, first-year students learn how to write a scientific paper and present their results to the scientific community.
"We are taken seriously"
Johanna Engelhardt focuses on visitor research in the module 'Research methods in cultural studies'. Who visits which cultural institutions, when and why? "We would like to know what museums do to attract migrants as visitors", explains the student. For this purpose interviews will be evaluated. "I feel that the Leuphana Semester has prepared me very well for my studies. I already noticed in the Opening Week: We are not only the newcomers, we are taken seriously", she says. During the Opening Week, the first semester students work together on a topic of social relevance. The most recent headline was 'Sharing in a globalized world'. "International experts on topics such as climate change or economic issues were invited. The week was challenging, but I also found it great and exciting," says Johanna Engelhardt.
She also chose Leuphana for its sustainability profile. "I participate in Fridays for Future demonstrations," says Johanna Engelhardt. In the Leuphana Semester module 'Science bears responsibility' she focuses on 'Sustainable development with children and young people'. "We are planning an action day based on the theoretical concept of 'Education for Sustainable Development'. This fits in well with the content of my minor," says the student.

Besides, in her first semester she is already involved in the working group on reforming cultural studies initiated by the faculty council. Together with professors, among others, she discusses the future of the study programme. And Johanna Engelhardt is also a Leuphana ambassador, which means sharing her experiences at Leuphana with prospective students at university fairs. "Talking to students had been very helpful to me when I was searching. Now I can tell others about the many opportunities available at Leuphana."