First Semester Tutorial
For International Degree seeking Students (Bachelor)
Which modules do I have to take in the Leuphana Semester? How do I create my schedule? The introduction to course selection will take place during the Opening Week on October 6, 2023. In addition, a video tutorial provides a comprehensive overview and the checklist leads step by step to the creation of the first schedule.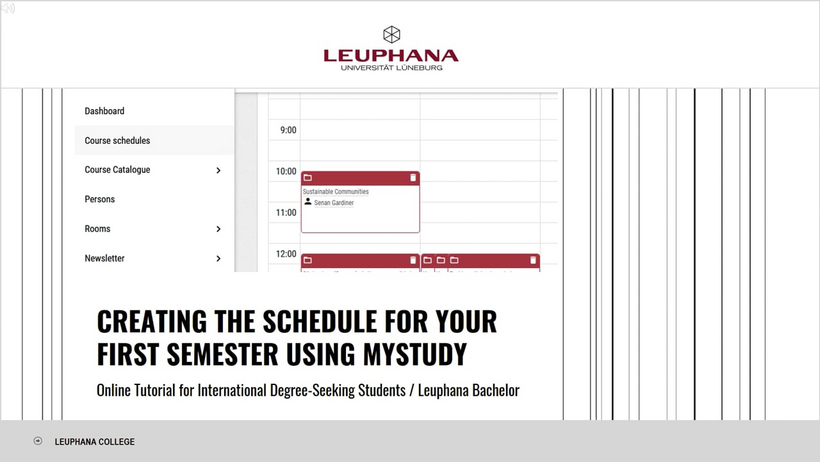 Frequently asked questions
We answer frequently asked questions in our FAQ.