Course of study in music for pre-school teachers
The programme is offered in the German language and is thus directed at prospective students with a good command of German. The programme's German-language web pages provide detailed information needed on the content of the course and application procedures.
Are you a pre-school teacher interested in continuing-education courses in music or a degree in music? Leuphana University of Lüneburg offers you the opportunity to do just that! Complete a course of study with a Bachelor's degree in 'Music in Childhood' as you continue to pursue your career at the same time.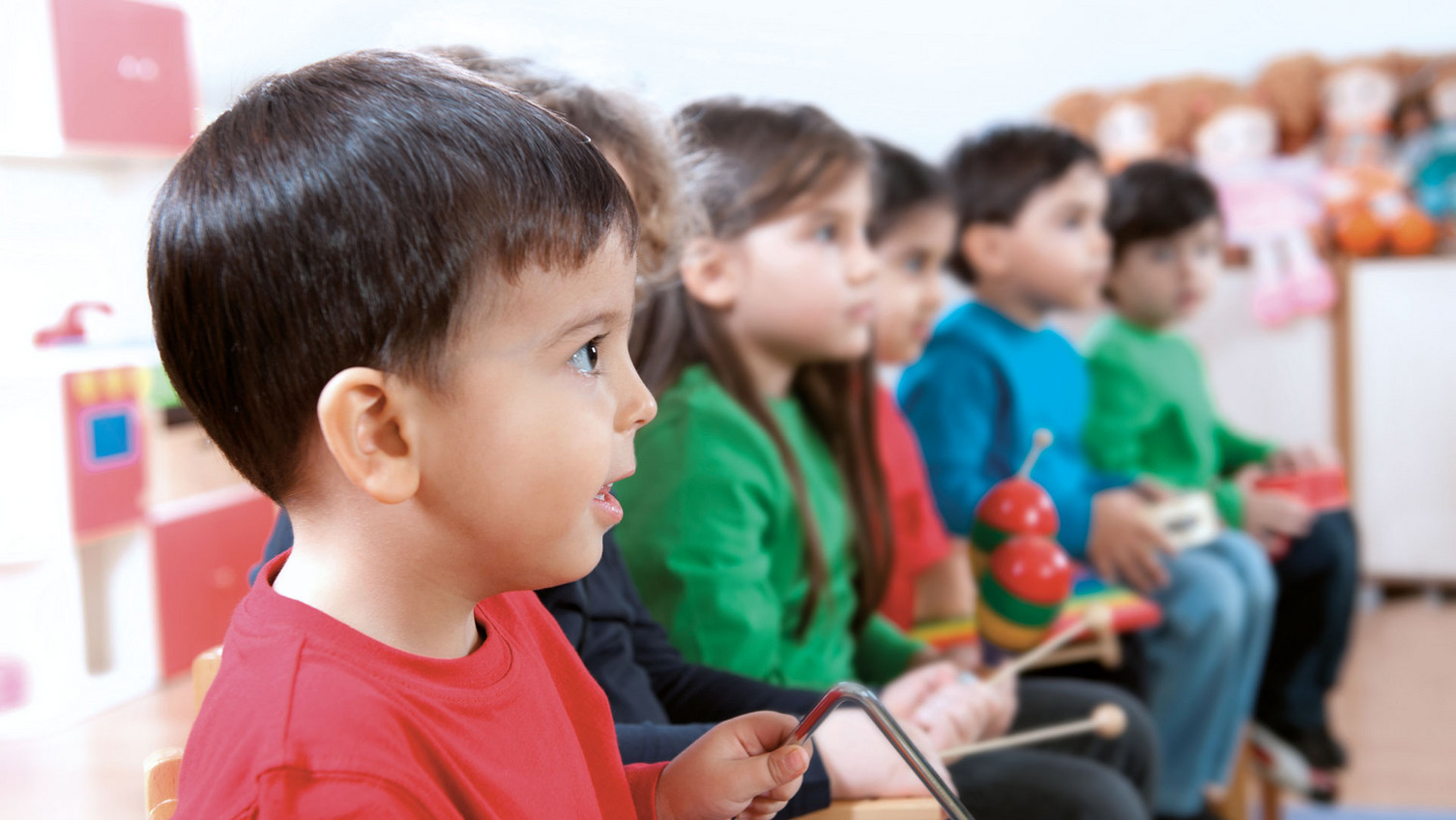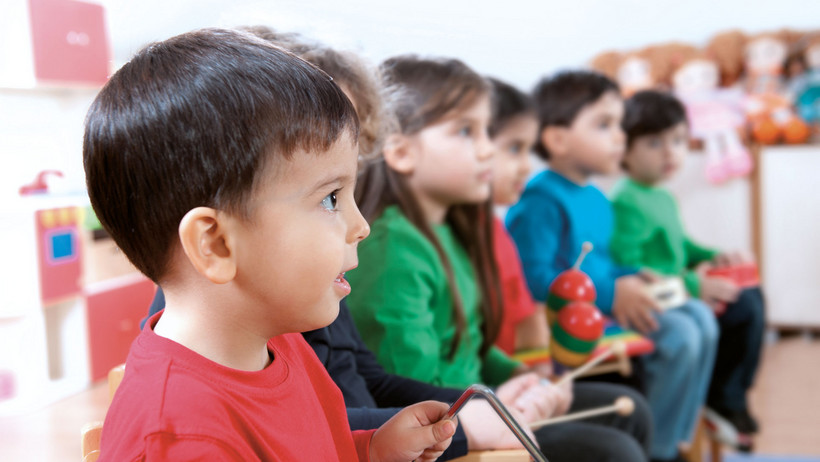 Music is one of the most important elements in the education of boys and girls. Music accompanies them as they discover life and create an aesthetic approach to the world. This is why pre-school teachers benefit greatly from basic training in music teaching that is specially tailored to their work. Acquire skills in music and in musical work with children.
The Bachelor's degree in Music in Childhood opens up new skill areas and career prospects for pre-school teachers. The course of study is designed such that several of the substantive components of a student's pre-school teacher traineeship can be recognised for two semesters' credit in the programme. As a result, enrolees can complete the programme extra-occupationally in just six semesters. We recommend part-time employment for the optimum balance of career and studies, to ensure successful graduation within the prescribed period of study.
Perspectives: Studying and integrating music education into one's everyday work
As a candidate for the Bachelor's in Music in Childhood, the areas of focus of your studies include:
Skills acquisition and repertoire broadening in key fields of music education such as instrumental play, singing, movement
Music theory, harmony theory, music aesthetics, music history, study of instruments
Music education
Music of the world, music and migration
Acquisition of interdisciplinary skills
Project-based learning – integrating course content in the everyday work setting
Admission requirements and Application
To whom is this programme of study directed?
The Bachelor's Programme in Music in Childhood is designed for state-certified pre-school teachers with at least three years' career experience.The Bachelor's degree from Leuphana University of Lüneburg is an internationally recognised university degree and qualifies the recipient e.g. for classification in a higher grade of civil service for employers in the public sector.
Course of study: Music eduation degree with weekend attendences
To study on the extra-professional bachelor means that the attendance periods take place at weekends and you prepare for, and follow up, on teaching material during self-study phases (by working on learning material such as books, lecture notes, e-learning content) and learning at the work place. The relatively low number of attendance days offer the possibility to remain professionally active during the whole of the course of studies.
We recommend part-time work in order to optimally combine professional activity and studies and guarantee a successful completion within the standard period of study.
Degree: Bachelor of Arts (B.A.)
Credit Points: 180
Length of Study: 6 terms extra-occupational
Language: German
Study Places: 25
Start Date: in October
Application Deadline: September 15
Costs: 1.740 Euro per term plus the current term contribution of 200 Euro per term
Programme Director: Apl. Prof. Dr. Carola Schormann
This programme received external accreditation by the AHPGS.
Please feel free to contact the team of the Bachelor programme via mik@leuphana.de.